Leveraging the Where Used Tab in SOLIDWORKS PDM for Standard Parts & Toolbox Components
Do you ever need to know the specific where used of your parts with configurations in SOLIDWORKS PDM? Have you explored the options on the Where Used Tab?
Depending on how you have your dropdown configured, you could be missing out on important information. If you select a file in SOLIDWORKS PDM and choose the Where Used Tab are you presented with many different options on how to filter the where used information. In this blog, we're going to explore those options. Let's get started.
Show the Latest Attached/Show All
This will toggle between showing all versions the file is attached to or just the latest attached.
Version
This will toggle between a combination of all versions the file is attached to or a specific version. This may be helpful if you are trying to see changes in the Where Used or when a file was renamed or added to an assembly.
Configuration
Once you choose a specific version, you will see that the Configuration Drop Down is now selectable. By choosing a specific version of a file, you can then choose specific configurations of that file to report on.
While this may not be a huge differentiator on a part file with one or two configurations, think about toolbox parts.
If you are using the SOLIDWORKS toolbox with the Create Configurations options, each time you create a new hardware type it is creating a configuration in the toolbox master file. As you can imagine, this will lead to many files in the where used if you just query the All Versions options.
By choosing the specific version you could then choose which configuration you want to view. But what if you don't know what version to choose? Start with the latest version of the file – that should contain the roll-up of all versions.
Alternate use for the Where Used tab
If you have manually created references within SOLIDWORKS PDM, you can remove them in this tab as well. To modify or remove a User Defined Reference, check out the parent file then select Custom References.
On the Contains or Where Used tabs of the parent file, Check in the parent file.
Are files missing from your where used?
Updating references:
Select Tools > Upgrade Reference

Select "Find File" (green folder with a magnifying glass at the top)

Select Root Vault location (blueberry) so the entire vault is searched

Select Next, Finish, then OK

Select Update in the lower right-hand corner then OK
And there you have it! I hope you found this SOLIDWORKS PDM tech tip helpful. For more SOLIDWORKS tips and tricks check out some of the related articles below.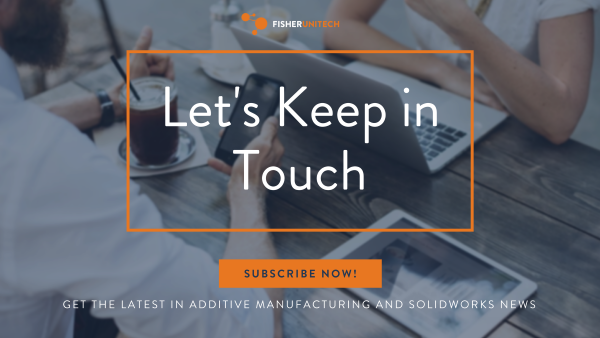 Related Articles
Using XML Documents as Templates in SOLIDWORKS PDM
Using Excel as a Reporting tool in SOLIDWORKS PDM
Replacing Control Logic with a Tab Control: SOLIDWORKS PDM Tech Tip
About the Author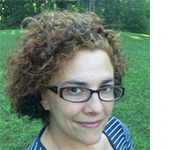 Jenny Johnson is a SOLIDWORKS PDM Project Manager and Solution Consultant and has been with Fisher Unitech for over 12 years. Jenny is a Certified SOLIDWORKS Expert and Elite Application Engineer having earned over 15 SOLIDWORKS Certifications including Mechanical Design, Simulation, Inspection, Electrical, and Data Management. Prior to joining Fisher Unitech, Jenny spent 10 years in the custom machine design field designing anything from test handlers to ice cream machines!