Maximizing SOLIDWORKS Performance (MSWP-12-#11)
Level of Detail
There are many opportunities to display minute levels of detail with SolidWorks. Displaying this high level of detail while working with large assemblies or very complex geometry will be detrimental to performance. We have found that this issue occurs most frequently with components that are downloaded from vendors that have made their models available for easy access and configuration over the web. It is essential that designers remove any excess detail from parts and assemblies as soon as they are downloaded in order to avoid these issues.
If feasible, CATI suggests:
Reduce the level of detail to outer walls and mounting points.
Save assemblies as parts.
Combine solid bodies.
Turn surfaces bodies into solid bodies.
Delete any unneeded surface or solid bodies.
Export and reimport files to reduce the number of features in a file.
SOLIDWORKS Defeature tools for parts and assemblies
There are other ways to achieve a detail free vendor part and these are just some of the ways we have used to remove excess details.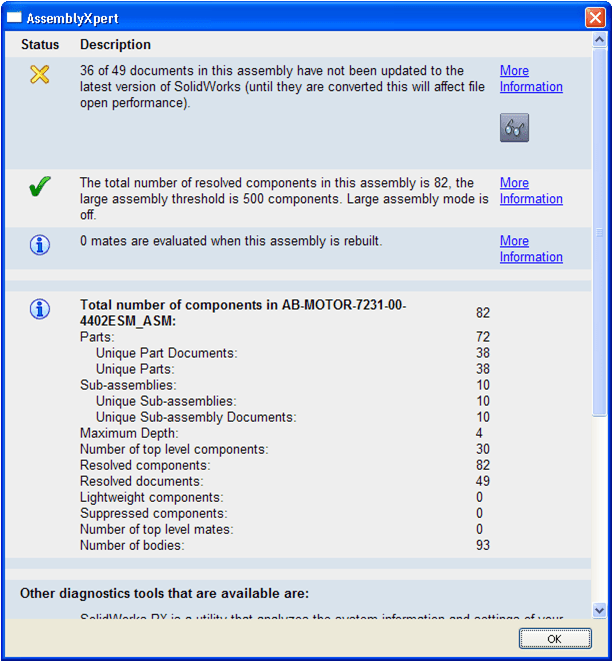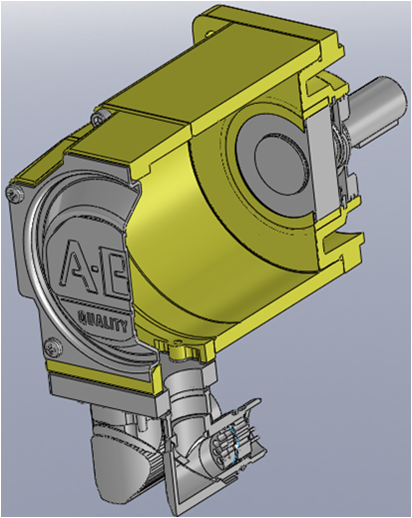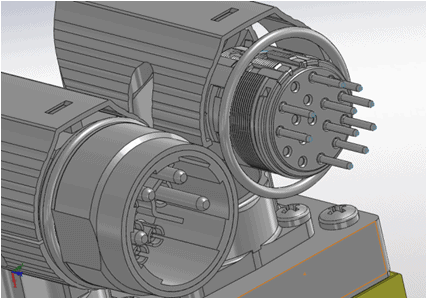 High levels of detail can also be found in manufactured components. Commonly, this is found in the form of threads being modeled into bolts and screws. Extruded text and extensive patterns are also some of the culprits that introduce these issues. When this level of detail is required, it is a good idea to have a configuration of the part or sub-assembly that suppresses the detail for use in larger assemblies.
If you remember from our first article; our test baseline had a runtime of 5:01:35 and we measured time for the areas of Opens, Rotations, Modeling, Rebuilds, Switching Sheets, Saves and Closes.
After we reduced the detail in our SOLIDWORKS models our macro ran in 3:24:13, this had a noticeable effect in all the areas we measured.
This setting gained us a savings of 1:37:22 or 32.3%.
Note: These changes can have a larger or smaller effect on each users performance depending on how many over detailed parts are being used.
Please check back to the CATI blog as we will continue posting our series of articles that goes further into the details of each of our tests. All of these articles will be stored in the category of Maximizing SOLIDWORKS Performance and links to each with their release date are listed below:
Thanks,
Josh Altergott, CATI Support Manager
Adrian Fanjoy, CATI Technical Services Director