MOLD SPLIT BOUNDING BOX
The first things that always get asked from the mold
designer are.
What are the steel sizes that I need so I can
get stuff on order?
When are you going to be done?
And not necessarily in that order…..
With the addition of the bounding box feature for multi-bodies in 2013 I was kind of curious as to if this would work for a non planar
mold situation. So I turned my Split into a weldment and sure enough works like
a charm.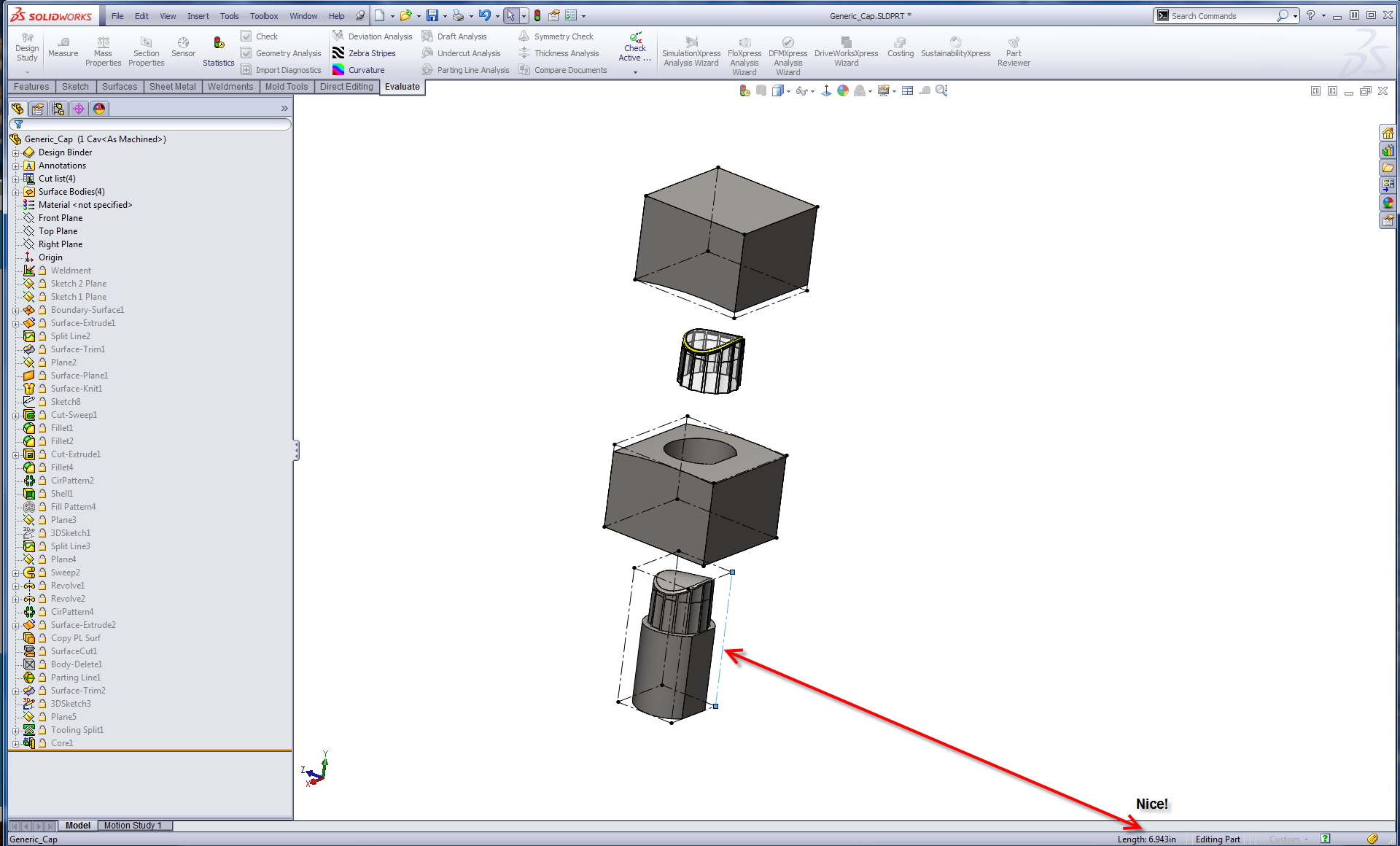 The real story here is that you can take any multi-bodied
part and turn it into a weldment. It does not have to contain structural items
to be defined as a weldment just multiple bodies. I didn't do anything really
exotic here, just a pretty simple non-planar tooling split, which is pretty
typical these days.
After I was done with the split I added in the weldment and
right clicked to update the bodies.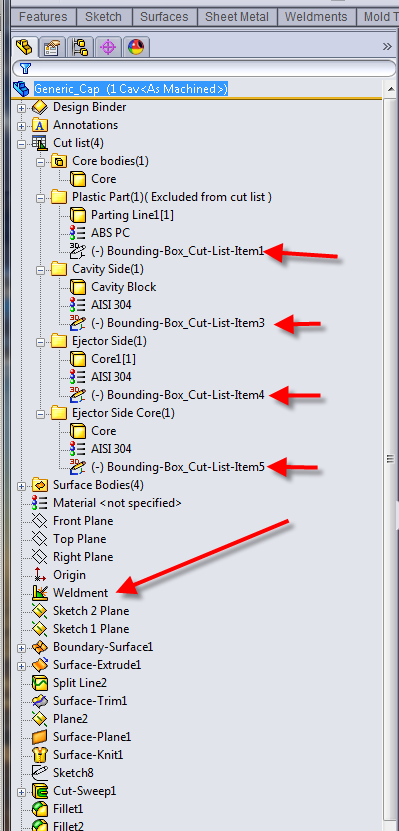 The next right click will give you the ability
to create a bounding box. The bounding boxes are individual 3D sketches that
can be used to propagate dynamic changes to the cut list.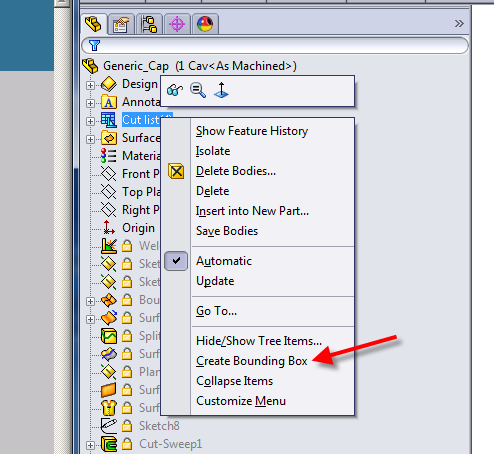 I personally think this has some real advantages as a quick
stock list can be generated for purchasing.
Its definitely something that Mold and Tooling people have been asking
for for quite some time and have typically either used a couple of workarounds
to get a quick list to order steel or done the "measure and record" method.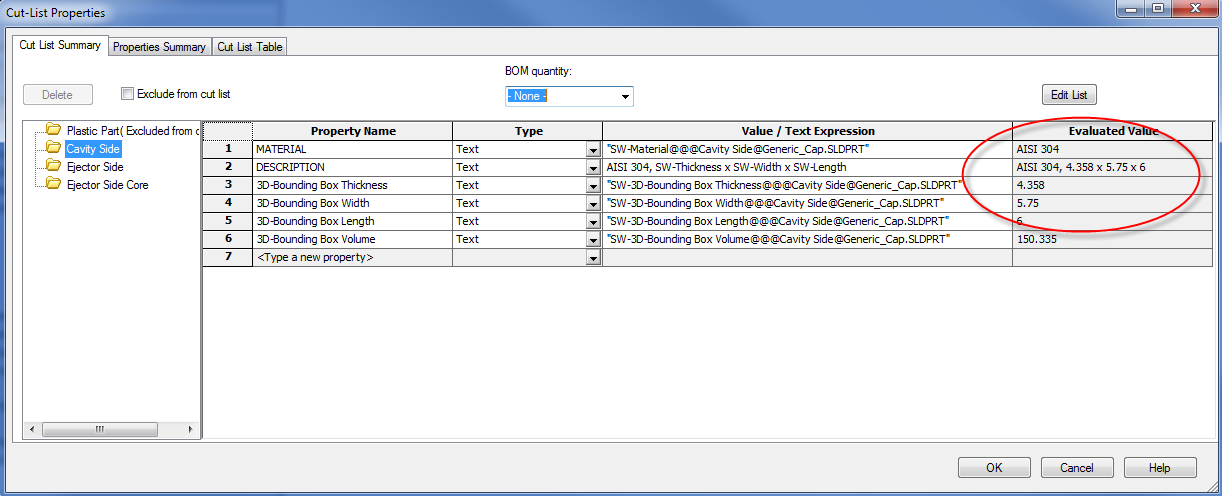 Give it a try and let me know what you think
Todd Werginz