How to Upgrade to SOLIDWORKS Enterprise PDM 2015
Enterprise PDM 2015 has brought with it some important changes that will affect your upgrade. No longer do you need to download a license from the customer portal, because everything is now activation-based like many other SOLIDWORKS products. Additionally, there are new requirements of your hardware/software.
System Requirements
It is always important to check the
SOLIDWORKS Enterprise PDM System Requirements
before doing an upgrade.
This year, Windows Server 2008 and all 32-bit systems are no longer compatible with the software.
Additionally,
SQL Server 2005 and 2008 are no longer supported
, but EPDM media kits will be shipping with SQL Server 2014 this year. The
Enterprise PDM Installation Guide
has been updated this year to include steps on how to upgrade your version of SQL Server to 2014.
The Upgrade
Below are the steps you should follow to upgrade to EPDM 2015.
Download the latest installer from the SOLIDWORKS Customer Portal. It is important not to use the version that is coming in the media kit because it is already out of date.
Obtain your EPDM Serial number if you don't already have it. It should be in the My Products section on your SOLIDWORKS Customer Portal or you can obtain it from your SOLIDWORKS Reseller (like us!).
Block log-ins. Log into your vault from the Administration tool, right-click on the vault, and go to Properties.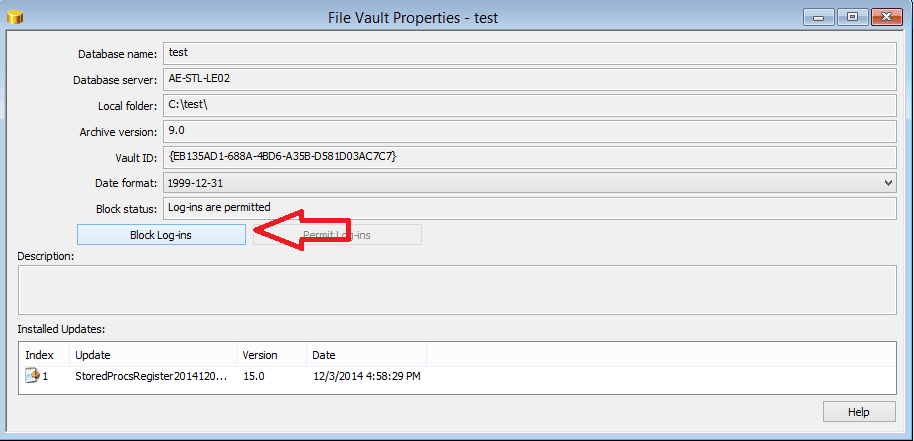 Turn off the Archive Server Service on ALL Archive servers. I like to add this step to make sure absolutely no one is modifying any files before I back up the database. This can be easily done in the Archive Server Configuration Tool.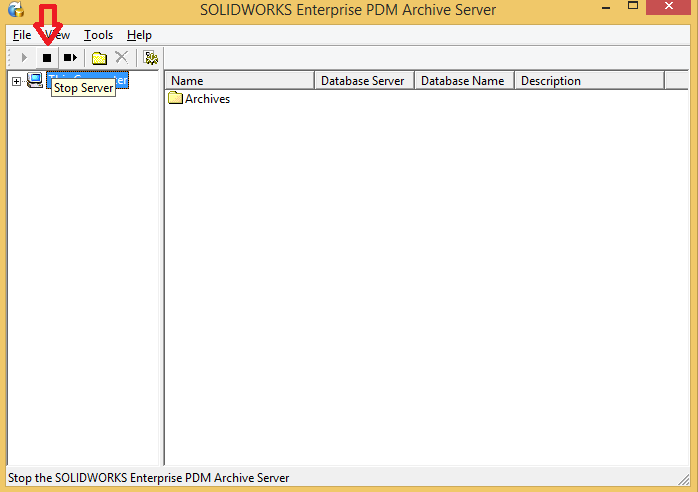 Back up your databases. This can easily be done in the SQL Management Studio. Right-click your vault and go to Tasks > Back up. Make sure to choose the option for a Full backup. Repeat the process for all of your vaults including the Conisiomasterdb.
Upgrade your Archive and Database servers. This is fairly straightforward using the EPDM Installer. It should automatically detect which components you already have installed. You will need your SQL Server name, username, and password to complete this.
Set up the new licensing. You will notice there is an extra option now called License Server in the EPDM Installer. If you already have a SOLIDWORKS Network License Server, I recommend you just combine the Enterprise PDM licenses with the SOLIDWORKS ones. On that server, go to Programs and Features in the Control Panel, right click on the license server and choose Change. Go through the prompts until you get to the serial number section and add in the serial number you received from your reseller. If you don't already have a license server, go ahead and install it on one of the EPDM servers using the EPDM media. Make sure to upgrade your license server to 2015. If you do not already have a SOLIDWORKS Network License Server, go ahead and install one on your EPDM server.
Activate the license. To do this, load the SolidNetwork License Manager which can be found in Start > All Programs > SOLIDWORKS 2015 > SOLIDWORKS Tools. If you aren't prompted to activate, choose Modify > Activate/Reactivate on the License Administration tab. Go through the prompts until it successfully activates.
Upgrade the databases. You can do this from any machine with EPDM access. In the installation media there is a folder in the root called Upgrade. Run the Upgrade.exe inside. Check the boxes next to all of the databases and continue through the prompts until it upgrades.
Permit log-ins. Go to the same properties menu as before inside of the Administration tool and instead choose Permit Log-ins. You don't need to turn on the Archive Server Service because it automatically does so when you upgrade.
Finish licensing. Double-click the license node of your vault to set up licensing. Add a server and put 25734@<servername>. Test a vault view to make sure you don't run into any errors.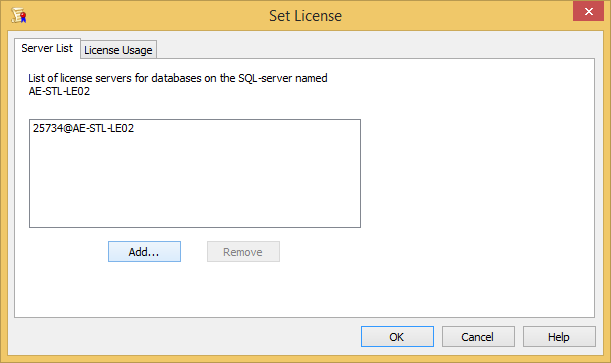 Finally, upgrade the rest of your clients and give yourself a pat on the back. You're now working in EPDM 2015!
TIP: Now that EPDM is using SolidNetwork licensing, you can reserve licenses for specific people. Use swepdm_cadeditorandweb, swepdm_contributorandweb, and swepdm_viewer as the license names. Full walkthrough coming soon!
For more training and tutorials on the many 3D CAD Modeling solutions in the SolidWorks family of products and add-ons, register for an upcoming Event or look into our SOLIDWORKS training.