Newly Announced SQL Server Updates for SOLIDWORKS Customers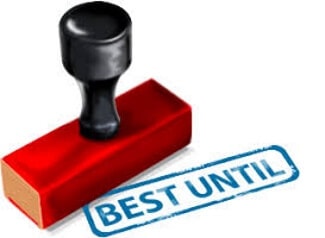 SOLIDWORKS recently announced that it will no longer support SQL Server 2014 with version 2021 service pack 5. What does this news mean to SOLIDWORKS PDM or SOLIDWORKS Electrical customers? It means you'll need to upgrade to SQL 2016 or greater no later than October 2021. In this blog, I'll answer some frequently asked questions regarding this announcement.
If you've been using SOLIDWORKS for a while, then you know that this is not the first time an older version of Microsoft SQL Server is no longer supported. For example, SQL Server 2012 support ended with SOLIDWORKS 2019 SP5 and SQL Server 2008 R2, SP1 support ended with SOLIDWORKS 2017 SP5. The same is also true for older versions of Microsoft Office and Microsoft Windows.
Here are the answers to a few questions you may have:
What type of SQL Service License(s) will I need?
The type of SQL Service License you will need depends on the SOLIDWORKS product license type(s) you currently have: PDM Processor Site License (PSL) or individual Client Access Licenses (CAL). Each PSL equals four SQL core licenses. Each PDM Editor, PDM Contributor, PDM Viewer, SWE Professional, SWE 3D, SWE Schematic, or SWE Schematic Professional license one SQL CAL license.
If you have two PSL PDM licenses, you will be eight SQL Core licenses. If you have three PDM Editor, two PDM Contributor, five PDM Viewer, three SWE Professional, and two SWE Schematic licenses, then you will need fifteen SQL CAL licenses.
How do I find my current version of SQL?
Microsoft has a script (Determining the version and edition of SQL Server and its components) that can be used to determine the version and service pack of SQL you are using. The script will work for SQL Express, SQL Standard, and SQL Enterprise.
Can I upgrade for free?
No, there will be a cost. Subscription support covers SOLIDWORKS product upgrades and technical support. It does not include SQL Server upgrades. You will need to contact your Microsoft reseller for pricing.
When should I upgrade?
Before any upgrade, we recommend a full backup of your SQL Server environment.
Verify your current SOLIDWORKS Products (SOLIDWORKS and SW PDM System Requirements) are compatible with the SQL Server version you plan to upgrade to.
Then schedule the SQL Server upgrade outside of normal business hours.
As SOLIDWORKS continues to improve older versions of Microsoft Office, SQL Server, and Windows will no longer be supported. Review SOLIDWORKS and SW PDM System Requirements on a regular basis and plan your IT budget accordingly.
Have more questions regarding this announcement? Contact us.
Related Articles
Beginner's Guide to Using SOLIDWORKS PDM
Getting Started as a PDM User: What is PDM?
Distributing the SOLIDWORKS PDM Add-In Settings
About the Author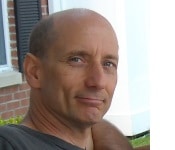 Tom Starks began using SOLIDWORKS in 2008 and PDM in 2010. He joined Fisher Unitech in March 2014. Since then, his role has evolved from Advisory Support Engineer to Senior PDM Support Engineer, and now he is a Senior Application Engineer Instructor. Tom was awarded Elite Application Engineer in 2018 and is a regular online class instructor for SOLIDWORKS and PDM training assisting with Data Management implementations.