Objet30 3D Printer Helps Nicomatic Speed Delivery: A Case Study
Companies like Nicomatic are applying the capabilities of 3D printing into their everyday workflow. With 3D printing readily available, prototypes and end-use parts can be made and analyzed faster than ever before. Learn how Nicomatic successfully increased their production of custom fixtures and prototypes with additive manufacturing solutions.
Nicomatic builds electrical connectors, cables and switches for the defense, avionics, medical, space and membrane switch industries as well as many others. Often Nicomatic's customers order the connectors late in the product development process and in these cases fast delivery is essential to meeting the customer's product launch date.
Building these connectors at high levels of productivity and quality typically requires custom fixtures or other tooling aids. "In the past we usually hired a contract machining shop to build the fixtures from aluminum which typically took about two weeks," said Zach Blanden, Industrial Engineer for Nicomatic. "Today, we use a Stratasys Objet30 3D printer supported by Fisher Unitech which builds these fixtures in an average of two hours. Our ability to get into production faster helps us meet our customers' delivery schedules and in some cases win the order in the first place."
Nicomatic is a recognized player in the interconnect field specializing in niche markets with miniaturized rectangular connectors and high-density solutions with 2 mm pitch for harsh environments, low profile military connectors, cabling for harsh environments and flexible flat cables (FFCs). The company has 230 employees and revenues of $27 million. It is headquartered in Bons-en-Chablais, France.
Custom fixtures help achieve critical assembly specifications for Nicomatic
Most of Nicomatic's products are smaller connectors with multiple components such as cables, terminals, insulators, etc. that must be assembled together while holding tight tolerances. For example, some of the company's FFCs require that contacts be crimped onto a flat cable. The contact needs to be perfectly aligned to the wire in the top view to ensure that the wire does not touch other contacts. At the same time, the wires need to be exactly horizontal in the side view because if the wire is tilted it will not be fully engaged in the contact. These relationships need to be held within around +/- 0.008 inch.
"An operator cannot consistently hold these tolerances simply by inserting the wire by hand into the contact," Blanden said. "So we use a fixture that we call a guide plate that holds the contact and wire in exactly the right position . All the operator has to do is place the wire in the fixture and crimp the contact. Our challenge is that we continually receive orders for custom products and many of these products require building new special fixtures to meet our tight quality standards."
Moving from CNC machining to 3D printing
Nicomatic's standard approach in the past was to contract with a local machine shop to cut the fixtures out of aluminum blocks. This usually took about two weeks which was a problem in the common situation when the customer was waiting for connectors in order to ship their own product. Also, it was not uncommon to have the initial version of the fixture be received out of spec. In this case it took another week or two for the supplier to build a new one.
"We were interested in using 3D printing to produce these fixtures but we weren't sure we could find a 3D printer that could successfully deliver the high levels of accuracy and smoothness that we needed," Blanden said. "We wanted to hold the fixtures within +/- 0.005 inch. The finish of the fixtures is also critical. Support material from 3D printing can be trapped in any surface imperfections. This material could come off on our part and leave a residue that could cause an open circuit. To ensure against this eventuality, we needed a printer that could produce perfectly smooth parts."
"The Stratasys Objet30 printer meets all of our requirements at the right price," Blanden said. "It consistently provides the accuracy and surface finish we need to deliver the highest possible level of quality." The Objet30 delivers +/- 0.0039 inch accuracy depending on part geometry, size, orientation, material and post-processing method. Objet30 parts also have a smooth surface finish without the stair step ridges sometimes seen on fused deposition modeling (FDM) and stereolithography (SLA) parts.
Technical support critical to 3D printing success
"Technical support, training and maintenance are just as important as selecting the right 3D printer," Blanden said. "We weren't completely happy with our original service supplier so, based on several personal recommendations, we switched to Fisher Unitech. They immediately provided us with some very helpful knowledge that helped us overcome a few urgent issues we were facing. From that point on, their tech support group has always solved our problems quickly and easily."
When an order for a custom FFC came in, Blanden designed a special fixture that works as described above and printed it on the Objet30. The 3D printing process took only $230 worth of material and was completed in two hours. For comparison, the machine shop charged $600 and took two weeks to produce similar fixtures. "This fixture, along with the many others that we have produced with the Objet30, met all our accuracy and surface finish requirements," Blanden said. "With it we were able to start producing parts for our customer the same day as opposed to waiting two weeks for an outside supplier."
Building 13,000 parts with one 3D printed fixture
From this first success, Nicomatic has gone on to produce many more custom fixtures and prototypes with its 3D printer. As an example, one FFC connector is assembled by attaching a support material to the ends of flat wires prior to inserting it into the connector in the operation described above. The cable and stiffener need to be held in perfect alignment while heat and pressure are applied to bond them together. Nicomatic used the Objet30 to build a holding mechanism that holds the parts, a track that guides the fixture into the right position in a heat press, and an ejector plate that removes the parts. These tooling aids have already been used to produce 13,000 cables while meeting accuracy requirements and withstanding the heat and pressure of the bonding operation.
"The combination of the Stratasys Objet30 and Fisher Unitech services gives us the ability to produce smooth, accurate custom fixtures in a few hours and deliver custom connectors to our customers two weeks faster than was possible in the past," Blanden concluded.
Learn More
About the Author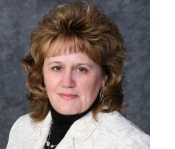 Lisa Hannon is a marketing manager at Fisher Unitech. She develops content for 3D printing topics that have an impact across all industries that are researching ways to maximize getting products to market faster as well as cost savings with 3D printing solutions. Lisa has worked as a marketing management professional since 1998, most recently with Stratasys.
Related Articles
3D Printing Helps Lead the Way in Battle Field Armor Development