How to Get a SOLIDWORKS Home Use License
Let's look at a few scenarios where you have taken a SOLIDWORKS training course and now you head back to your work.Scenario 1: You have taken training and your company is still in the middle of implementing SOLIDWORKS, or they are not ready to use SOLIDWORKS in production just yet.
Scenario 2: Your company is expecting you to be a SOLIDWORKS expert but they haven't given you any practice time.
Scenario 3: You took a class for exploratory reasons to further the capabilities of your company. However, you don't feel comfortable taking on that new work without feeling more at ease with your new skills. On top of that, your normal work schedule does not allow for practice time.
What does this all add up to? Your training is being wasted the longer you wait to apply it. To be a SOLIDWORKS expert, it takes time and usage of the software; part of it is just seeing all the possibilities that you can take SOLIDWORKS and apply it to make your business and work more efficient. So how do you counter this and get down the path to really maximizing your training? The answer to that is a Home Use License, or HUL.
A Home Use License (HUL) is a standalone license that allows you to install SOLIDWORKS at your home on top of the license at your work. Each individual license at your work is eligible to have a corresponding home installation.
I have a Standalone license at work; how do I go about getting it?
1. Go to https://login.solidworks.com/nidp/idff/sso?id=cpenglish&sid=0&option=credential&sid=0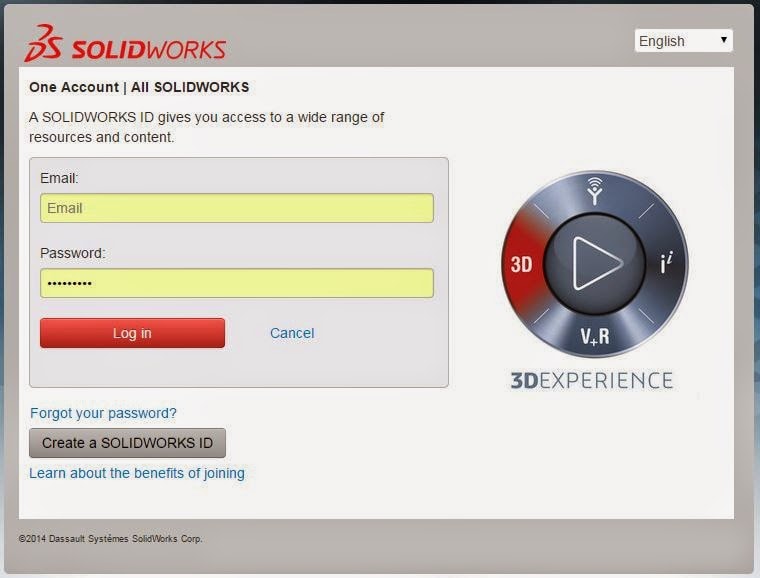 2. Create a SOLIDWORKS login (Note: you will need to know your license number. Inside SOLIDWORKS, go to the Help pull-down menu, then About SOLIDWORKS.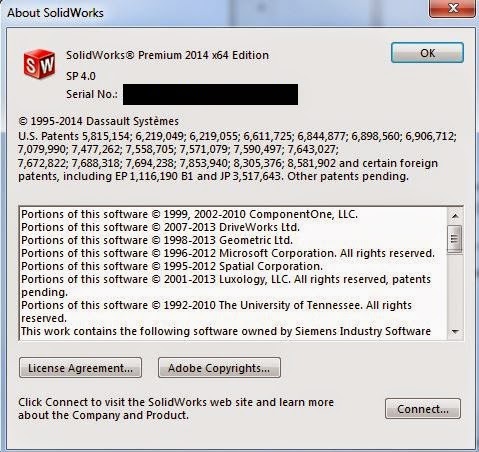 3. Using your serial number combined with your email, you can create a SOLIDWORKS login. Once inside, go to Downloads and Updates.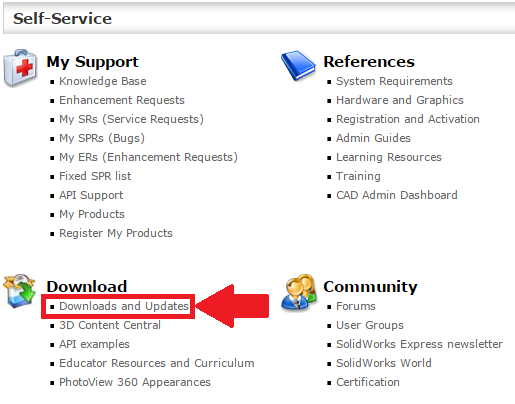 4. From here you will see a screen that lets you pull your download of SOLIDWORKS to your personal computer.
Note: You cannot use these installed SOLIDWORKS versions at the same time. It is illegal to purchase a single license and use it at the same time as though you own two seats. The idea is to let you work from home or practice from home.
I have a Network license at work, how do go about getting a HUL if I don't have a laptop to take home?
1. Contact your reseller (that's us!). They will help you get a HUL standalone license number for use at home.
2. Once you have this, follow steps 1-4 above for a standalone license.
Once you have this all done: GET CRACKIN'!
Get on SOLIDWORKS and practice, practice, practice. Try using SOLIDWORKS for around the house design on top of what you do at work. You will discover processes and commands you haven't seen yet; before you know it, you will be very comfortable with your normal work duties along with being a more well-rounded SOLIDWORKS user.
Have a great design day!