How To Organize Your SOLIDWORKS Template Files
PROBLEM:
Have you ever noticed how disorganized all your default SOLIDWORKS files are (document templates, sheet formats, BOM's, cut lists, custom property templates, etc.)? After a default installation, they are all randomly crammed into a handful of directories including but not limited to the locations listed below:
C:Program FilesSolidWorksSolidWorksdata
C:Program FilesSolidWorksSolidWorkslangenglish
C:ProgramDataSolidWorksSolidWorks
There's something extremely dangerous about storing your customized files in directories like the ones listed above. What happens if you upgrade? Uninstall? Reinstall? Files in your 'Program Files' directory are not safe, so why store all your customized templates there?
SOLUTION:
Download and run: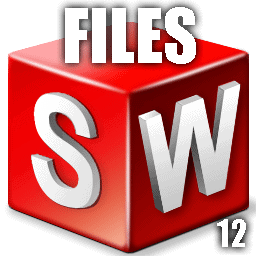 This executable file will automatically extract a 'SOLIDWORKS Files' directory to your C: drive with a host of sub-folders that mimic the list of file locations available in your system options (see image below). I've already organized these folders to include all of the default 2012 template file sets.
To finish the setup, a PDF file will automatically open explaining the finishing touches that need to be completed. Pay attention to the fact that the instructions you need to follow vary depending on whether you're setting up the files for multiple users or just a single user.
BONUS:
You'll also notice that I've included a handful of bonus files along with the file set:
Document Templates
Sheet Formats
Drafting Standards
Custom Property Tab Template
My personal keyboard shortcuts, mouse gestures, and toolbar layout
You can read an explanation of these additional files by clicking here.
If you enjoyed this post, you might also be interested in: