Overview on Claw Viper, the 2022 BattleBot We've Sponsored
The team consists of four members:
Team Captain Kevin Milczewski
Chief Designer Brian Adamson
Prime Screw Turner Dan Bostian
Deputy Screw Turner Mike Thompson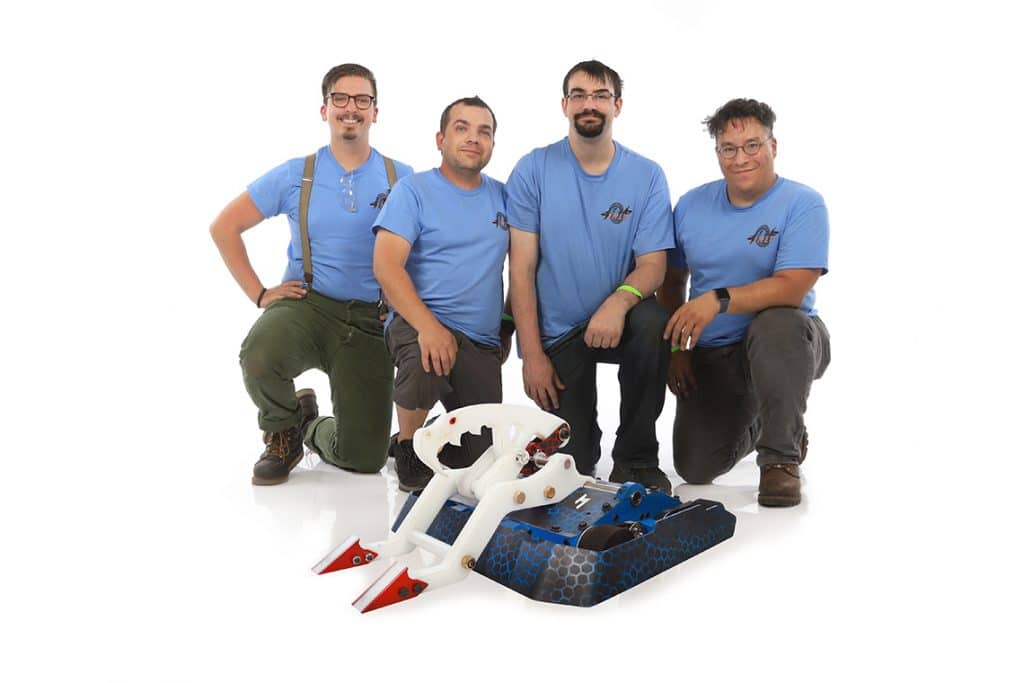 Claw Viper is a control bot. You won't find it equipped with a powerful spinning weapon, hammer, or flipper. Instead, Claw Viper relies on skilled piloting. It aims to grab the opposing bot and lift it into the air and suplex or dump the opponent onto arena hazards or to prevent the weapon from spinning up.
To back this up, Claw Viper utilizes four reVolt electric ATV motors for the drive system. To maintain sufficient downforce preventing skidding, neodymium magnets are affixed to the base. This pulls the bot down onto the steel BattleBox arena floor.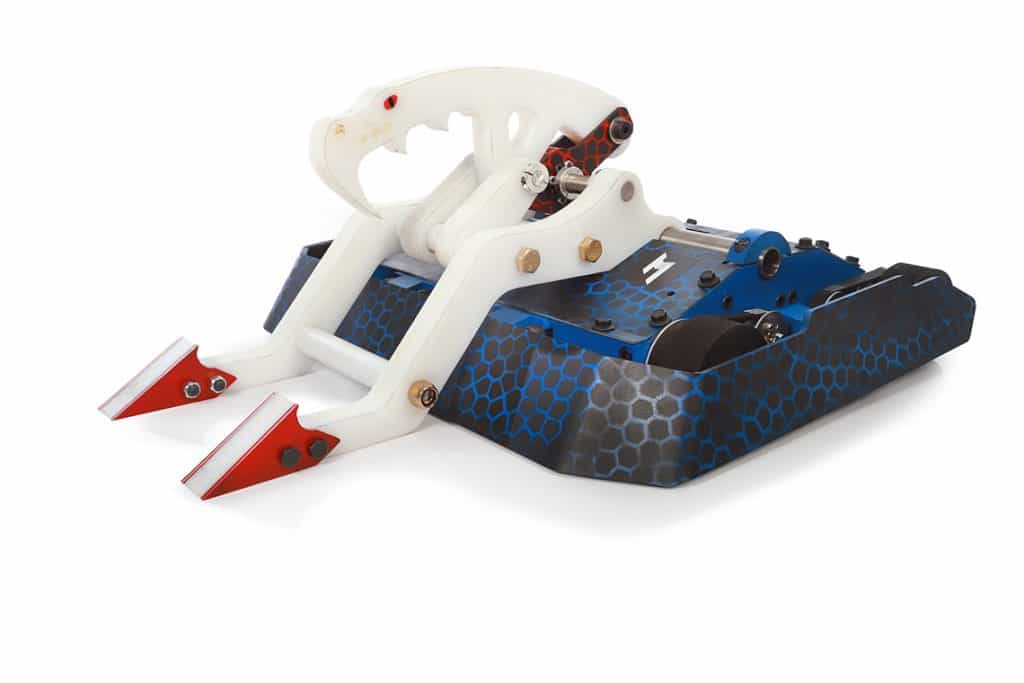 The weapon system is driven by two electric skateboard motors. Through a series of planetary gearboxes and additional gearing, 1,000lb/ft are generated at the base of the grabber to lift the opposing 250lb bots. The four-bar UHMW system is driven by a single input and mechanically limited so the grab-to-lift motion is controlled by a single input.
To defend against heavily-armed opponents, the Claw Viper is protected by an AR500 armor belt – composed of about 7 linear feet of AR500 steel pressed into shape.
Internally, battery packs are held in place with a 3D printed PA6-carbon-fiber 3D print. These battery packs provide exceptional strength in minimal volume. The speed and radio control systems are also held in place with 3D printed TPU brackets. The brackets were made by
Stratasys
and
MakerBot
FDM 3D printers. The entire bot was meticulously designed in
SOLIDWORKS
.
How will Claw Viper fare? Find out by watching the latest season of Discovery Channel's BattleBots!
Blake Boe
Content Marketing Specialist