Plastic Part Design for Injection Molding: How to Optimize Design
If you do plastic part design for plastic injection molding, you know that optimizing your design is key to reducing errors and producing better parts. Because mold rework can become expensive, a better design process will save on both time and cost for manufacturers, and allow parts to get to market faster. The use of simulation software like SOLIDWORKS Plastics is helpful in this regard because it "simulates how melted plastic flows during the injection molding process to predict manufacturing-related defects on parts and molds," allowing designers to easily and quickly evaluate the functionality of their design.
Although simulation software is an initial investment in your design process, your return on investment will take the form of reduced costs, shortened cycle time, and improved part quality. Here's what you need to know about simulation software in plastic part design for injection molding.
Reducing Costs
The cost of plastic injection molding depends on a variety of factors, such as the size of the part you're producing, the complexity of its design, and the plastics used to create it. Many of these aspects can't be changed if you want an accurate prototype, meaning you're at the mercy of your product specifications. The cheapest way to produce a product, regardless of size, will always come down to making it as accurate and effective in a few design iterations as possible.
Simulation software aids in this process by allowing designers to simulate how their part works in a real-world environment without having to create a physical mold first. Designers can test new elements' functionalities in their software instead of creating a costly new mold for each design iteration. The ability to quickly identify issues within the simulation and troubleshoot potential issues not only eliminates the need to create multiple molds, but also helps streamline and shorten design cycle time; for example, Landscape Forms, an outdoor lighting and furniture designer, was able to reduce furniture design cycles by an additional 30 percent and time-to-market by 20 percent.
Improve Quality
In addition to a faster and less costly plastic part design cycle, simulation software can also help designers improve the quality of their product by helping designers better identify potential problems. Designs can easily be modified and tested for form, fit, and function, including where and how much stress a part is experiencing, and multiple designs can be compared to find the best functionality.
Some simulation plastics software even offer advanced features that make it easier to simulate and find the best designs. SOLIDWORKS Plastics Professional, for example, allows for the optimization of feed system design and quick creation of single-cavity, multi-cavity, and family mold layouts, while SOLIDWORKS Plastics Premium builds on these functionalities with the ability to analyze mold cooling line layouts and predict molded part warpage.
To learn more about SOLIDWORKS Plastics Simulation software, watch the recorded webcast below where you'll learn how you can use SOLIDWORKS Plastics to determine optimum gate location and size, balance runners, predict and eliminate short shots, air traps, sink marks, and more.

Related Articles
Introduction to Computational Fluid Dynamics with SOLIDWORKS Flow Simulation
FEA Simulation: Performing Vibrational Analysis with SOLIDWORKS Simulation
Introduction to SOLIDWORKS Simulation: What is Finite Element Analysis?
About the Author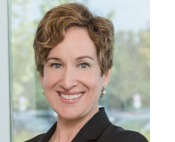 Christa Prokos is a marketing manager at Fisher Unitech. She researches and writes about the latest business trends and technologies impacting manufacturers, including 3D printing, SOLIDWORKS 3D CAD design and product data management tools, product lifecycle management, virtual reality, and the Internet of Things. Christa has worked as a high tech marketing and communications professional since 2000.