Populating SOLIDWORKS Electrical 2D Schematic Libraries
You have SOLIDWORKS Electrical 2D Schematic installed and you are browsing the content in the default libraries. You find you need to add to the libraries required for your project. Where do you start?
The first place to look is in the SOLIDWORKS Electrical Portal. The portal allows you to search for manufacturers, manufacturer part numbers, and manufacturer part descriptions.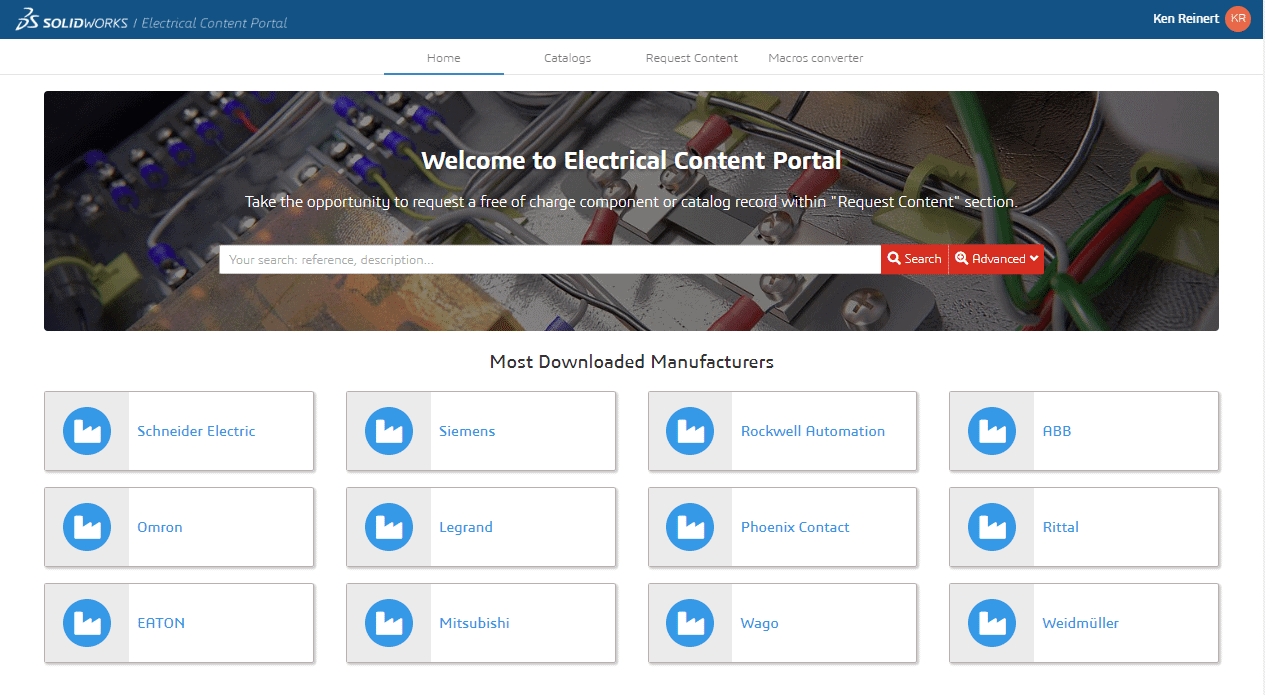 When you are searching within a specific manufacturer, the portal will display what the manufacturer is sharing with the SOLIDWORKS Electrical community.
For example: The image below shows that Rockwell Automation is sharing 123 catalogs, which in combination, include 115,925 components, 217 multi-line schematic symbols, and 1,898 2D Cabinet layout symbols

Under the Reference tab is where you can download individual part information. You have the option to download either in 2D or 3D CAD format.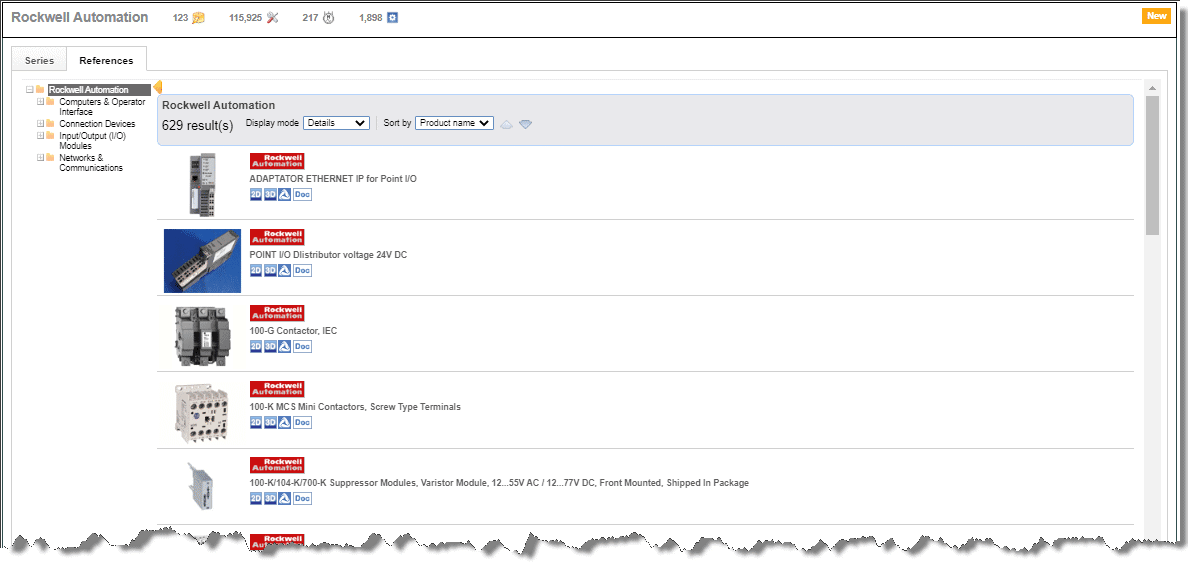 Depending on the manufacturer, content may only be found under the References tab.
There are a few ways you can access the SOLIDWORKS Electrical Portal.
From within the Manufacturer parts manager, select Online content
** to get the most out of the portal, make sure you select "Update subscription". This gives you access to more content**

From the Resources panel, select Content portal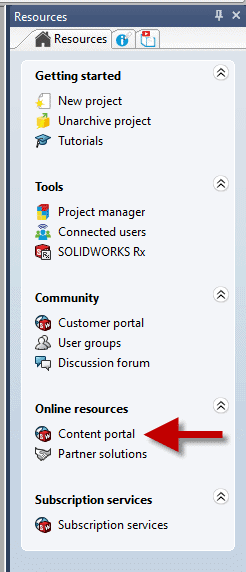 http://electrical-contentportal.solidworks.com/Page/login.aspx?requestedUrl=http%3a%2f%2felectrical-contentportal.solidworks.com%2fPage%2fhome.aspx
Although the SOLIDWORKS Electrical Portal has a lot of data to download, you may not find what you are looking for.
The next place I would search is the manufacturers website directly. You can copy/paste data to populate your required fields, download data sheets as well as 3D models. If for whatever reason the manufacturer does not include the 3D model, ask for it. 9 out of 10 will accommodate you. The manufacturer realizes if you are using their product in your design, you are more likely to purchase that product. If you strike out, try your supplier, they may be able to help.
The last place to look for information is within on-line cad libraries like MySOLIDWORKS, 3D ContentCentral, Traceparts, and GrabCAD.



You can find 2D, as well as 3D CAD model information on these websites. If you only find 3D information and need 2D, you can use SOLIDWORKS CAD to create the 2D views you want, save as DWG, and import into SOLIDWORKS Electrical 2D.
Ken Reinert
Senior Application Engineer Specialist, Electrical
Computer Aided Technology, Inc.