Projected Drawing Views in SOLIDWORKS
So making a 2D drawing in SOLIDWORKS is pretty simple and recently I ran into some pretty cool functionality that makes 2D drawings a little easier. When placing your first view of your part or assembly, most users will use the View Palette to drag and drop their view of choice onto the sheet.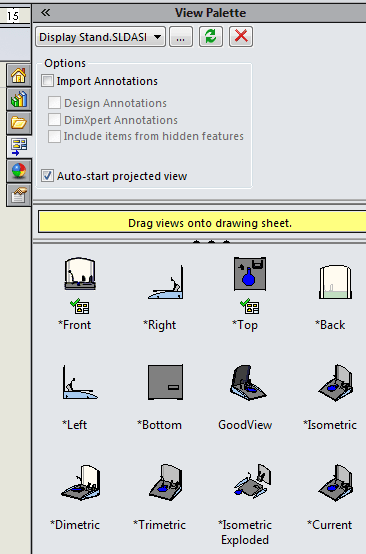 This can be followed by an Auto-Project view if that check box was turned on before selecting and dropping that first view onto the sheet.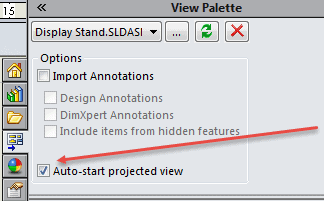 For my example, I will select the front view of this assembly and place it on the lower corner of my sheet.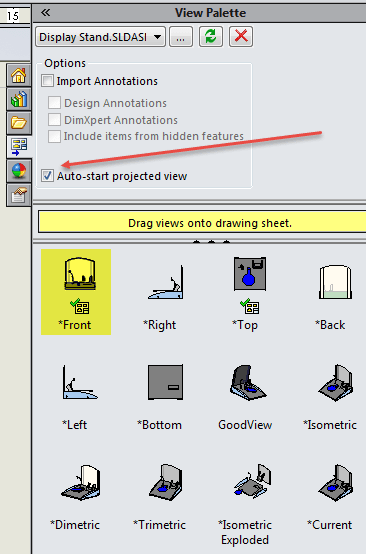 So now when I move the cursor to a different spot on the drawing sheet, the front view is being projected to these other view choices. For instance if I move the cursor above my view, it previews a Top view.
Or if I move to the upper right it previews an Isometric view.
So for my example, I will place a Top view next.
As I begin to move the cursor again, it will still want to project new views from the Front view or my Parent view as this was the first view placed.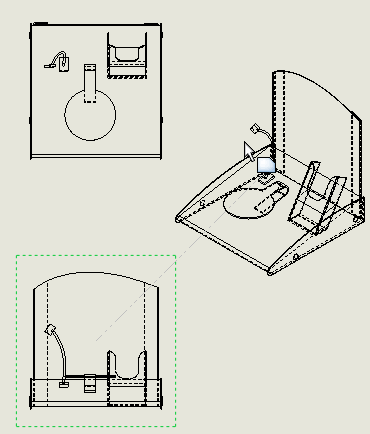 Now the cool part, instead of having the Front view always assume the parent role for these projected views, simply left mouse click in the Top view, and then this becomes the view that will be projected from!
Pretty neat and might not be something you use all of the time, but something to keep in the back pocket for future situations.
Brian Reel
CATI Field Technical Services Manager
Computer Aided Technology, Inc.