Reinitiate: Keeping Your Objet Desktop's Computer Healthy.
Most users know that keeping the mechanical side of their Stratasys Objet 3D printers is important. Just as important though is keeping the embedded computer and software healthy. The "Reinitiate" option is one way to do that, plus it's relatively hands-off and easy. This option essentially clears any cache or buffer of print job information the printer has built up over time. Clearing this extraneous information from memory can greatly improve the user experience and lead to more consistent prints and interactions with the Objet Desktop series of 3D printers.
Here are the steps you'll need to take:
Step 1: Start the printer's embedded software if it's not already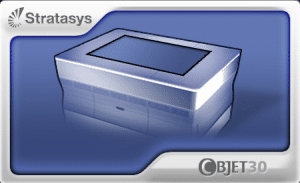 Step 2:Click the "Options" drop down menu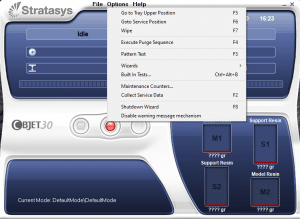 Step 3: Choose "Reinitate" under the "Wizard"s option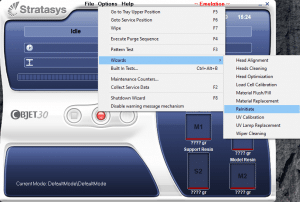 Step 4: Click the "Next" button.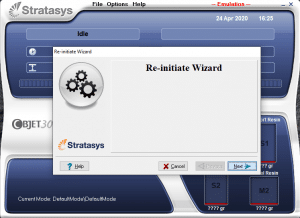 Step 5: Close the printer's top cover, click the check box and the "Next" button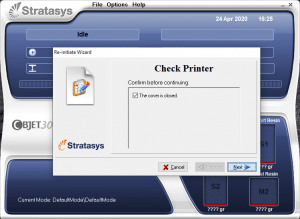 Step 6: The Reinitiate process will start. This could take up to twenty minutes.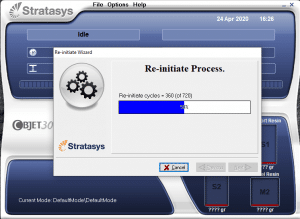 Step 7: Once the wizard completes push "Done"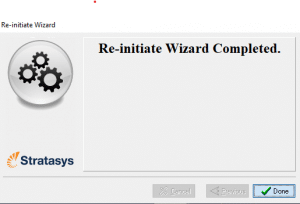 You have now completed the Reinitiate process for your printer. If you'd like to go the extra mile you can can run the "Shutdown Wizard", switch off your printer, and unplug the power cable for five minutes. Once that time has passed plug your printer back in, turn on and let it complete starting up. Then you can restart the embedded Objet software.
Hope this keeps your Stratasys Objet 3D printer running smoothly!
Josh Humphrey
Field Service Engineer
Computer Aided Technology, Inc.