Reinstalling .Net Framework – Troubleshooting SOLIDWORKS Instability
A common troubleshooting step when attempting to resolve instability in SOLIDWORKS is to reinstall the .Net Framework. The .Net Framework is an important prerequisite to SOLIDWORKS and all its core products. If a .Net Framework installation is faulty, missing or out of date, it could lead to crashing or being unable to start SOLIDWORKS.
There are two .Net Framework versions that can be installed: 3.5 and 4.7. For SOLIDWORKS and all its core products, .Net Framework 4.7 is the only needed prerequisite. The .Net Framework 3.5 is only needed when installing the optional prerequisite VSTA (Visual Studio Tools for Applications 2005). VSTA is a prerequisite that is only necessary if you plan on creating, editing or running .Net macros for SOLIDWORKS.
For Windows 10 Machines, both .Net 3.5 and 4.7 are considered Windows Features rather than an installed program. For Windows 7 Machines, only .Net 3.5 is a Windows Feature and .Net 4.7 is listed as an installed program.
In order to reinstall these .Net Frameworks you will need Admin access to your machine. The first step for Windows 10 is to right-click your start menu and go to 'Apps and Features' at the top.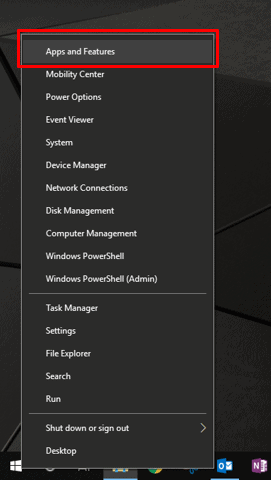 On the Apps and Features Page, click on 'Programs and Features' on the right-hand side. (If your window is too small, the Programs and Features link will be listed at the bottom of your list of programs)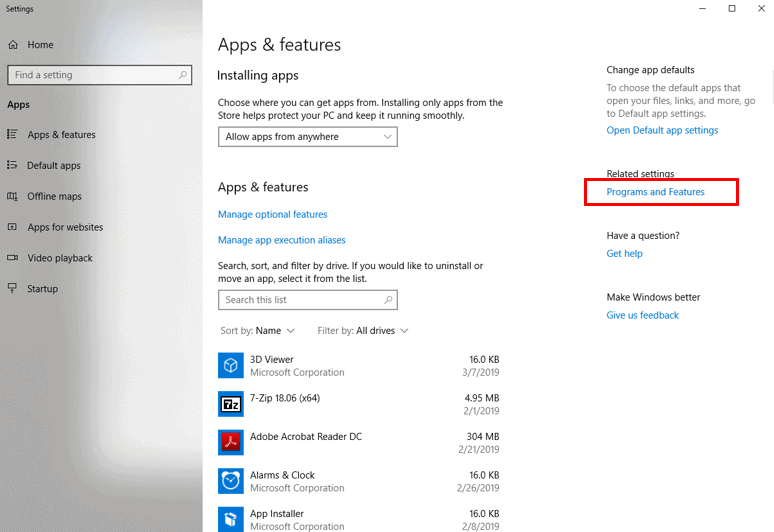 In Programs and Features, click on the link "Turn Windows features on or off" located on the left-hand side.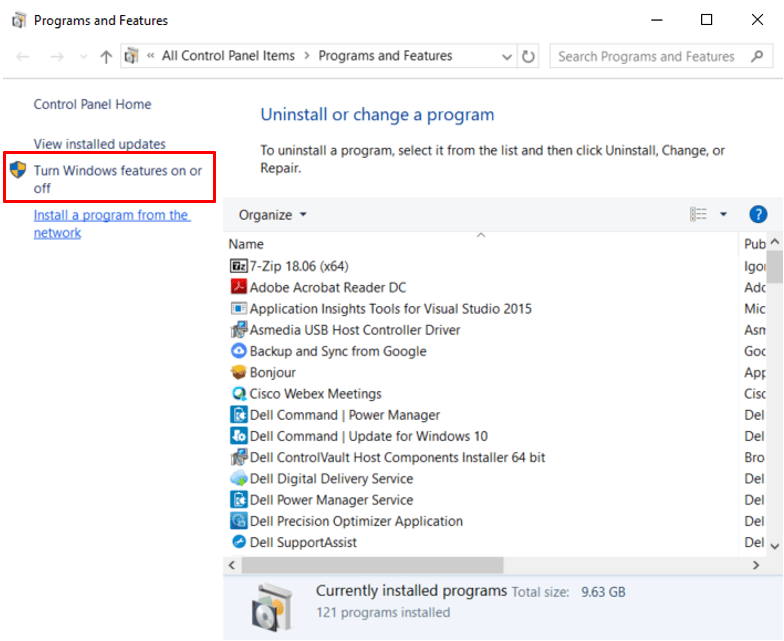 In the Windows Features dialog, uncheck both .Net Framework 3.5 and 4.7 then say 'OK'. This will uninstall them and prompt you to reboot your computer.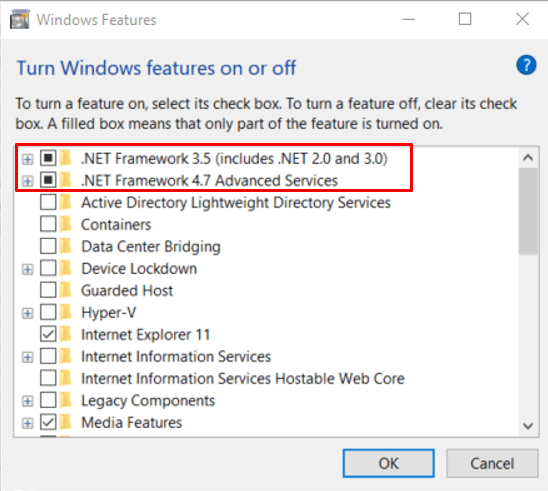 After rebooting your computer, go back into the same location and recheck both .Nets and click 'OK' to reinstall them. At this point, if there are updates needed it will prompt you to download those updates from the Microsoft Update Server. After this process finishes you have successfully reinstalled the .Net Frameworks and can retest SOLIDWORKS to see if you solved any instability you may have been experiencing.
For Windows 7 Machines, the process is almost identical. You can access programs and features from your control panel and the .Net Framework 4.7 will be listed in your programs and features instead of the Windows Features dialog. In this case, you can simply repair your .Net Framework 4.7 instead of reinstalling it (you will be given the option to repair if you right click and say uninstall/change).
If you continue to experience instability, please contact your VAR for further assistance in troubleshooting.
(As an additional note, in some cases you may experience various error messages when trying to reinstall the .net frameworks. If this happens, you will want to work with your IT to help resolve these issues as they are often related to your Operating System installation or your connection to the Microsoft Update servers.)
Braden Leasure
Technical Support Engineer
Computer Aided Technology, LLC