SCALE DETAILS WITH WINDOWS COMMANDS
SCALE DETAILS WITH WINDOWS COMMANDS
Let's just say for arguments sake that you have a drawing with multiple sheets. On one of those drawings you have your standard 3 views with an isometric thrown in for good measure. You're running out of room and you have a few (3) detail views that you have decided to put on another sheet. So you do the "add sheet" thing and you can now use your windows commands to do the rest.
So now let's take a minute to review some of the standard "Windows" commands that apply inside of SOLIDWORKS as well as all of your other Windows programs that you use on a daily basis. I.E. Word, Excel, Outlook just to name a few.
· Ctrl + C = Copy
· Ctrl + V = Paste
· Ctrl + X = Cut
· Ctrl + Z = Undo (a personal favorite)
· Ctrl + Click(LMB=Left Mouse Button) = Group Select
Back to the task at hand. Group Select the detail views.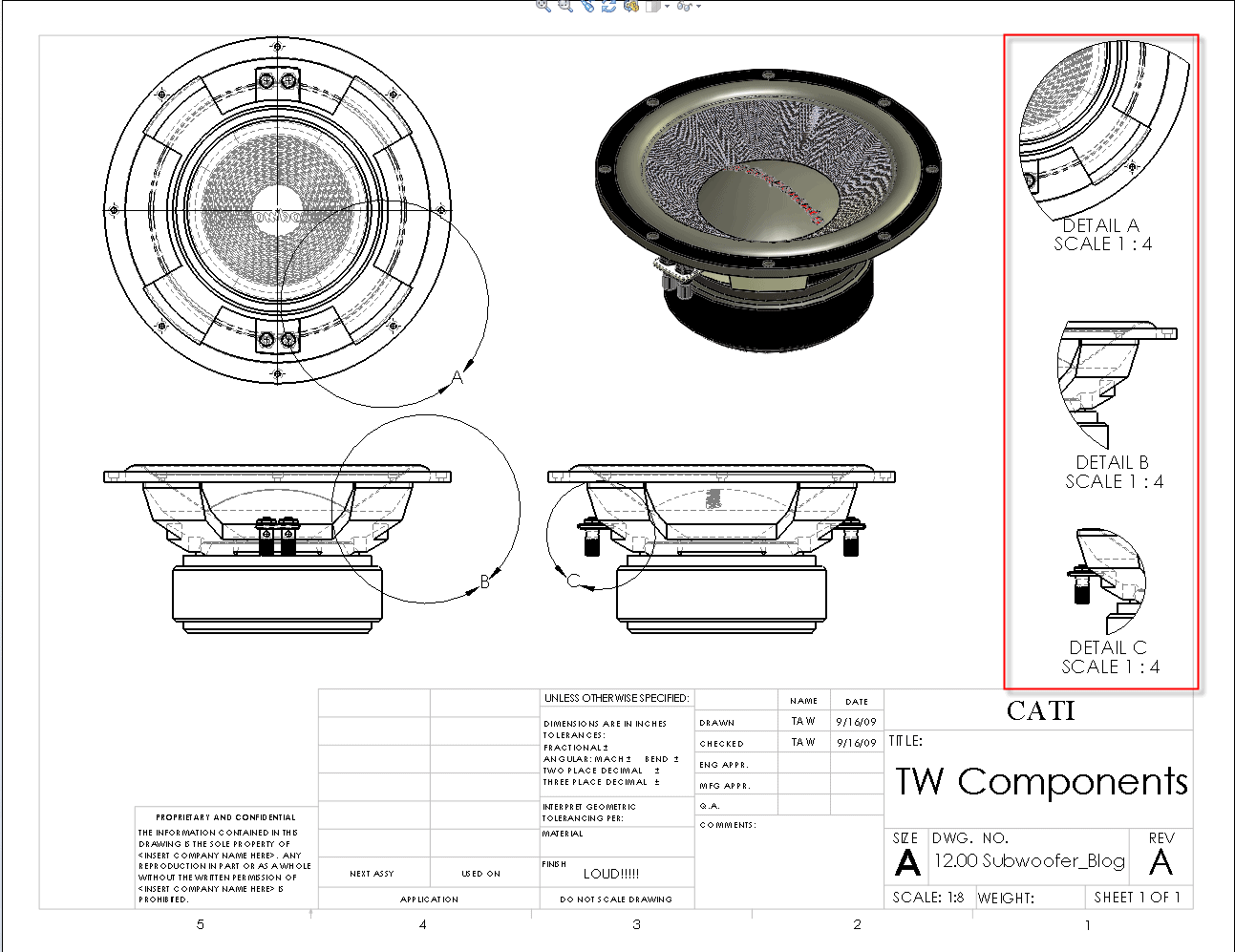 Confirm the delete box. Which technically is not correct and there is an SPR out there for it but that's another issue.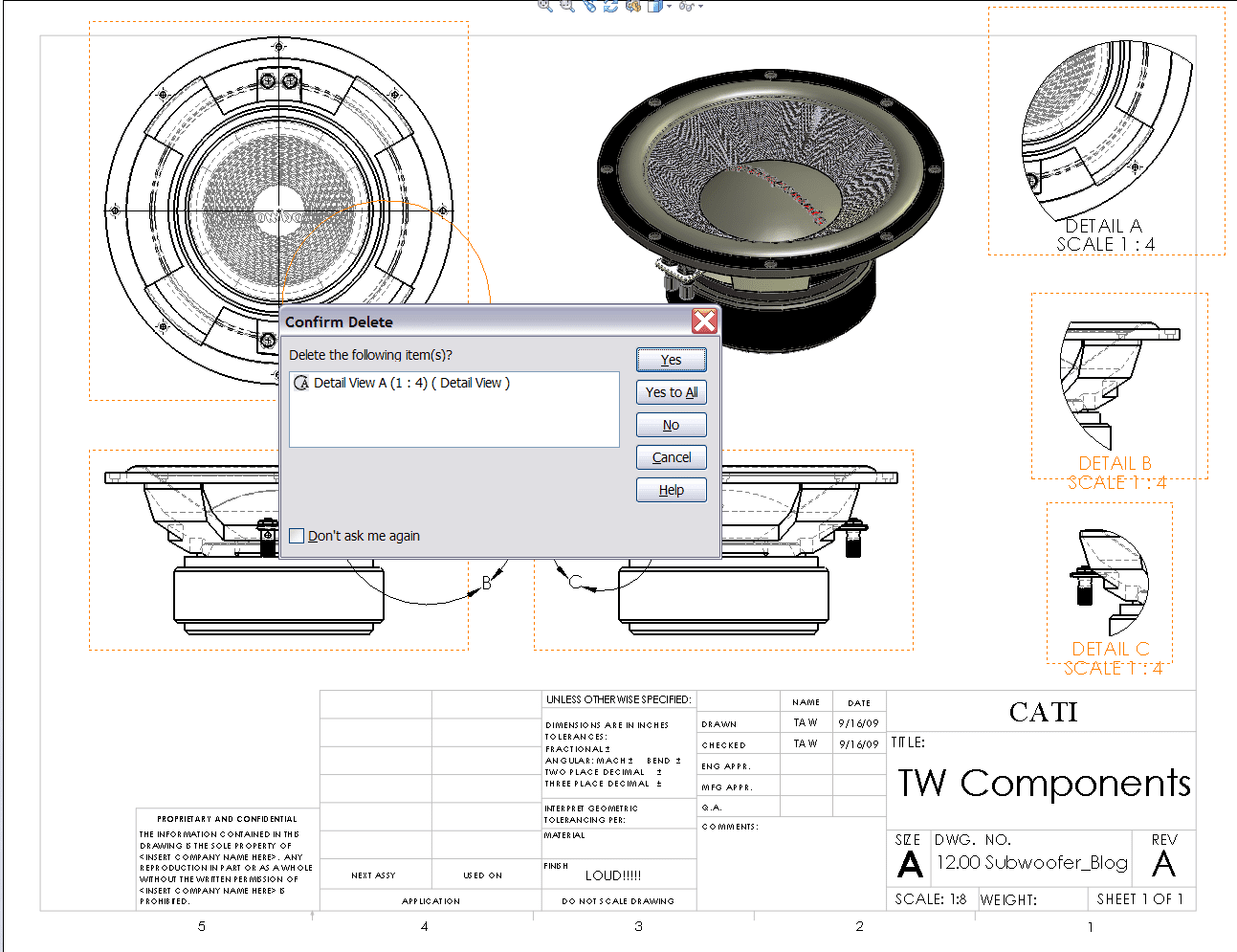 Insert a new sheet.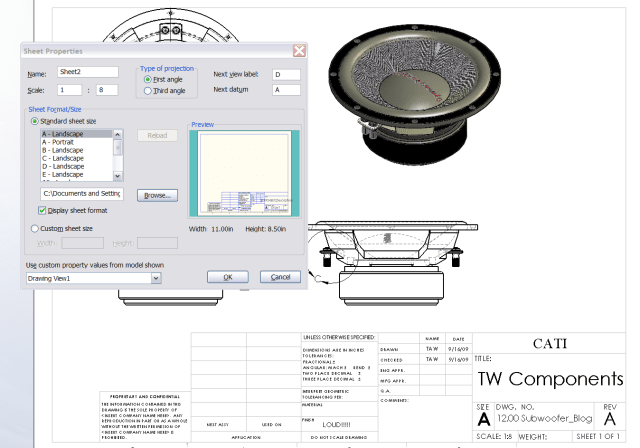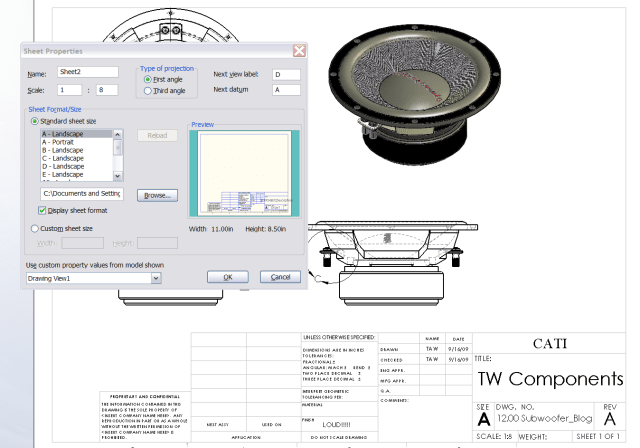 And on that new sheet click and then hit Ctrl + V. Now if you group select the 3 views the property manager will come up and give you the ability to change the view scale for all the views at the same time. You do not have to go to each view and change the scale independently.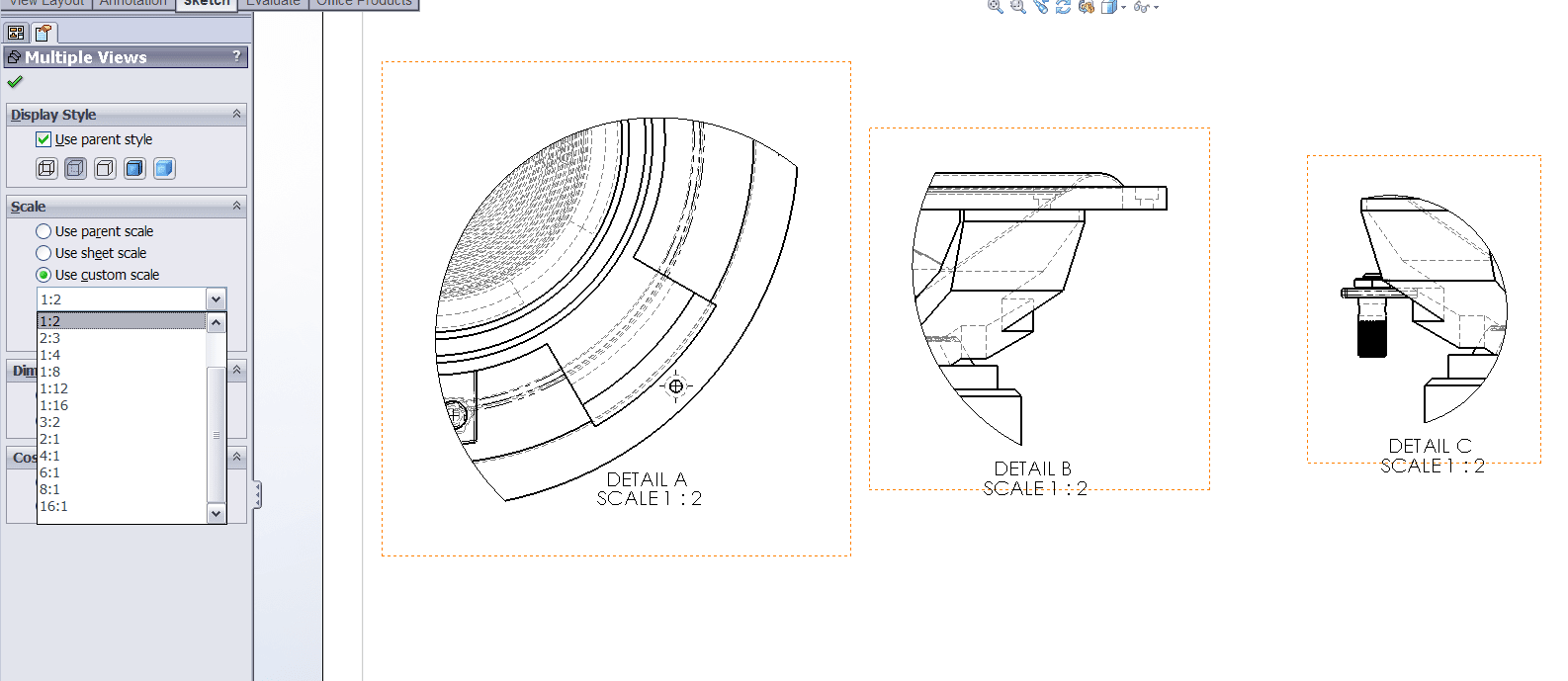 Todd Werginz
Computer Aided Technology