School Spotlight: The University of Michigan and 3D Printing
At the end of 2018, DELOITTE Global predicted that "sales related to 3D printing (also known as additive manufacturing) by large public companies—including enterprise 3D printers, materials, and services—will surpass US$2.7 billion in 2019 and top US$3 billion in 2020."
With the industry accelerating so rapidly, it's important for universities to develop higher education programs that meet the demands of the future workforce and train students in CAD programs, additive manufacturing, and other 3D printing technologies. As a company headquartered in Michigan, Fisher Unitech appreciates the efforts of nearby schools to raise awareness around 3D printing and to educate the next generation of innovators. We decided to highlight the University of Michigan's advancements in 3D printing, which have already been noticed by others in the industry; in 2017, the University of Michigan was recognized by 3D Forged as one of the top 3D printing schools in the country for its 3D printing facilities and contributions to the industry.
University of Michigan 3D Printing Facilities
The University of Michigan's James and Anne Duderstadt Center is "an interdisciplinary service facility," providing "the entire University of Michigan community access to the tools, expertise, and collaborative opportunities needed to support cutting edge research, academic initiatives, and innovative uses of technology."
The studio assists with planning, design, and development in the general areas of 3D printing and scanning, motion capture, and visualization. They are able to offer these services because of the wide range of technologies available, including 3D capturing technologies like laser scanning and motion capture, visualization and virtual reality software, and 3D printers that can serve almost every skill level and project need — including production printers like the Stratasys J750.
Contributions to 3D Printing and Education
In addition to the facilities and services it provides to the community, the Fabrication Studio has also helped advance contributions to 3D printing and education with its partnerships.
Enhance Student Learning
Partnerships with other departments at the University of Michigan have helped enhance student learning through 3D modeling. For example, a visiting researcher was able to use the Fabrication Studio's technology, including SOLIDWORKS and rapid prototyping services, to create accurate medical simulation devices. This allowed students to practice medical procedures without the risk of hurting a patient.
Advancing Product Development with Prototypes
The Univesity of Michigan's rapid prototyping services have also helped members of the community refine their designs and demonstrate how their product works. The University of Michigan has helped in the prototyping of everything from a toothbrush training guide to a pain measurement device, allowing designers to work through multiple design iterations faster and at a lower cost than they would have with traditional manufacturing methods.
Assist Research Efforts
3D scanning technology is a useful tool in industrial design, healthcare, and education — including archaeology. Using the Fabrication Studio's Laser Scanner and Digital Fabrication, Professor Daniel Fisher and his team were able to scan mastodon bones to create a virtual skeleton that can be used for research purposes. They were even able to 3D print a missing femur in order to complete a mastodon skeleton.
Greater Accessibility to 3D Printing
One of the most exciting implications of facilities like the Fabrication Studio is the exposure it gives to 3D printing. By implementing an open door policy and opening access to low-cost 3D printers to anyone within the university community gives non-designers and engineers the opportunity to learn more about additive manufacturing and even try it for themselves.
The Importance of 3D Printing Education
With the increasing adoption of additive manufacturing and 3D printed parts, we'll need more members of the workforce trained in CAD software and 3D printing hardware. By making these technologies more accessible and helping others advance their projects, the University of Michigan is making an important contribution to the 3D printing community.
Know of another school doing great things with 3D printing? Let us know!
Related Articles
Illinois State Archaeological Survey Captures Intricate Artifacts with Artec 3D Scanner
What Can You Make with a 3D Printer?
3D Scanning: What it is, Applications, and Cost
About the Author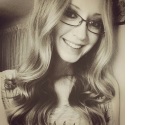 Angelle Erickson writes about how companies are using innovative technologies, such as 3D printers and SOLIDWORKS software to increase productivity, improve product development processes, and maximize business potential.