Sensors in SOLIDWORKS
I have sensed a great disturbance in my model… Star Wars jokes aside, what are sensors in SOLIDWORKS? What could they be used for? And how can they help me?
We've written several blogs about sensors in the past. However, there haven't been any significant changes since their initial release in 2007. Sure, there have been some enhancements like the ability to add comments to them in the feature tree, or sensing additional values like costing from 2015, but their function has been consistent since the beginning. After more than a decade, are sensors still valid? Let's take a dive into sensors in SOLIDWORKS and find out what you can really do with this seemingly forgotten feature in SOLIDWORKS.
There are two main reasons to use sensors: to be notified when a specific condition is met, or for use in Simulation to aid in optimizing your design. Both can be VERY powerful functions. They can prevent costly mistakes made by other users on your team. SOLIDWORKS sensors monitor each change made to your part. If these changes fall outside of the design's dimensional or cost requirements, then you will be notified. SOLIDWORKS Simulation can iterate hundreds of variations, and sensors let the software find the right values while working around your specific criteria.
Sensors in SOLIDWORKS are quick and easy to setup. They can be accessed directly from the design tree in the feature manager.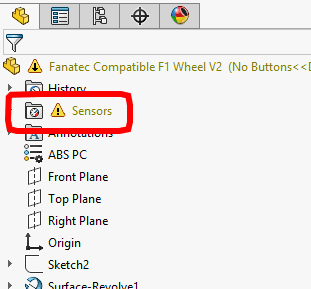 For parts and assemblies, sensors can be broken down into 5 main types:
Simulation Data
Mass Properties
Dimensions
Measurements
Costing Data
Assemblies have two additional types:
Interference Detection
Proximity
Simulation
For design studies in SOLIDWORKS Simulation, sensors can be used to monitor specific data for the whole model, or specific areas on on the model. For transient studies, Sensors can be used with the Workflow Sensitive option in the Simulation Probe Tool. This allows you to select specific locations and list results from your transient studies and view statistical data across many solution steps.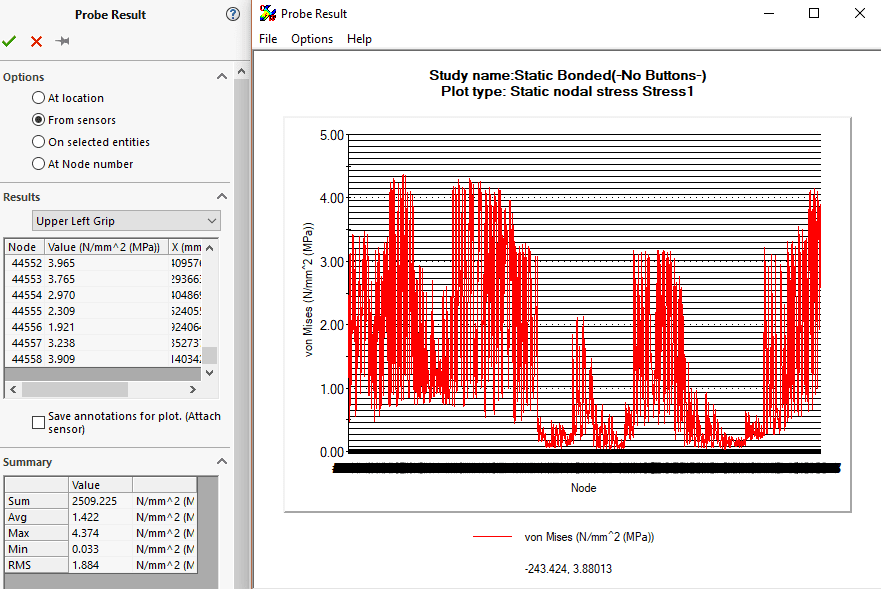 Mass Properties
This sensor type can be used to monitor not only mass and volume but also surface area. Center of mass can also be monitored for each direction of the parts coordinate system (x,y or z).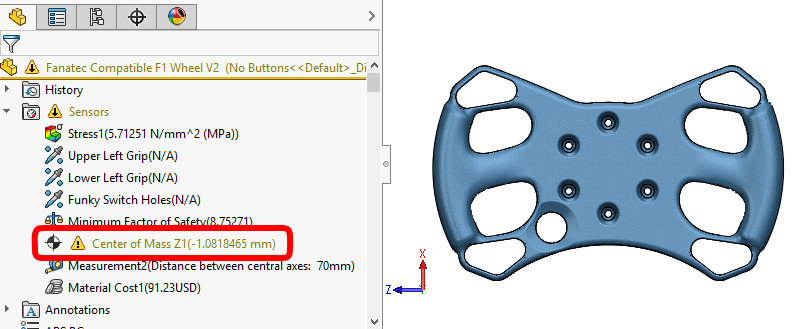 Dimensions
Selecting this sensor type automatically shows all dimensions in the part. This allows you to select the dimension you need. Note: If you can't see any dimensions, make sure to toggle off "Hide all Types".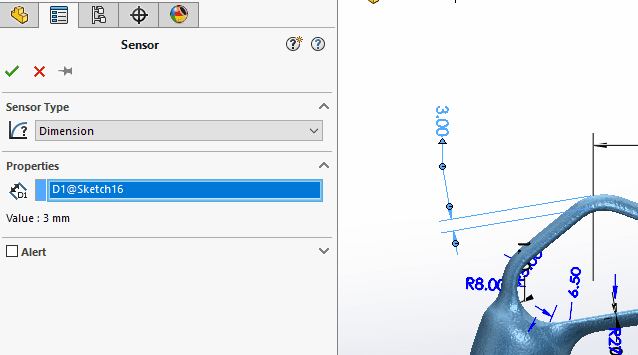 Measurement
This sensor type can be added directly from the measure tool. Generally, anything that you can measure, you can use with a sensor. Point coordinates, linear measurements, angular measurements, surface areas, and perimeters can all be used with a sensor of this type.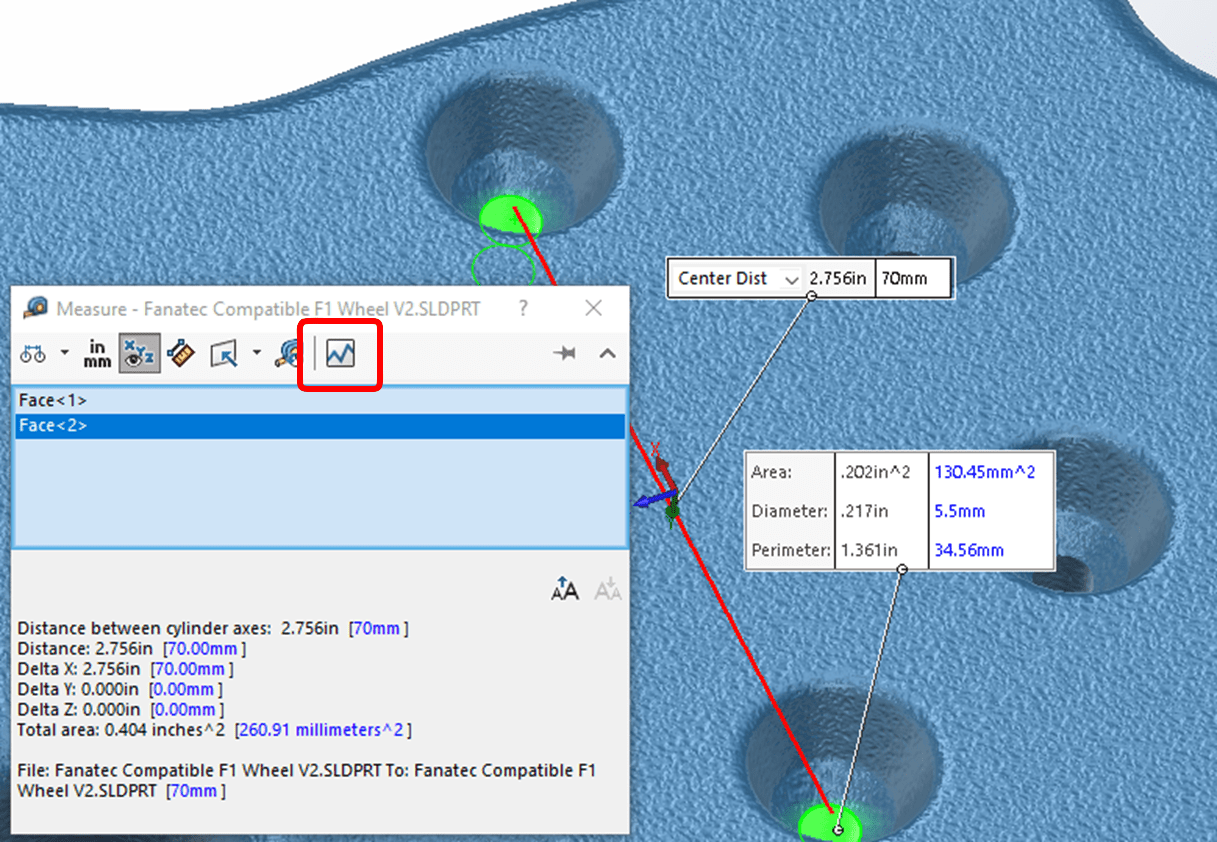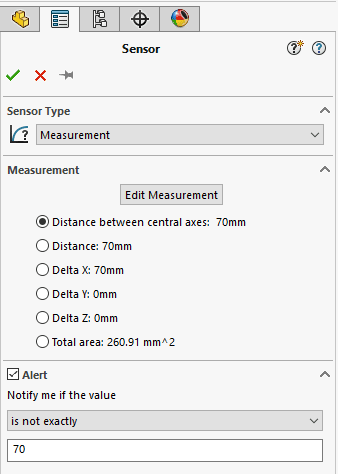 Costing Data
Added in SOLIDWORKS 2015, the costing data sensor can be used with specific quantities: total cost, material cost, or manufacturing cost.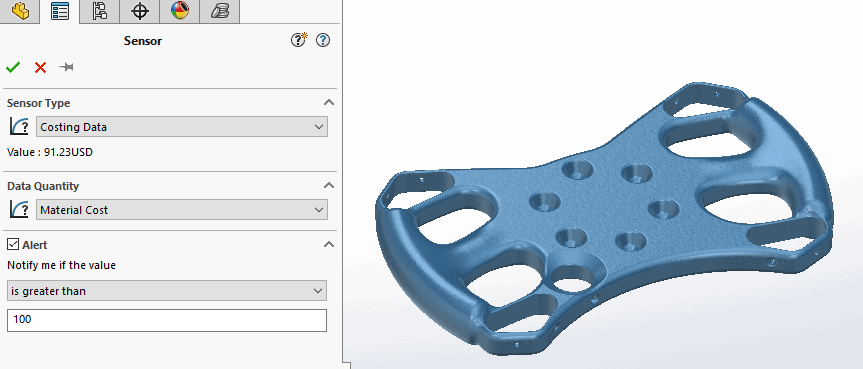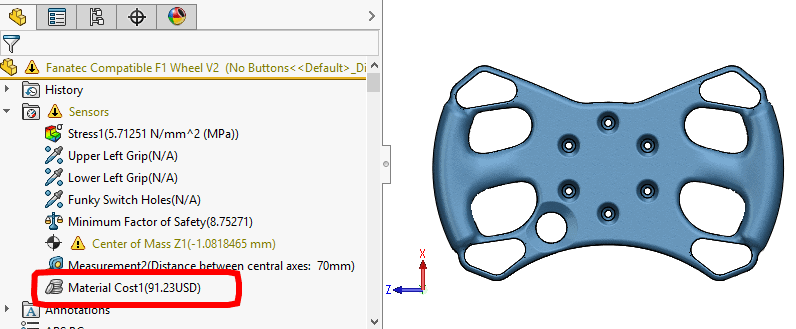 Assemblies
Interference sensors work just as you would expect. They have the ability to select individual parts or the entire assembly. Interference sensors have options for treating coincidence as an interference or creating fastener folders.
Proximity sensors allow you to pick specific components to monitor along with a drawn line that defines the length of the sensor range. Keep in mind that these sensors need time to process depending on the complexity of the components.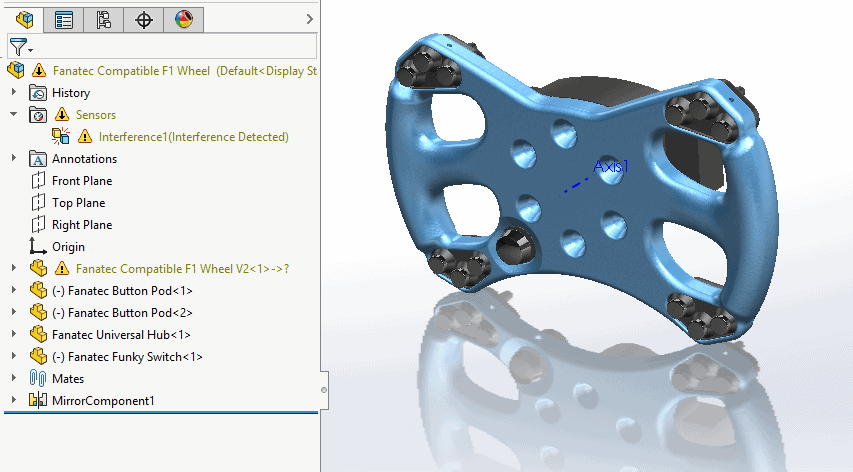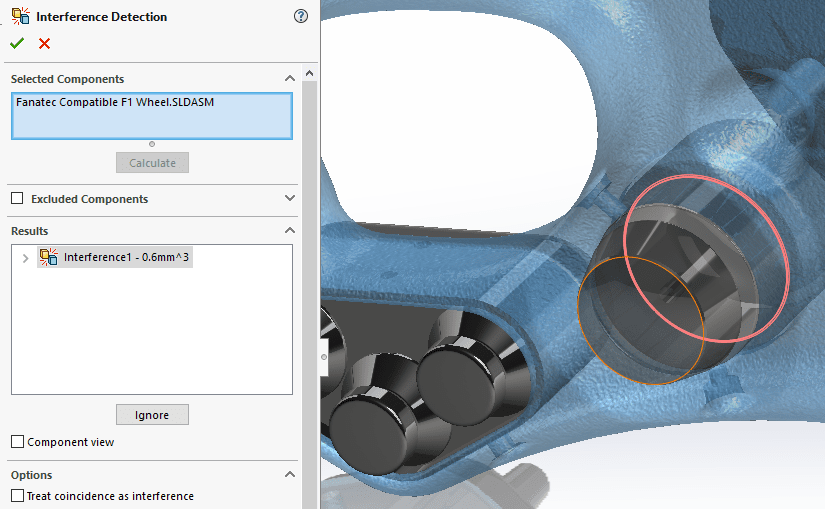 Alerts
Each sensor can be used to immediately alert the user when specific conditions or limits have been met. When a sensor triggers an alert, the sensor is flagged in the Feature Manager and an audible tone is heard. For sensors with specific number values, you can use an operator to trigger the sensor: greater than, not greater than, less than, not less than, between two values, not between two values, exact values, or not exact. For interference sensors there are only two options: true or false.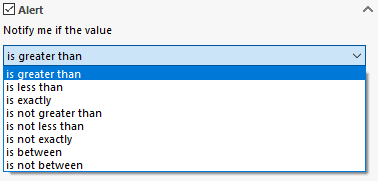 In conclusion, sensors in SOLIDWORKS are an excellent way to monitor complex parts with many design variables. It gives peace of mind knowing that SOLIDWORKS is monitoring critical design data and will alert you when the design falls outside of your given criteria. Sensors can also be a massive time saver if you need to iterate several "what if" studies with simulation when setting up constraints and goals. If there are critical areas on your model that you want to monitor as you make changes to your simulation, sensors can help you keep track of those selected areas by storing it in the model when using the probe tool. And when using the simulation trend tracker, sensors can be used to keep track of key data allowing you to keep a record of your changes, and how they have affected the simulation results as you make those changes. Sensors will help you identify issues earlier in the design process and save you time by avoiding costly mistakes.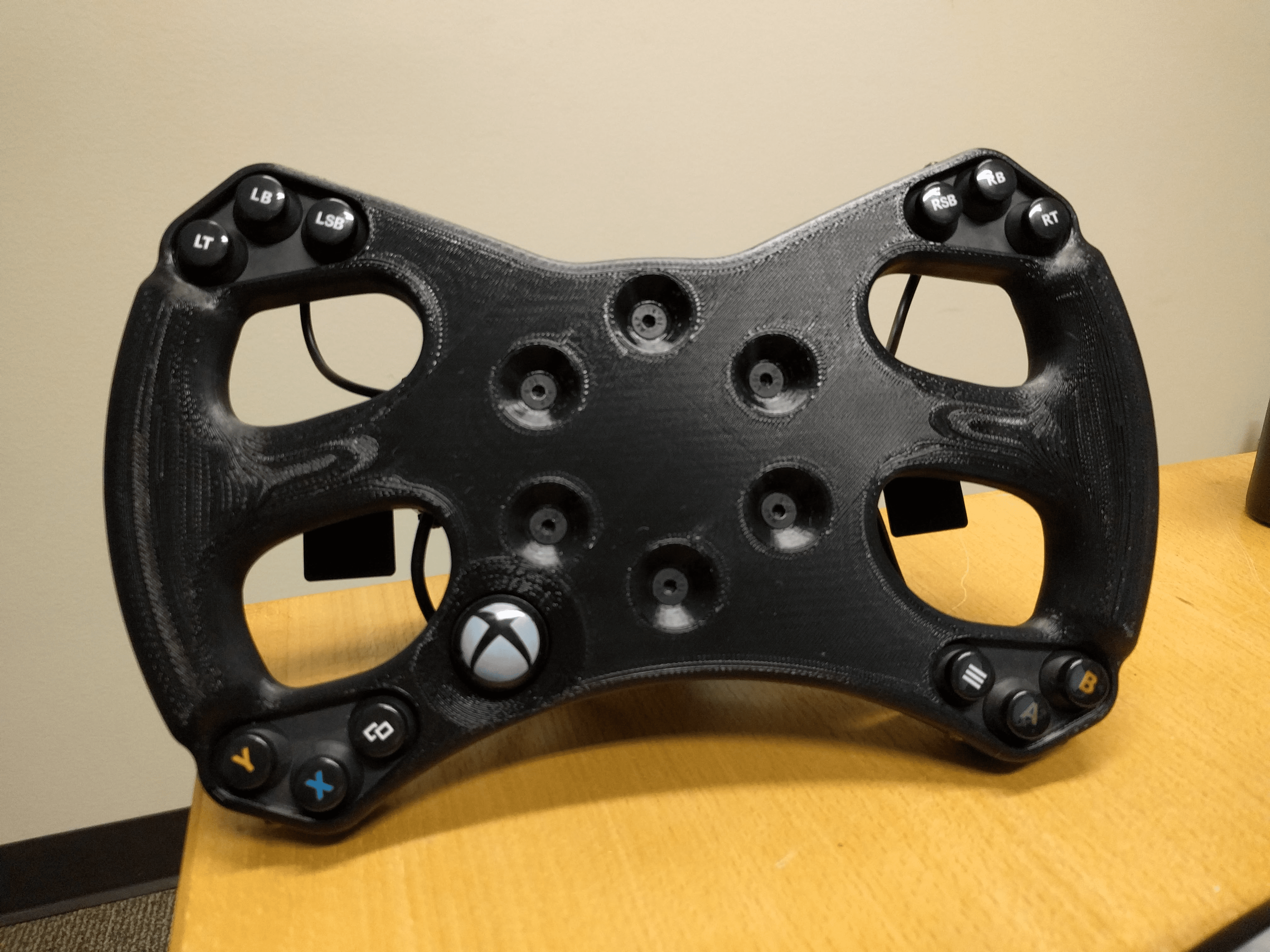 Cheers,
Alex Worsfold, CSWE
Application Engineer
Computer Aided Technology, Inc