SIMULIA for Tire Engineering: A Comprehensive Simulation Package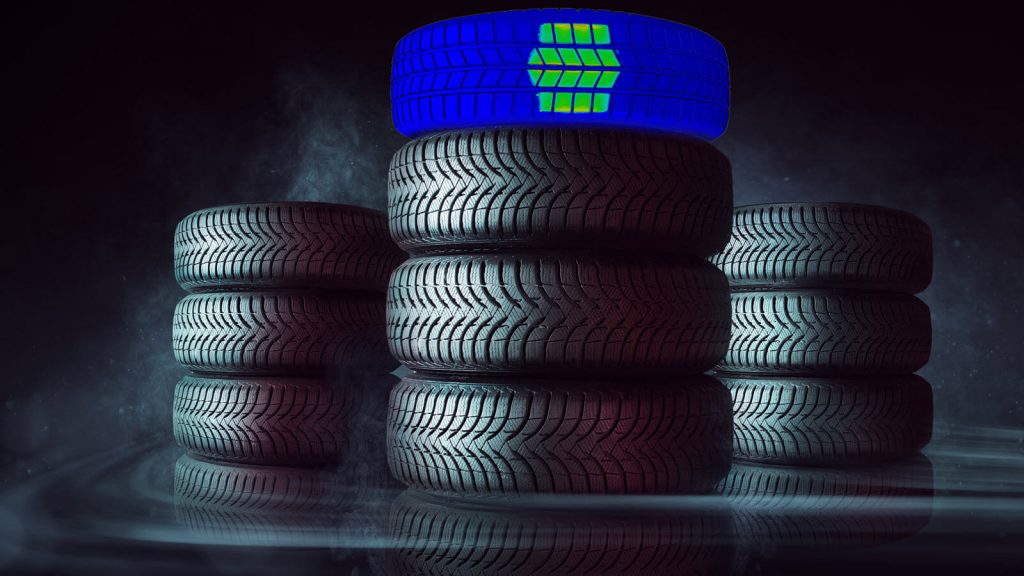 Dassault Systèmes CATIA and SIMULIA (Abaqus, XFlow, CST Studio Suite, etc.) solutions are widely used in the tire industry to optimize tire performance, reduce costs and develop innovative products. The combination of design, PLM and simulation tools on the 3DEXPERIENCE platform means these solutions are even more powerful in combination, allowing advanced design and simulation workflows integrated over the entire tire design cycle.
This improves communication between design teams, making project data and specifications easily available to all, and allows multi-attribution optimization and decision making in order to achieve the best trade-off between the magic triangle and other variables. Cumulatively, this allows more verification cycles in same amount of time with higher confidence and increases the chances of passing SAE standards without test failures, cutting both cost and time-to-market.
Here are some of the powerful simulations that Abaqus, XFlow, PowerFlow, Simpack, and CST Studio Suite can provide in a highly efficient, unified 3DEXPERIENCE environment:
Footprint, steady state rolling, braking, and cornering
Impact and burst
Hydroplaning and tire-snow interaction
Wear/erosion
Noise, vibration, and harshness
Aerodynamic drag
Vehicle dynamics
Tire sensor design
---
Whitepaper: More Detailed Overview
Read more about the tools and technology employed in this comprehensive tire engineering workflow: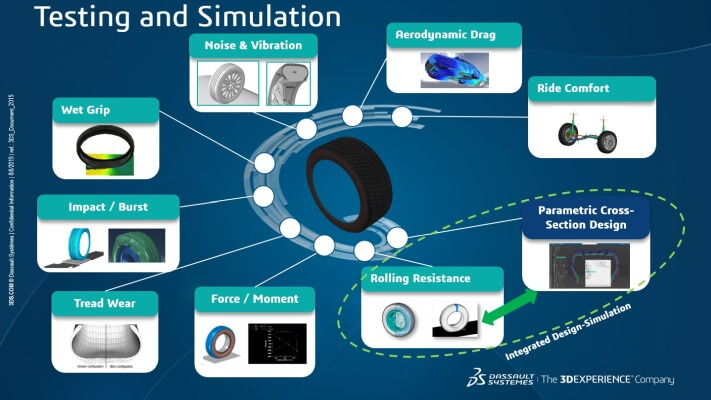 ---
Webinar: See the Simulation Possibilities in Action
Watch a 40-minute in-depth webinar on this exciting topic here:
---
Webinar: Get a Close Look at Hydroplaning Simulation with SIMULIA
This 60-minute presentation shows, in detail, hydroplaning simulation with Abaqus and XFlow multiphysics:
---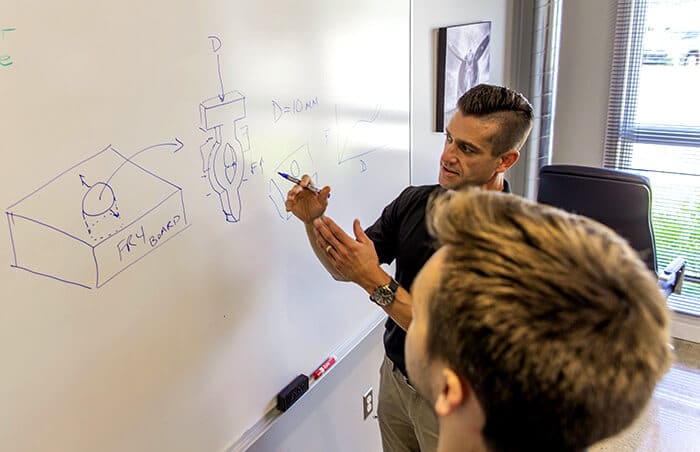 We regularly employ SIMULIA's multiphysics capabilities to produce accurate analyses, and beyond the usual structural stuff, CFD and vibration/acoustics are specialties of ours! Our engineers' talents are available to you as either your SIMULIA support team or engineering consultants. Contact us to start a conversation and learn more about our engineering services.
---