SOLIDWORKS 2016 What's New – Report manager just got an upgrade #SW2016
SOLIDWORKS Electrical has the ability to automatically generate reports in real-time based on design database queries. The data can be generated in the form of drawings, or exported to different file formats such as Excel, text files, etc. that can be accessed outside SOLIDWORKS Electrical.
The reports themselves are based on report configurations that provide layout and formatting data. SOLIDWORKS Electrical has a number of standard configurations, like Bills of Materials and is included with default setup. Creating something a little more customized or relevant meant a little bit of work on the report query. This also meant you had several reports to display different content.
With the 2016 release of the software, there is now a report filter added to the report manager allowing one report to drive content, while displaying only the data that you would normally have had to have in several reports.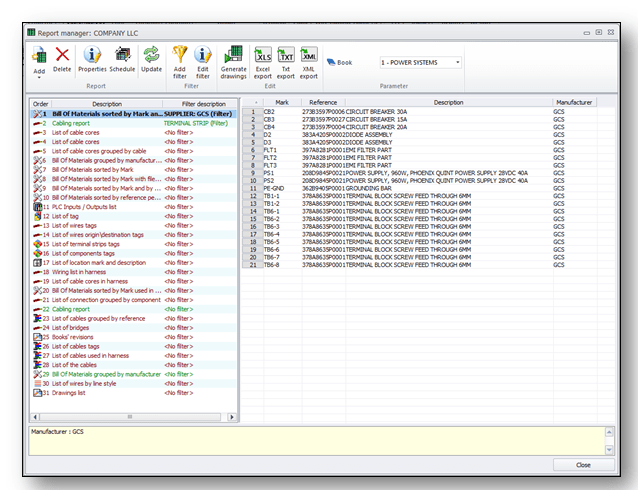 With Report filters, one common report can now be used to create several displays of very specific requirements. The report filters allow you to create complex SQL queries through variables/conditions in a much easier to use manager. Once applied, the report manager (and filter) creates a copy of the existing report in the project.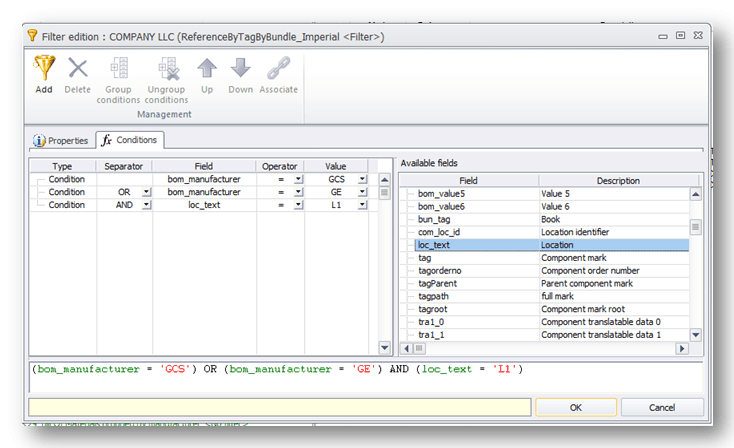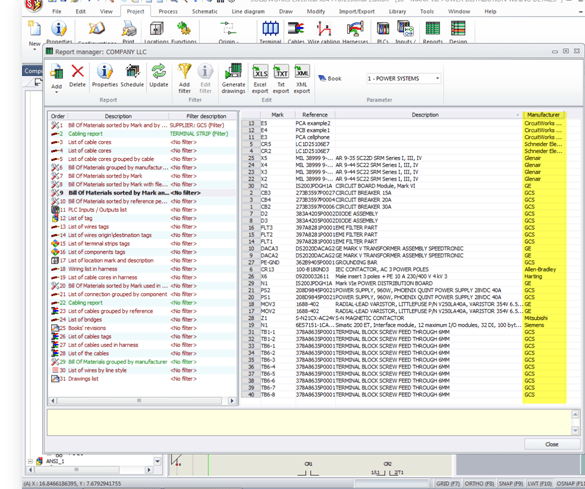 We hope this part of the What's New series gives you a better understanding of the new features and functions of SOLIDWORKS 2016. Please check back to the CATI Blog as the CATI Support Team will continue to break down many of the new items in SOLIDWORKS 2016. All of these articles will be stored in the category of "SOLIDWORKS What's New." You can also learn more about SOLIDWORKS 2016 by clicking on the image below to register for one of CATI's Design Summit's.
Enjoy!
Corey Kubichka
Electrical Product Manager