SOLIDWORKS 2017 What's New: Automatic Browsing When Inserting Components – #SW2017
Automatic Browsing When Inserting Components
New to SOLIDWORKS 2017 is Automatic Browsing when Inserting Components. Traditionally, we all know we need to browse for a component while in the Insert Component property manager if none of the components are already open in SOLIDWORKS. Unless the part is open, this would require at least 3 clicks.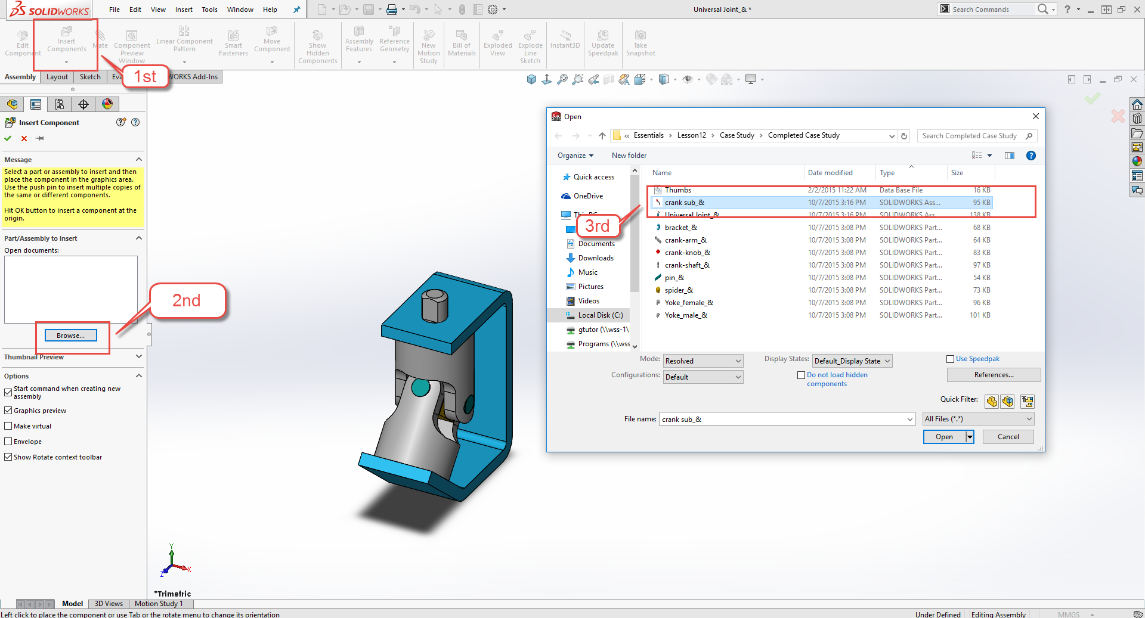 Fortunately, SOLIDWORKS added a nice update to the current methodology. When you open the Insert Component property manager in SOLIDWORKS 2017 and no other components are currently open, the open dialog box opens automatically eliminating the need to click browse. This saves you a mouse click which in turn enhances productivity.
I hope this part of the What's New series gives you a better understanding of the new features and functions of SOLIDWORKS 2017. Please check back to the CATI Blog as the CATI and MCAD Support Teams will continue to break down many of the new items in SOLIDWORKS 2017. All of these articles will be stored in the category of "SOLIDWORKS What's New." You can also learn more about SOLIDWORKS 2017 by clicking on the image below to register for one of CATI's or CATI's Design Summits.
Greg Tutor, CSWP
Application Engineer
Computer Aided Technology