SOLIDWORKS 2017 What's New: Camera Navigation in Visualize – #SW2017
Camera Navigation in Visualize
If you use SOLIDWORKS and also render with Visualize, you know that manipulating the model in the view port is slightly different than SOLIDWORKS in 2016 requiring you to use the ALT key. In SOLIDWORKS Visualize 2017, you can now set options to mimic the way SOLIDWORKS uses the camera.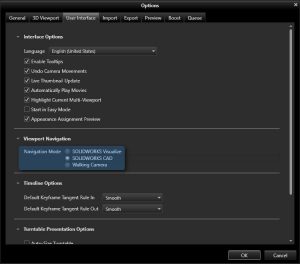 With the option set to 'SOLIDWORKS CAD', you can now navigate with the camera using the same buttons you use in SOLIDWORKS.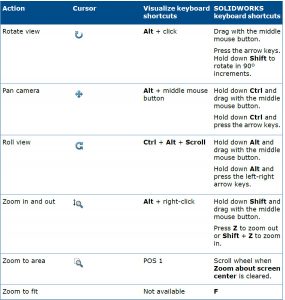 For me, this is one less thing to remember when switching between multiple applications.
I hope this part of the What's New series gives you a better understanding of the new features and functions of
SOLIDWORKS 2017
. Please check back to the
CATI Blog
as the CATI and
MCAD
Support Teams will continue to break down many of the new items in
SOLIDWORKS 2017
. All of these articles will be stored in the category of "
SOLIDWORKS What's New
." You can also learn more about SOLIDWORKS 2017 by clicking on the image below to register for one of CATI's or CATI's Design Summits.
Alex Worsfold
Application Engineer
Computer Aided Technology