SOLIDWORKS 2017 What's New: Comparing 3D PMI in MBD – #SW2017
Comparing 3D PMI in MBD
With the release of SOLIDWORKS 2017 MBD, SOLIDWORKS brings new enhancements to your workflow for Product manufacturing information (PMI). In previous releases, there were no easy ways of dealing with document modifications and as we all know……. revisions are inevitable!
But now you can rest easy because SOLIDWORKS has introduced 3D PMI COMPARE to SOLIDWORKS MBD. This useful yet powerful little tool allows you to compare your revised part to your original part and then generate a report with the modifications. Additionally, as an added benefit the compare tool creates a visual color comparison of the modified and unique data to incorporate into your report.
Let's take a closer look……….
Here we have a simple Bracket with our PMI data incorporated and it's the original part used in a 3D PDF.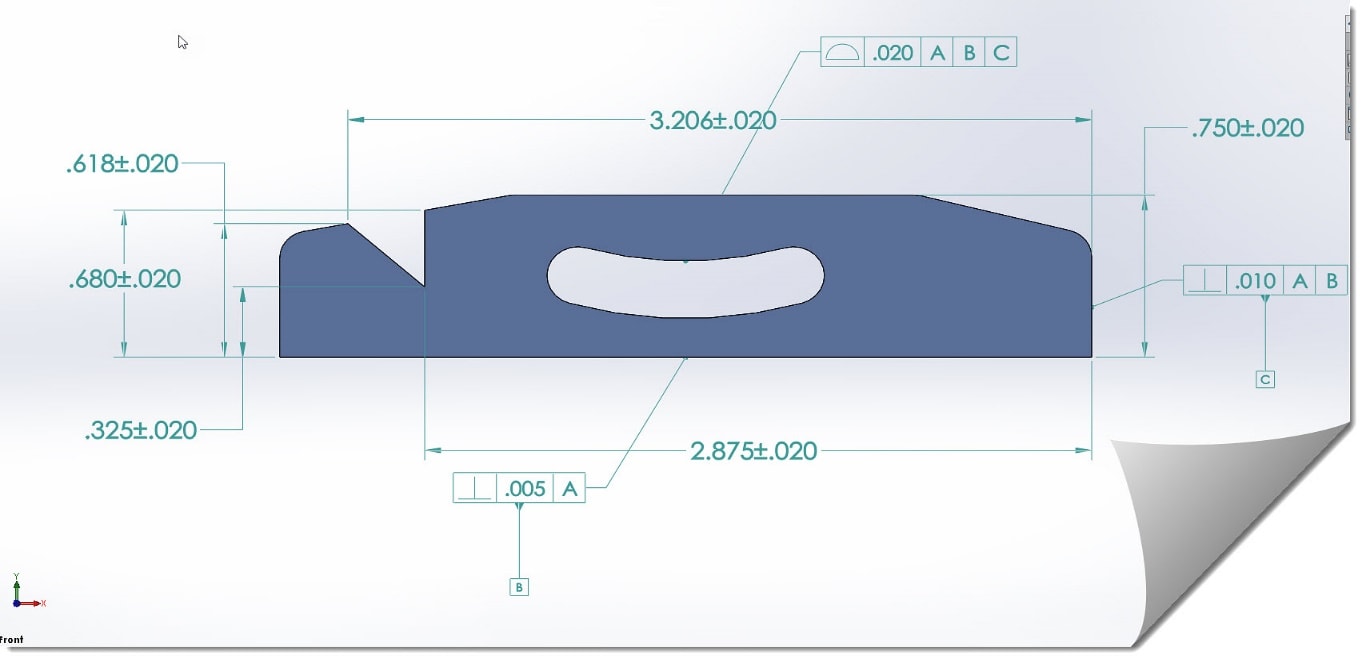 Now there were modifications made and a new revision was created.
So Let's Compare…..
In order to do so, you need to open the original part with the PMI data and then scroll over to the 3D PMI Compare button under the SOLIDWORKS MBD tab.

From here, you select the files for your referenced part and your modified part that you wish to compare on the options tab that pops up.
Then hit Run Comparison.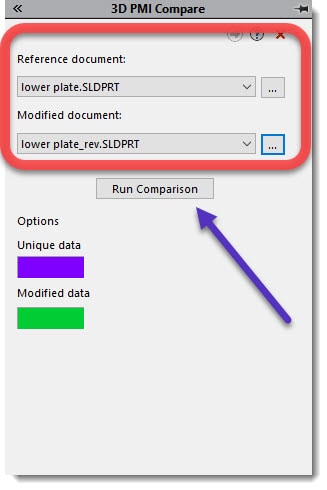 Your unique data and modified data will be listed on your option tab and a color comparison will depict the changes. Furthermore, if you hit that good old "3.5-inch floppy disc icon" i.e. save button you will now have an HTML generated report of your changes.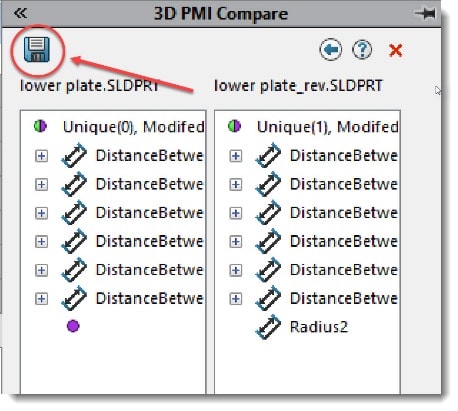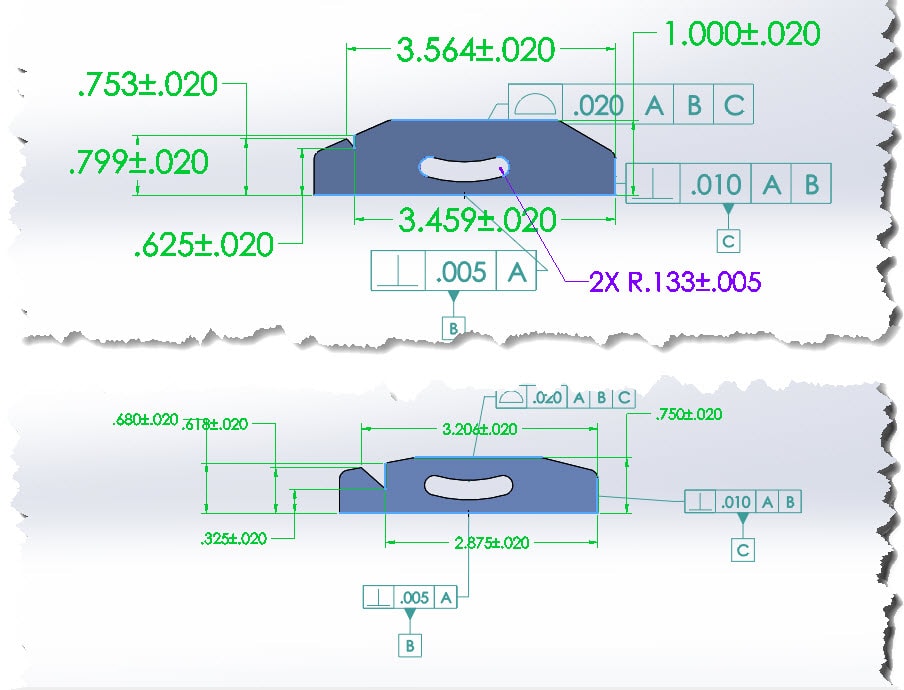 I hope this part of the What's New series gives you a better understanding of the new features and functions of SOLIDWORKS 2017. Please check back to the CATI Blog as the CATI and MCAD Support Teams will continue to break down many of the new items in SOLIDWORKS 2017. All of these articles will be stored in the category of "SOLIDWORKS What's New." You can also learn more about SOLIDWORKS 2017 by clicking on the image below to register for one of CATI's or CATI's Design Summits.
Thanks for reading and remember:
The engineer's first problem in any design situation is to discover what the problem really is.
Bob Renella
Application Engineer
Computer Aided Technology