SOLIDWORKS 2017 What's New: Distance Mates to Cylindrical Components – #SW2017
Distance Mates to Cylindrical Components
New to SOLIDWORKS 2017 there is a new way to add a distance mate between two cylindrical components. These new options appear when you add a distance mate between a cylindrical face and an axis, edge, line, vertex, or point.
Prior to SOLIDWORKS 2017 the distance was applied at the minimum distance between the cylinders with no other options.
Now we can place four different types; center to center, minimum distance, maximum distance, custom distance.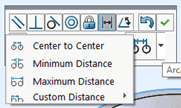 Center to Center:
Applies the distance between both cylindrical axes.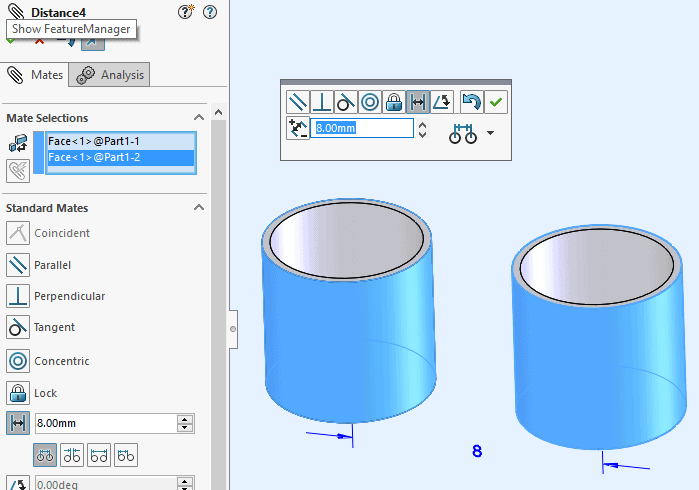 Minimum Distance:
Applies the distance to where the cylinders are at their closest point to each other.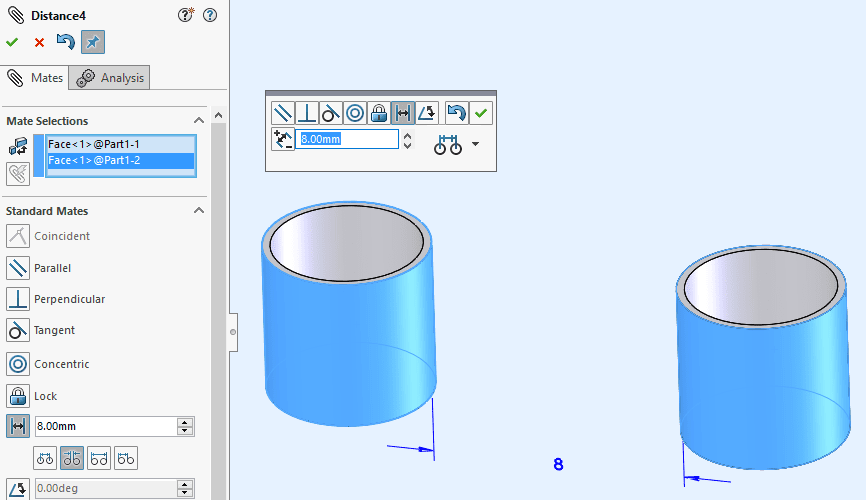 Maximum Distance:
Applies the distance where the cylinders are farthest away from each other. However, the distance option is not available if the distance is less than the sum of the radii of both cylinders.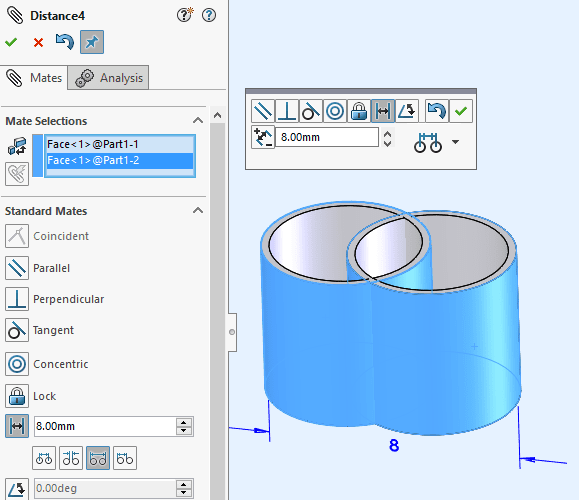 Custom Distance:
Applies the distance to any combination of conditions you select. You can choose from center, minimum, or maximum condition.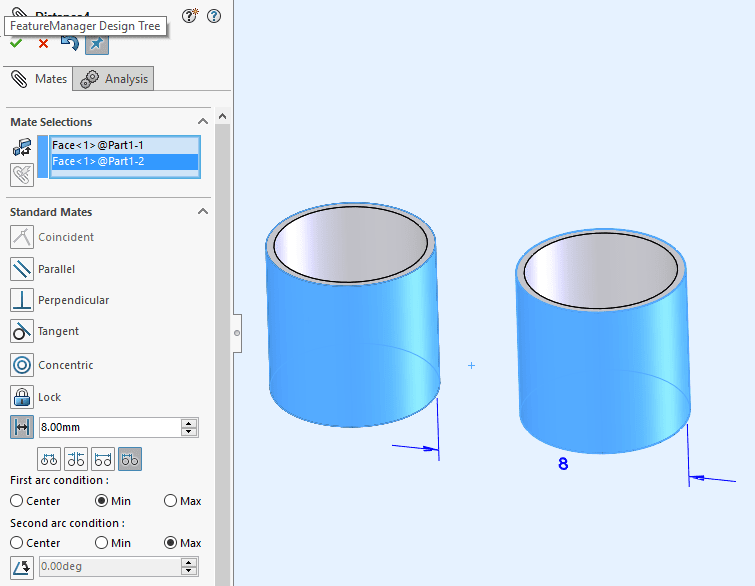 I hope this part of the What's New series gives you a better understanding of the new features and functions of SOLIDWORKS 2017. Please check back to the CATI Blog as the CATI and MCAD Support Teams will continue to break down many of the new items in SOLIDWORKS 2017. All of these articles will be stored in the category of "SOLIDWORKS What's New." You can also learn more about SOLIDWORKS 2017 by clicking on the image below to register for one of CATI's or CATI's Design Summits.
Courtney Roemer
Application Engineer
Computer Aided Technology