SOLIDWORKS 2017 What's New: Dynamic Reference Visualization – #SW2017
Dynamic Reference Visualization
Among the new enhancements in SOLIDWORKS 2017 is an update to the Parent and Child Dynamic Referencing Arrows in the Feature Manager Design Tree.
Below you can see an example of the Dynamic Reference Arrows in 2016 and the new design in SOLIDWORKS 2017: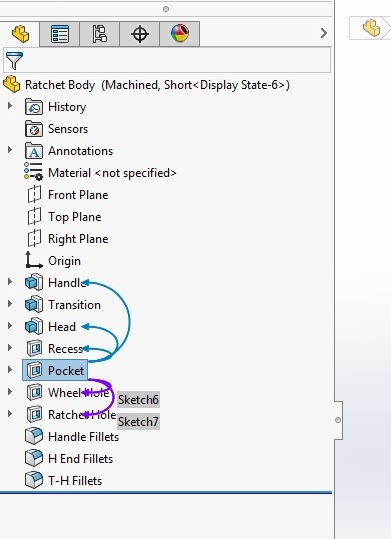 SOLIDWORKS 2016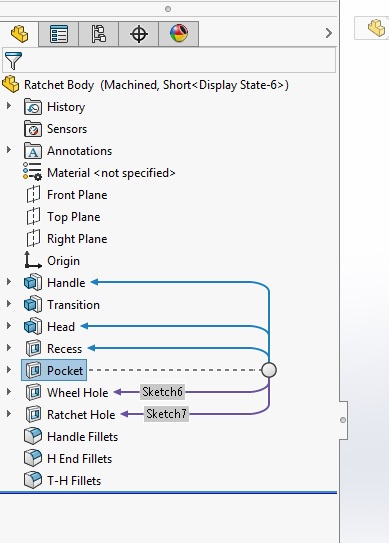 SOLIDWORKS 2017
With the enhancement in SOLIDWORKS 2017, the Dynamic Reference arrows are now spaced in such a way that there is no overlap of information giving you a much clearer snapshot of your Feature Manager Design Tree. The circle is aligned to your current feature so you no longer lose track of which features contain a Parent or Child relationship.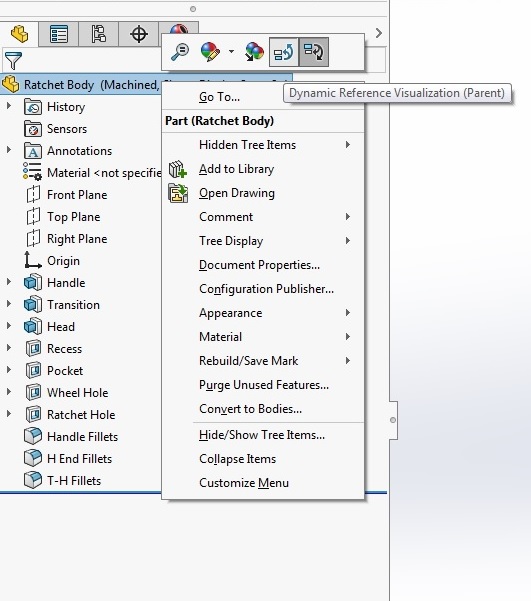 Don't forget you can individually toggle Parent or Child Arrows separately by Right-Clicking the Model Name at the top of the tree and toggling Dynamic Reference Visualization (Parent) or Dynamic Reference Visualization (Child). You can also find the commands located in View > User Interface.
I hope this part of the What's New series gives you a better understanding of the new features and functions of SOLIDWORKS 2017. Please check back to the CATI Blog as the CATI and MCAD Support Teams will continue to break down many of the new items in SOLIDWORKS 2017. All of these articles will be stored in the category of "SOLIDWORKS What's New." You can also learn more about SOLIDWORKS 2017 by clicking on the image below to register for one of CATI's or CATI's Design Summits.
Jordan Puentes, CSWP
Application Engineer
Computer Aided Technology