SOLIDWORKS 2017 What's New: eDrawings Professional – #SW2017
eDrawings Professional
There are 2 enhancements in SOLIDWORKS 2017 eDrawings Professional and 1 enhancements in the free version of eDrawings.
(NOTE: eDrawings Professional is available in SOLIDWORKS Professional and SOLIDWORKS Premium.)
In eDrawings 2017 Professional, there is a new Read Only options available when opening files. You can set an option to always open files in e Drawings as read-only.
In Tools > Options, on the General tab, select Open files read-only.
When selected, this option also selects the Open as read-only option in the Open dialog box. Clearing the option in the Open dialog box does not affect the option in the Options dialog box.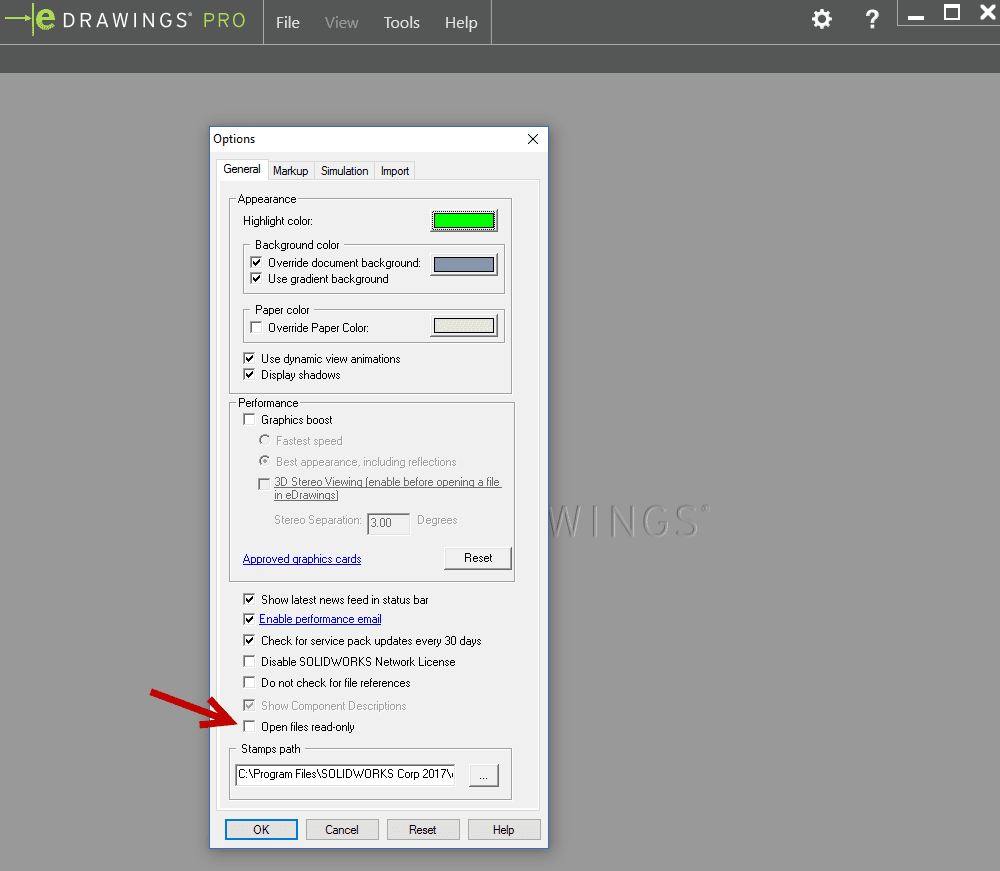 5 additional file types were added to eDrawings 2017 Professional through the File > Open dialog window.
Additional file types you can open in eDrawings include:
STEP AP242
IGES
CATIA V5
Autodesk Inventor
3DXML
Go to File > Open and expand the File Type drop down arrow.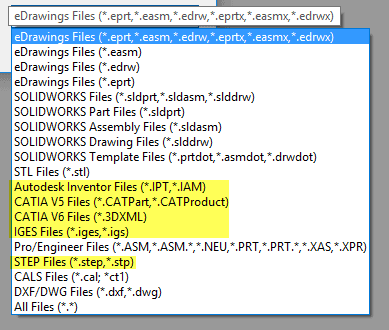 The free version of eDrawings now supports password-protected files. Previously this functionality was limited to eDrawings Professional.
When you publish an eDrawings file from your CAD application, you can assign a password to protect the eDrawings file.
Go to File > Save As > Save as type and select eDrawings (*edrw, *eprt or *easm).

This dialog box will appear and you can set a password for the file.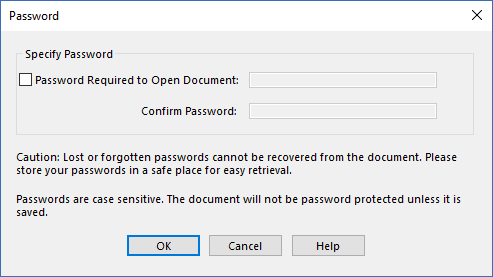 When sharing files, don't forget to include the password!
I hope this part of the What's New series gives you a better understanding of the new features and functions of SOLIDWORKS 2017. Please check back to the CATI Blog as the CATI and MCAD Support Teams will continue to break down many of the new items in SOLIDWORKS 2017. All of these articles will be stored in the category of "SOLIDWORKS What's New." You can also learn more about SOLIDWORKS 2017 by clicking on the image below to register for one of CATI's or CATI's Design Summits.
Thanks for reading!
Judy Marlo. CSWP
Application Engineer
Computer Aided Technology