SOLIDWORKS 2017 What's New: Enhancements to Segment Tool – #SW2017
Enhancements to Segment Tool
With SOLIDWORKS 2017, the Segment tool is not just for arcs and circles anymore!
Now you can use the Segment Tool to create equal length segments in a spline, parabola, ellipse, partial ellipse and conics.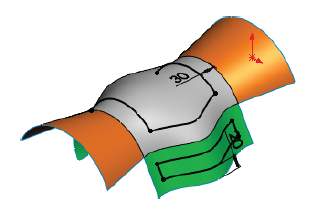 Here's the "Rules of the Road" when using the enhanced Segment tool:
Equidistance relations are created in a single Segment operation.
If you delete the equidistant relation after creating a single Segment operation, the equidistant relation is replaced by a coincident relation.
We hope this part of the What's New series gives you a better understanding of the new features and functions of SOLIDWORKS 2017. Please check back to the CATI Blog as the CATI and MCAD Support Teams will continue to break down many of the new items in SOLIDWORKS 2017. All of these articles will be stored in the category of "SOLIDWORKS What's New." You can also learn more about SOLIDWORKS 2017 by clicking on the image below to register for one of CATI's or CATI's Design Summit's.
Don Glaske
Sr. Application Engineer
Computer Aided Technology