SOLIDWORKS 2017 What's New: Extrude from Any Size Planar Face – #SW2017
Extrude from Any Size Planar Face
Were you one of those kids who could NOT color inside the lines? You didn't want to play it safe. You were a risk taker! Now as an engineer, didn't it frustrate you that your CAD software forced you to stay inside the lines? Like how in SOLIDWORKS 2016, when you wanted to create an Extrude feature using From > Surface/Face/Plane, the sketch had to be fully contained within the boundaries of the non-planar surface or face? If it did not, the feature would fail to be created. FAIL!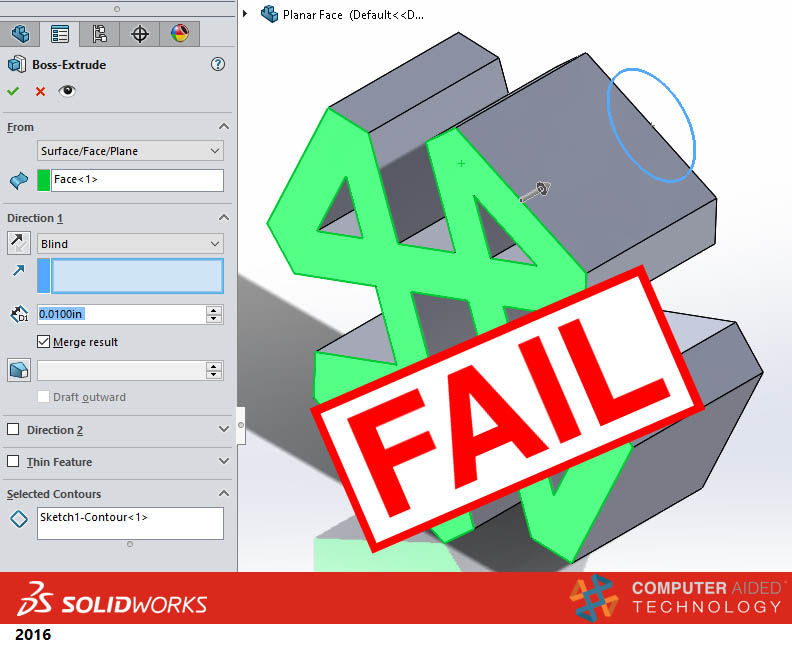 Well, SOLIDWORKS has listened to all you rebellious kids at heart. You can now color outside the lines! In SOLIDWORKS 2017, your sketch has been freed from its restraints. Sketch away! Go ahead and create a sketch of any size. Draw outside of the lines. I dare you! SOLIDWORKS 2017 will handle it like a pro and create that feature just the way you want it.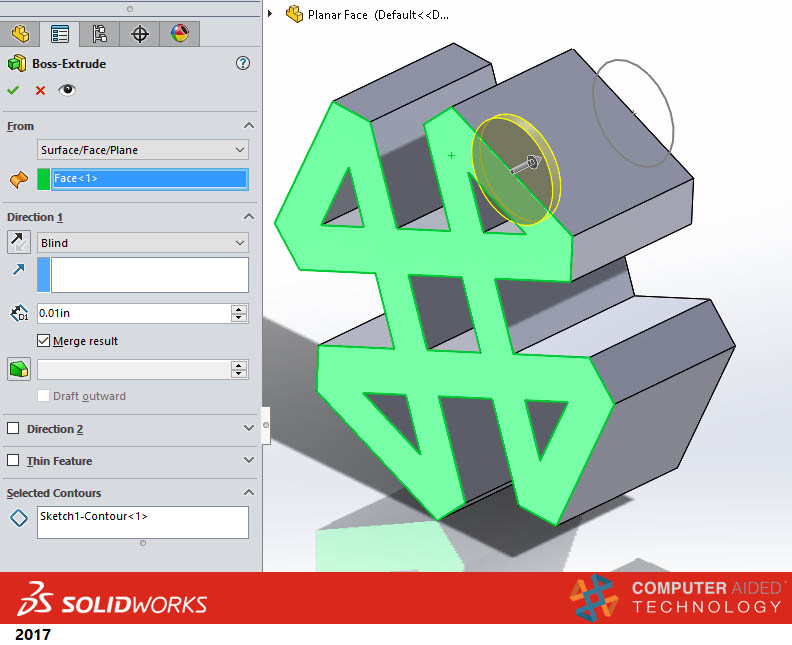 SOLIDWORKS 2017 lets you create boss, cut, and surface extrudes from any size surface, face, or plane. This same functionality is also available for Extruded Cut and Extruded Surface. No more Unable to create this extruded feature due to geometric condition messages for you. Of course, the surface or face must be planar. But it is not limited to just parts. Try out an assembly document using Insert > Assembly Feature > Cut > Extrude. Have fun "kids" with SOLIDWORKS 2017.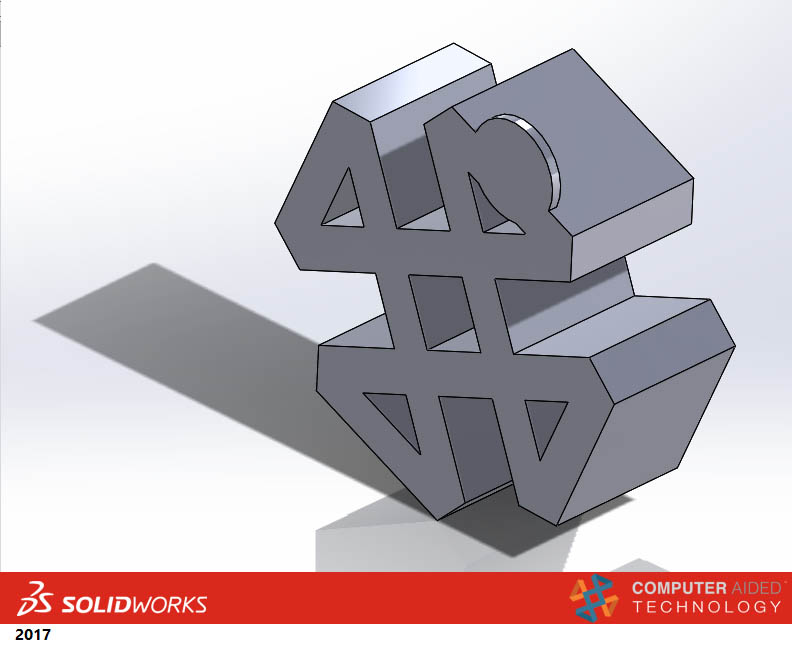 I hope this part of the What's New series gives you a better understanding of the new features and functions of SOLIDWORKS 2017. Please check back to the CATI Blog as the CATI and MCAD Support Teams will continue to break down many of the new items in SOLIDWORKS 2017. All of these articles will be stored in the category of "SOLIDWORKS What's New." You can also learn more about SOLIDWORKS 2017 by clicking on the image below to register for one of CATI's or CATI's Design Summits.
Neil Bucalo, CSWP, CSWS-MD
Computer Aided Technology
Computer Aided Technology