SOLIDWORKS 2017 What's New: Feature Manager Design Tree Comment Enhancements – #SW2017
Feature Manager Design Tree Comment Enhancements
Among the many new enhancements coming to SOLIDWORKS 2017 are quite a few improvements to the ability to add Comments to your models throughout your product design lifecycle.
You are able to add Comments to all of the following Nodes in the Feature Manager Design Tree:
Mates (All Types)
Mate Folder or Mate Group
Folders
Sensors
Material
Annotation Views
Blocks
Solid Bodies Folder
Surface Bodies Folder
Sheet Metal Nodes
Mate References
To add a Comment to any of these Nodes, Right-Click the desired Node in the Feature Tree and select Comment > Add Comment.
You can also add a Standalone Comment that is not attached to any Node by Right-Clicking the Comment Folder in the Feature Manager Design Tree and selecting Add Comment. All existing comments will appear in the Comments Folder with either a Comment Icon or the Icon of the associated Node. You can also view all comments in your Model by selecting View All Comments.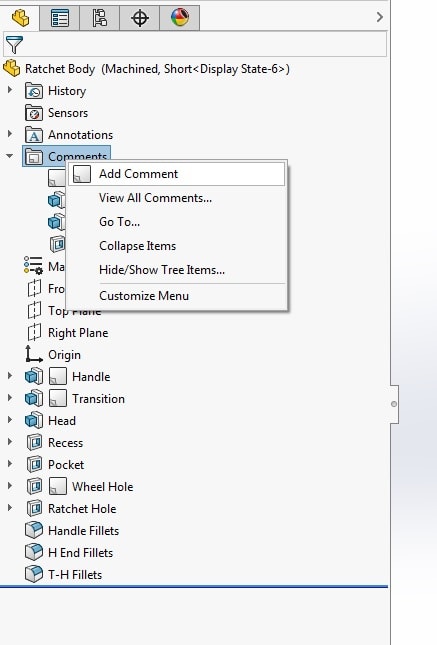 The new UI design also provides Comment Indicators, which places a Comment Icon next to any Nodes that contain a Comment and can be toggled on and off by Right Clicking the Model Name at the Top Node of the Feature Tree and selecting Tree Display > Show Comment Indicator.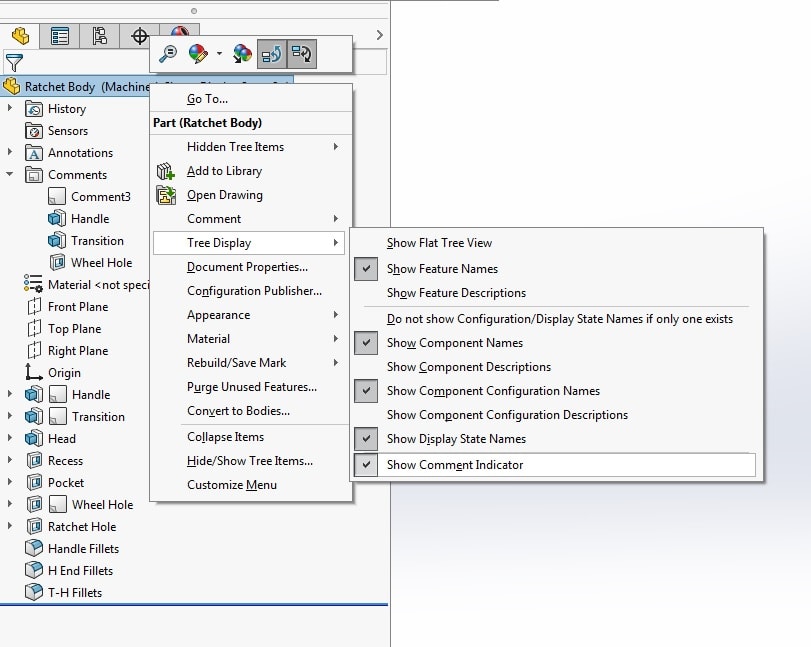 If you want to edit any existing Comment. Right-Click a Node in the Feature Tree with an associated Comment and select Comment > Edit Comment. Timestamps are now automatically added by default to any new Comments and you now have the ability to Insert Screenshot and Insert Image to your comments.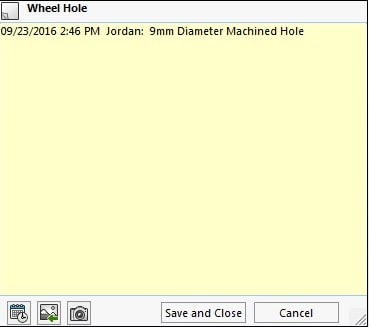 Add Timestamp:

Adds a timestamp to your current Comment.
Insert image:

Lets you browse for an image and adds it in the Comment with a preview.
Insert Screenshot:

Adds an image of the graphics area in the Comment with a preview.
You also now have the ability to edit comments directly in the Property Manager by toggling the ability in the Options menu. In Tools > Options > System Options > Collaboration, in the dialog box, select Show Comments in PropertyManager.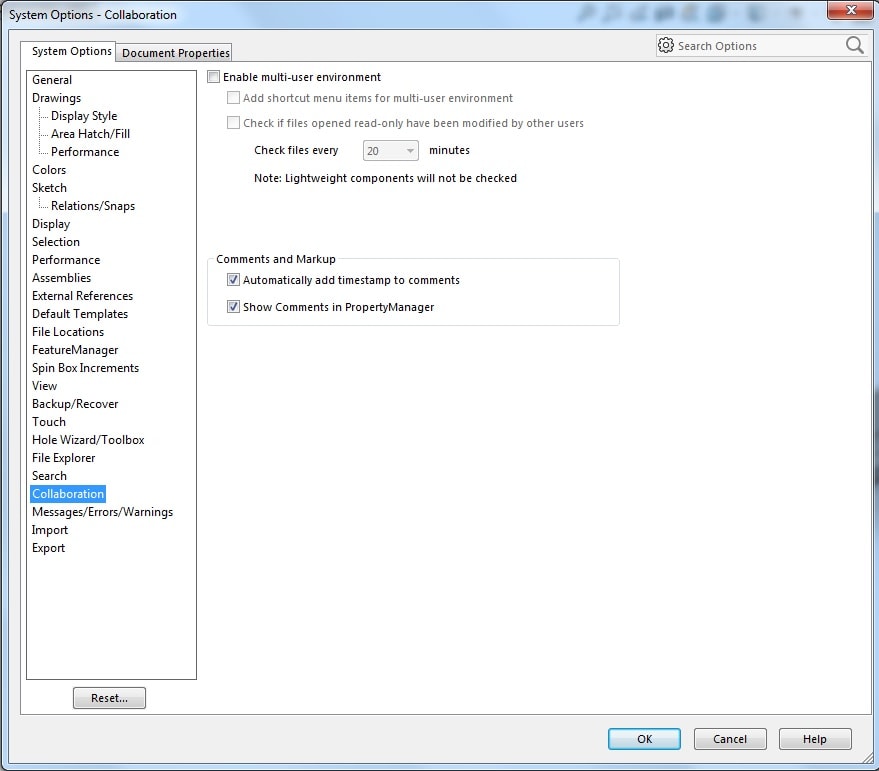 Once you enable the ability to Show Comments in PropertyManager, select a Feature that has a Comment attached to it and select Edit Feature.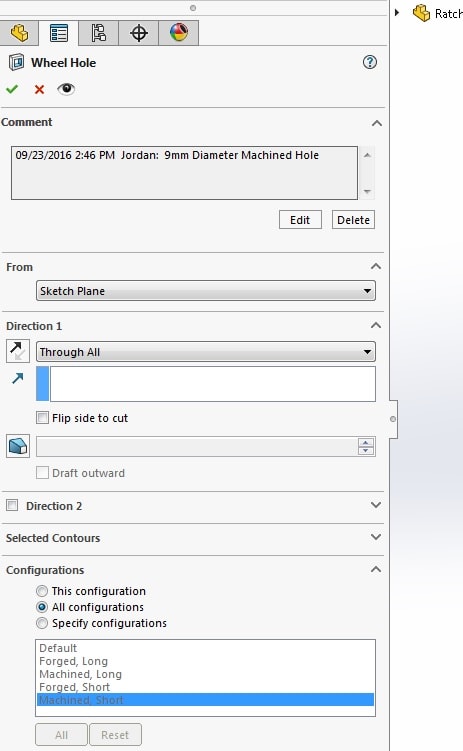 You can now edit the Comment directly from the Property Manager by selecting Edit under the Comment section.
I hope this part of the What's New series gives you a better understanding of the new features and functions of SOLIDWORKS 2017. Please check back to the CATI Blog as the CATI and MCAD Support Teams will continue to break down many of the new items in SOLIDWORKS 2017. All of these articles will be stored in the category of "SOLIDWORKS What's New." You can also learn more about SOLIDWORKS 2017 by clicking on the image below to register for one of CATI's or CATI's Design Summits.
Jordan Puentes, CSWP
Application Engineer
Computer Aided Technology