SOLIDWORKS 2017 What's New: Group Component Instances – #SW2017
Group Component Instances
If you're anything like me, and you've used SOLIDWORKS to perform bottom-up assembly modeling. You added your parts in one at a time and created the mate relations, like you're building a chain or a wall.
When you finally look back at the Feature Manager Design Tree, you notice that multiple instances of your components and fasteners are spread throughout the tree. This can make it difficult to find components when the tree gets very long, as it will with large assemblies.
New for SOLIDWORKS 2017 is an option for the Feature Manager design tree that will allow you place the same components with the same configuration into a folder like structure which can effectively condense the tree and make it easier to find components.
It is called "Group Component Instances" and it is accessed by right-clicking the top-level assembly, then selecting "Tree Display" and finally "Group Component Instances".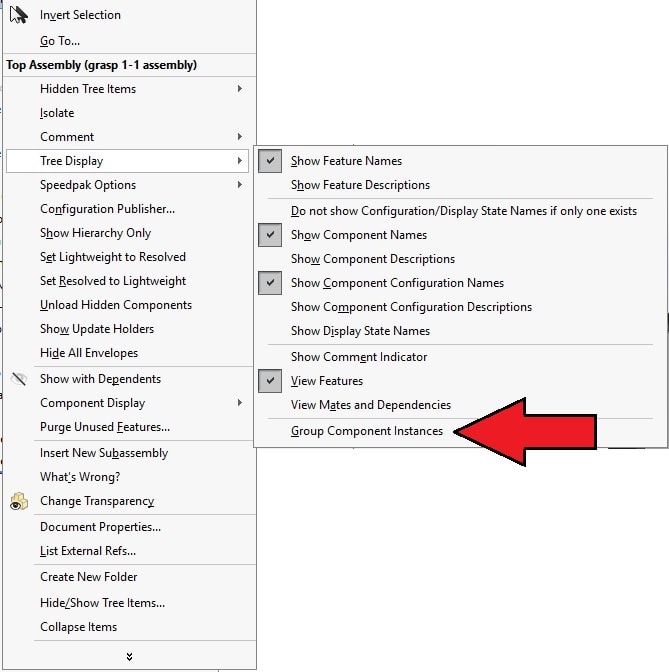 It will take a tree that looks like this:

and make it look like this: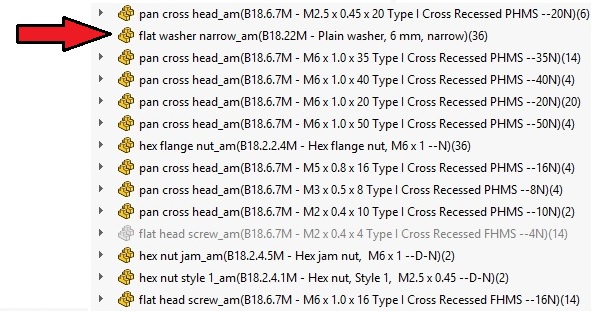 See how the component icons have changed to represent the grouping?
I hope this part of the What's New series gives you a better understanding of the new features and functions of SOLIDWORKS 2017. Please check back to the CATI Blog as the CATI and MCAD Support Teams will continue to break down many of the new items in SOLIDWORKS 2017. All of these articles will be stored in the category of "SOLIDWORKS What's New." You can also learn more about SOLIDWORKS 2017 by clicking on the image below to register for one of CATI's or CATI's Design Summits.
Dennis Barnes
CATI Applications Engineer
Computer Aided Technology