SOLIDWORKS 2017 What's New: Mesh Import – #SW2017
Mesh Import
With every version of SOLIDWORKS, they bring more value for your dollar. This was one I feel has been a long time coming to Core SOLIDWORKS. The ability to import mesh files has always been there as STL format, but you needed Scan to 3D (Which is now in SOLIDWORKS Professional another value) to get others like OBJ, and PLY. With SOLIDWORKS 2017 you now have the options of open STL, OBJ, OFF, PLY, 3mf, and WRL with core SOLIDWORKS.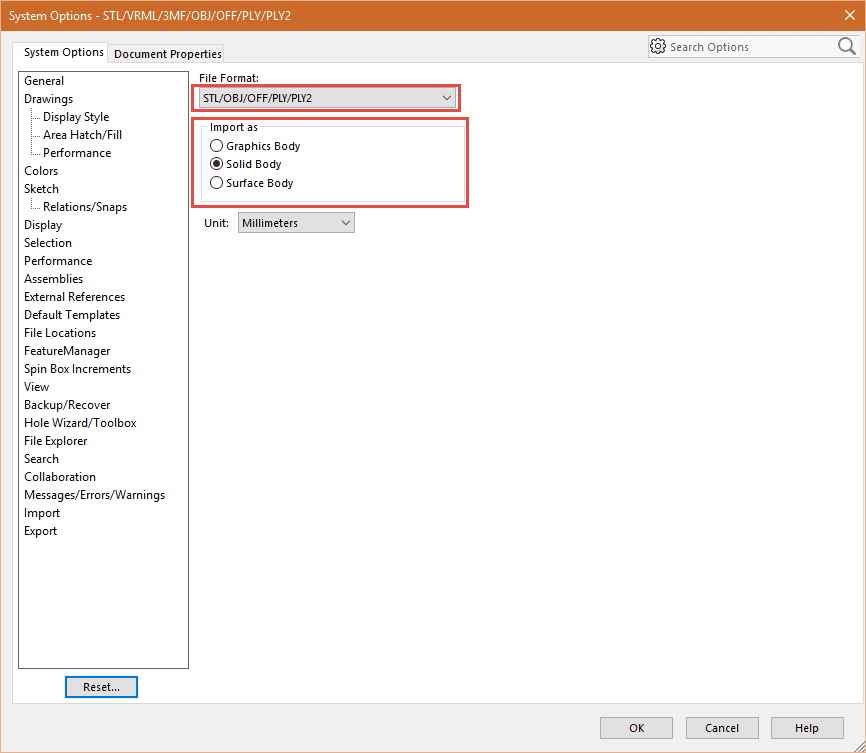 To import mesh files:
1. Click Open (Standard toolbar) or File > Open.
2. In the dialog box, in Files of type, select Mesh Files (*.stl,
*.obj;*.off;*.ply;*.ply2).
You can also import *.3mf and *.wrl file formats as graphics body, solid body, and
surface body in SOLIDWORKS.
3. Browse to a file to open.
4. Click Options.
5. In the dialog box, set Import as to one of the following and click OK.
• Graphic Body
• Solid Body
• Surface Body
6. Click Open.
The file is imported.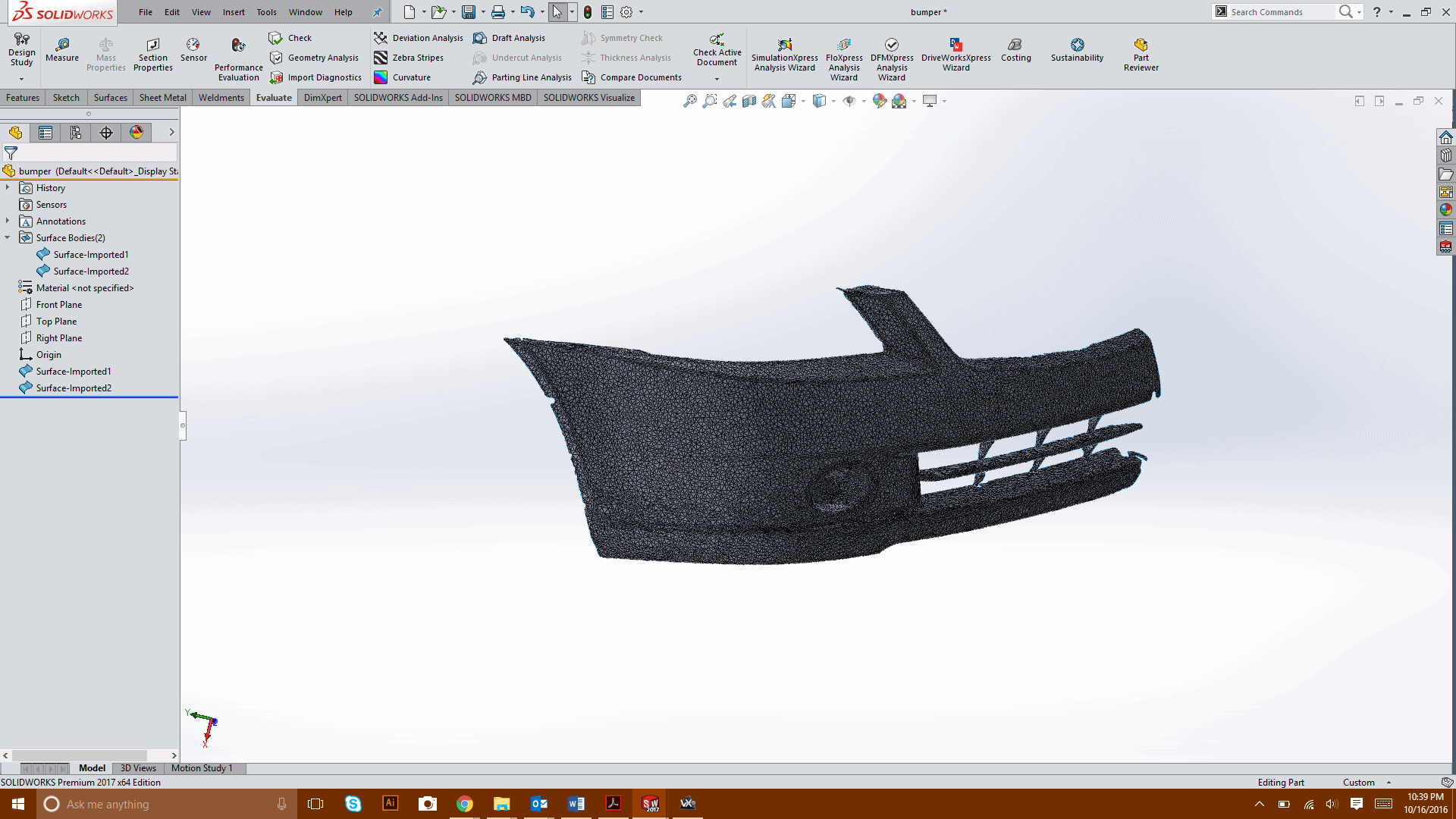 We hope this part of the What's New series gives you a better understanding of the new features and functions of SOLIDWORKS 2017. Please check back to the CATI Blog as the CATI and MCAD Support Teams will continue to break down many of the new items in SOLIDWORKS 2017. All of these articles will be stored in the category of "SOLIDWORKS What's New." You can also learn more about SOLIDWORKS 2017 by clicking on the image below to register for one of CATI's or CATI's Design Summit's.
Bob McGaughey
Technical Services Manager
Computer Aided Technology