SOLIDWORKS 2017 What's New: Reference Tree Display Enhancements – #SW2017
Reference Tree Display Enhancements
Have you moved multiple files at once through PDM workflow and found it to be a bit confusing and cumbersome trying to figure out just which part may be parent to what? Especially if several parts share the same parent, but not necessarily in the same assembly? Well in SOLIDWORKS PDM 2017, the reference tree in the dialogue box while performing Get, Set Revision, Do Transition (Change state), Copy Tree, and Move Tree has had a facelift.

The improvement will show sub-parent relations (with the upward arrow, and in blue below), which also shows items that share similar parents: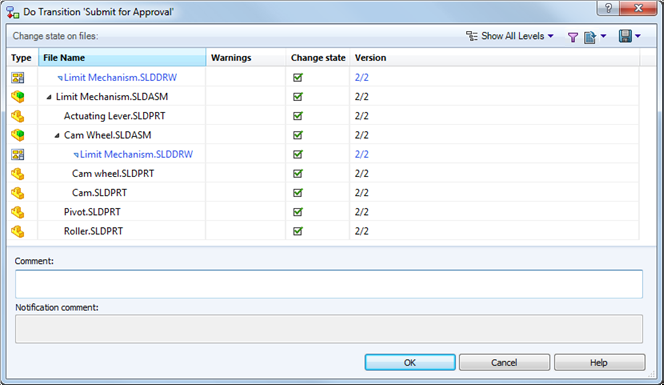 As opposed to the older SOLIDWORKS Reference Tree, which could be rather confusing with multiple check boxes: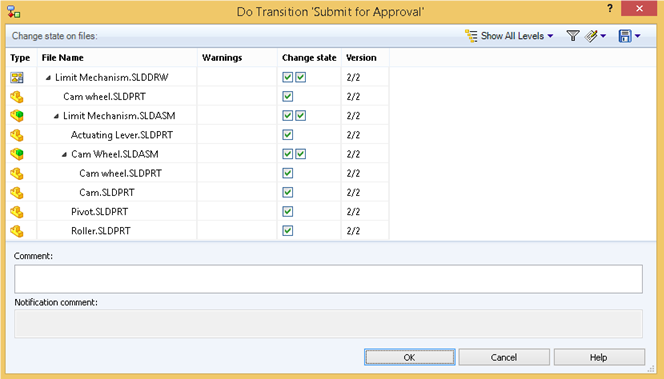 The purpose of these reference tree enhancements is to make it more clear which files are parents and sub-parents of each line item.
I hope this part of the What's New series gives you a better understanding of the new features and functions of SOLIDWORKS 2017. Please check back to the CATI Blog as the CATI and MCAD Support Teams will continue to break down many of the new items in SOLIDWORKS 2017. All of these articles will be stored in the category of "SOLIDWORKS What's New." You can also learn more about SOLIDWORKS 2017 by clicking on the image below to register for one of CATI's or CATI's Design Summits.
Charley McGowan
InFlow Support Team
Computer Aided Technology