SOLIDWORKS 2017 What's New: Running FeatureWorks on Imported Parts After Adding References – #SW2017
Running FeatureWorks on Imported Parts After Adding References
In previous versions of SOLIDWORKS, running FeatureWorks on an imported part that was used in a drawing or assembly would cause those references to be lost. You'd have dangling dimensions and missing mate references to repair. How are things different in SOLIDWORKS 2017?
In the following example, we have an assembly created from imported parts. You'll see that each component is fully mated within the assembly.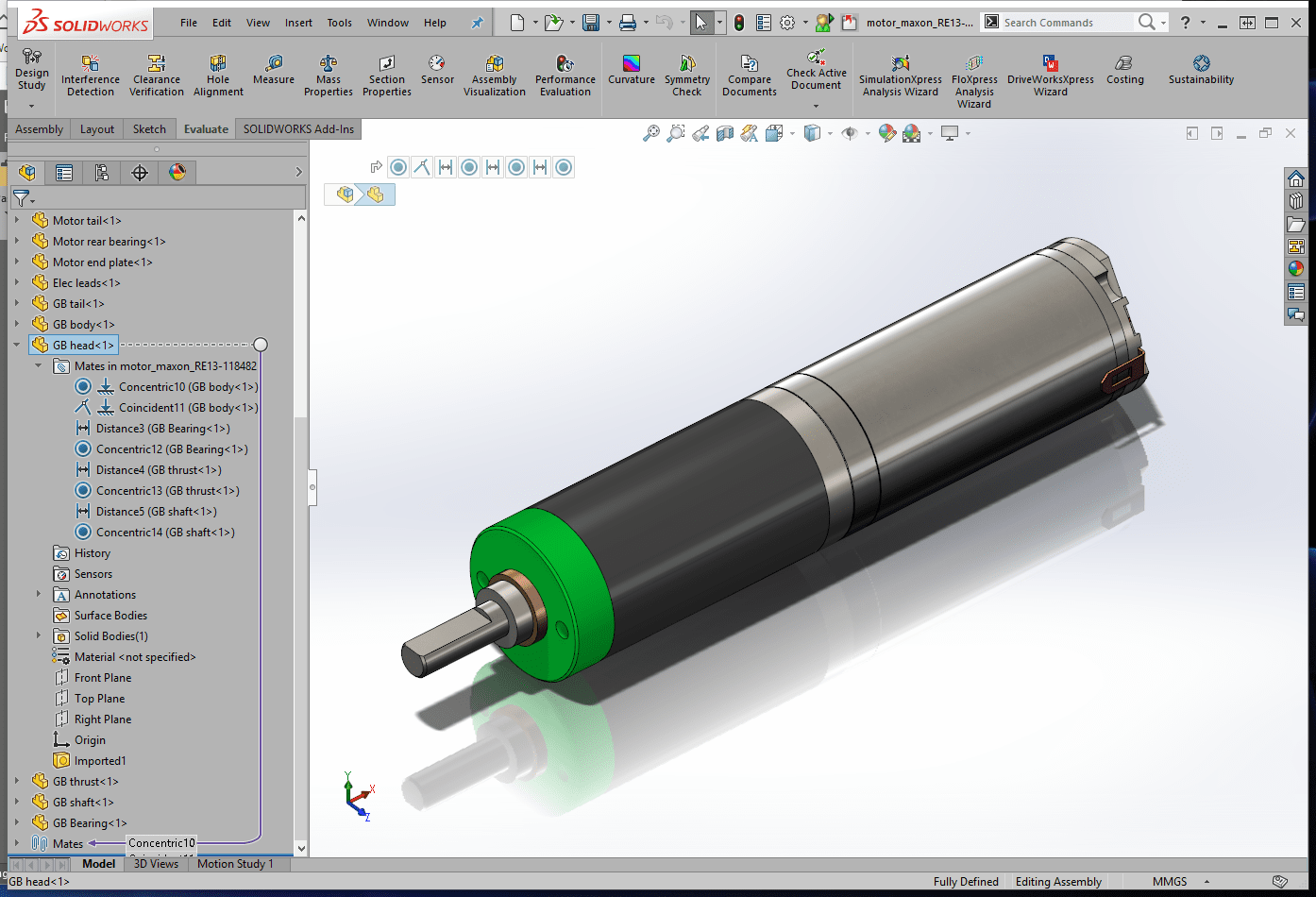 We've now determined that we need to make modifications to the end component highlighted in green. We'll use FeatureWorks in place of recreating the part from scratch.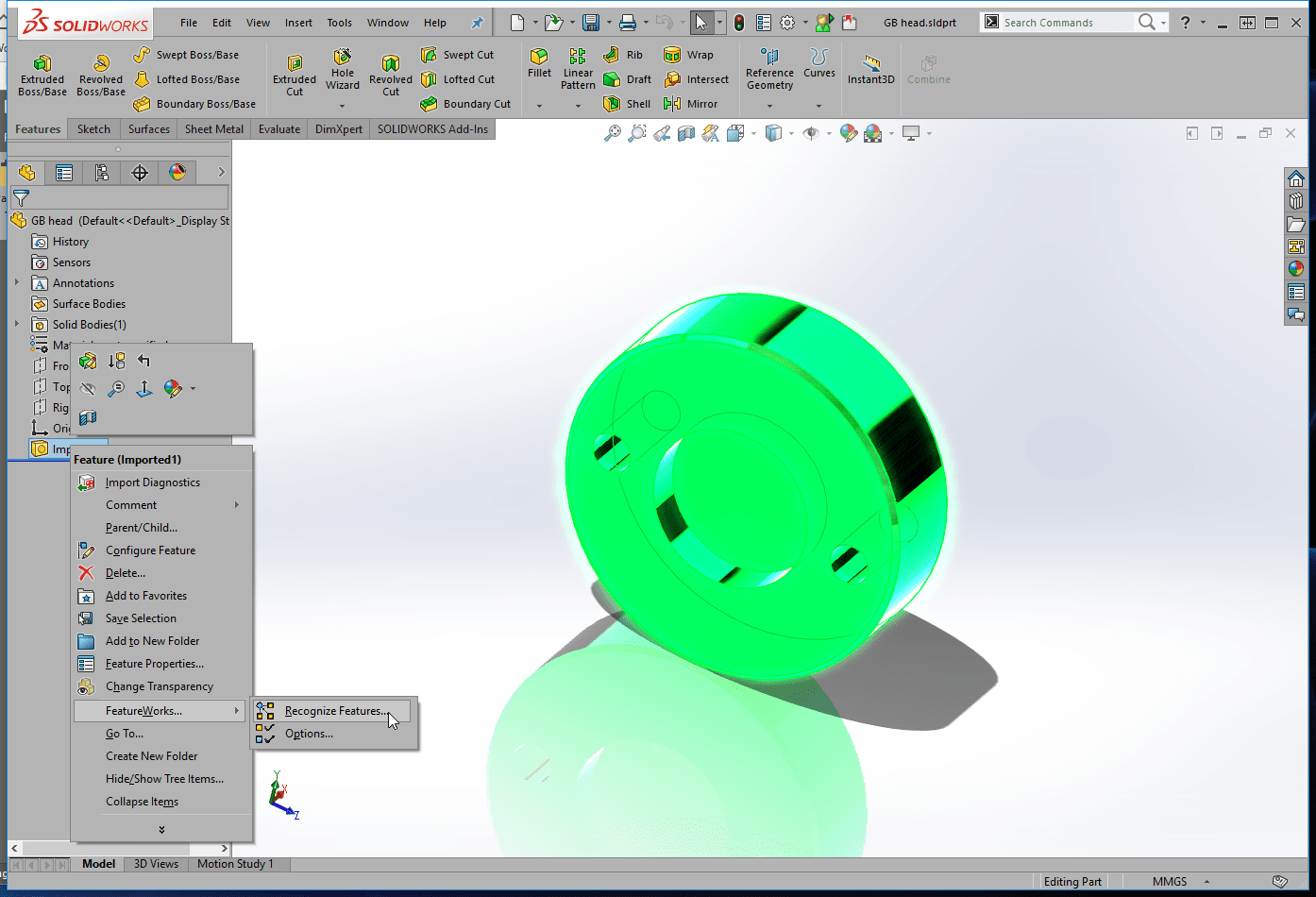 The result is a fully featured SOLIDWORKS part that we can modify as we see fit.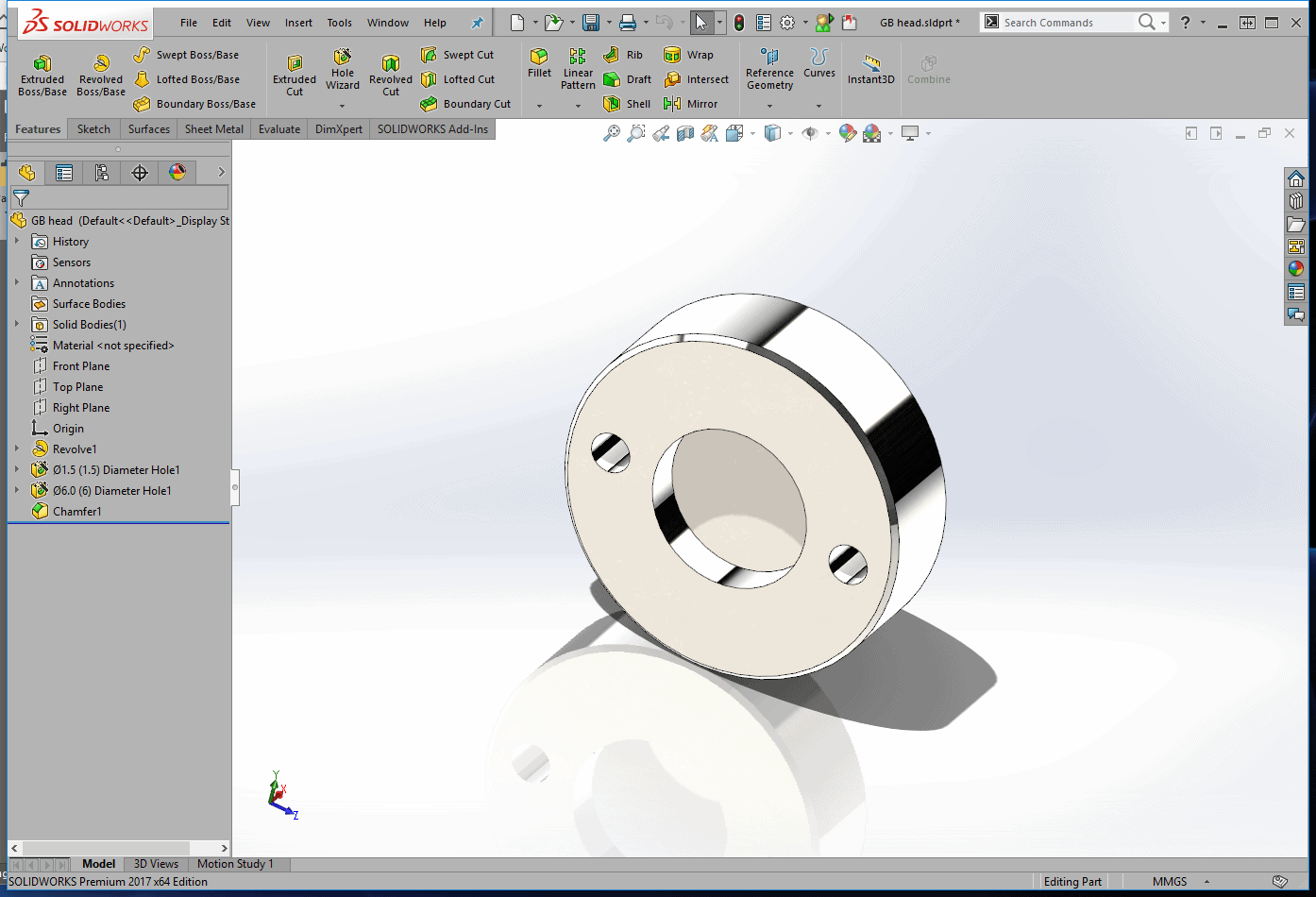 Up to this point, everything is the same as all previous versions of SOLIDWORKS. Things are very different when we switch back to the assembly and see the results. SOLIDWORKS 2017 maintains all the references to the previous imported part geometries and applies them to the new fully featured part.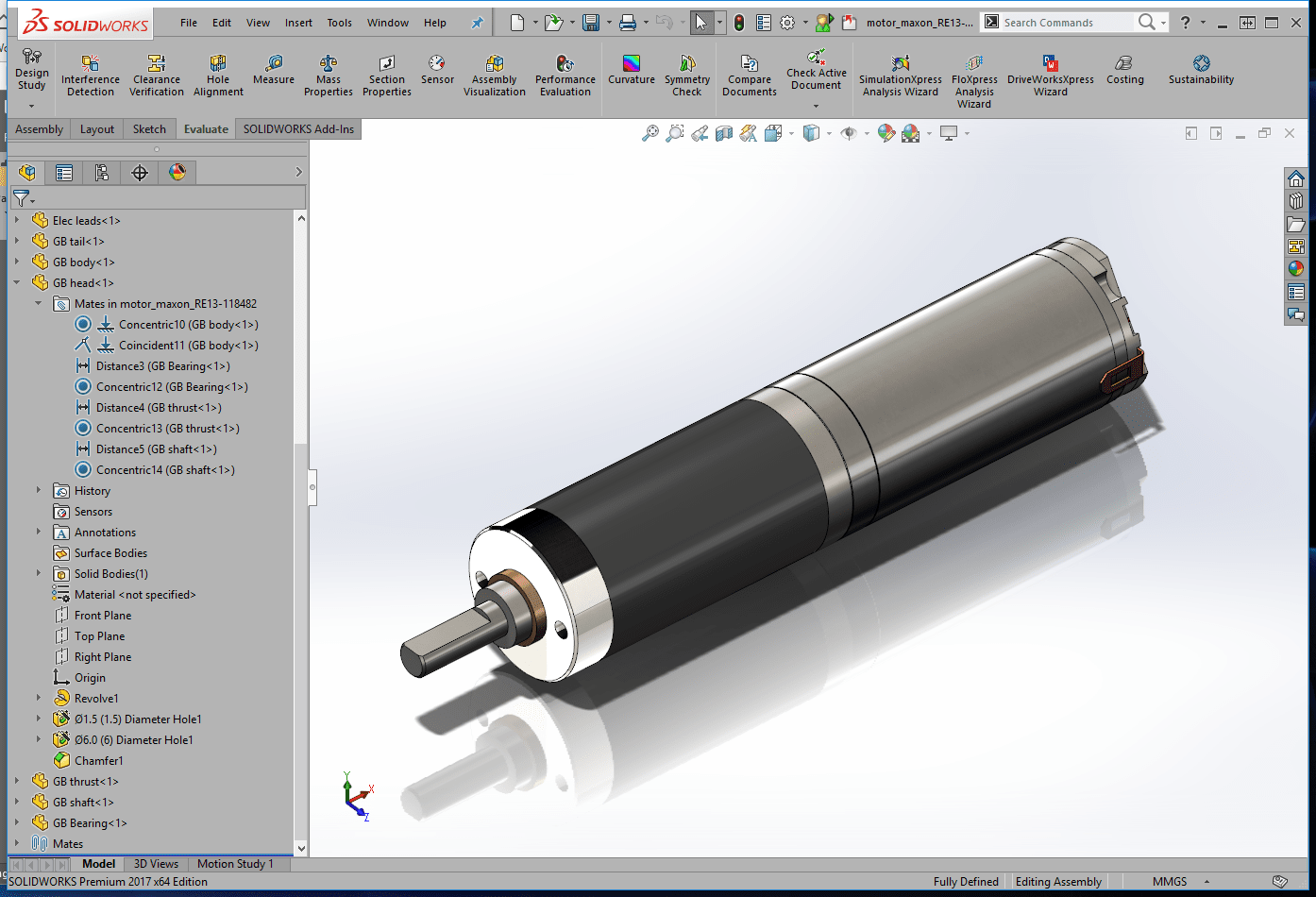 Notice all the mates are intact, including the mate names and nothing has been lost. This is a huge time saver as all the mates would have missing references in previous versions of SOLIDWORKS. We'd now be in mate repair mode. This updating doesn't only apply to assembly mates, here's the complete list:
Drawing views
Drawing annotations
Drawing dimensions
Part downstream features
Part annotations
Part smart dimensions
Part views and annotation views
Assembly mates
Assembly features
Part, face, body, and component colors and visual properties
I hope this part of the What's New series gives you a better understanding of the new features and functions of SOLIDWORKS 2017. Please check back to the CATI Blog as the CATI and MCAD Support Teams will continue to break down many of the new items in SOLIDWORKS 2017. All of these articles will be stored in the category of "SOLIDWORKS What's New." You can also learn more about SOLIDWORKS 2017 by clicking on the image below to register for one of CATI's or CATI's Design Summits.
Kris Dubuque
Field Services Technical Manager
Computer Aided Technology