SOLIDWORKS 2017 What's New: Searching for Externally Referenced Documents – #SW2017
Searching for Externally Referenced Documents
In previous versions of SOLIDWORKS, searching for externally referenced documents has been an option for finding component files inside assemblies and drawings. These locations are set in Options/System Options/ File Locations by setting "Show folders for:" to "Referenced Document." We can choose to search these locations by selecting "Search file locations for external references" under Options/System Options/External References.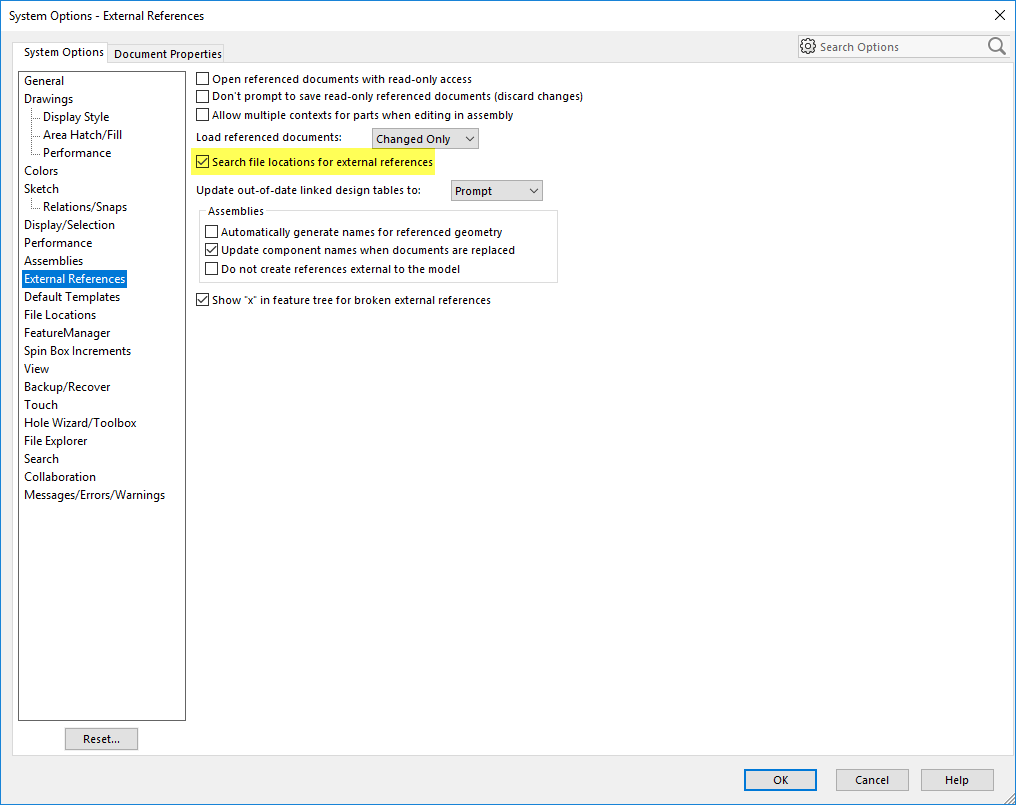 Using this can be useful for when files are spread out over various file locations, especially when files are used for many projects. However, keeping it turned on can be a double-edged sword as it can affect opens, rotations, modeling, rebuilding, switching sheets, saves, closes. Read REFERENCE FILE LOCATIONS (MSWP#3) for more information.
With SOLIDWORKS 2017, we have even more options on how we can search for referenced documents. We can choose to include subfolders within the selected Referenced Documents folders by selecting "Include sub-folders." We can also block SOLIDWORKS from searching open folders and folders where items have been recently saved by selecting "Exclude active folders and recent save locations."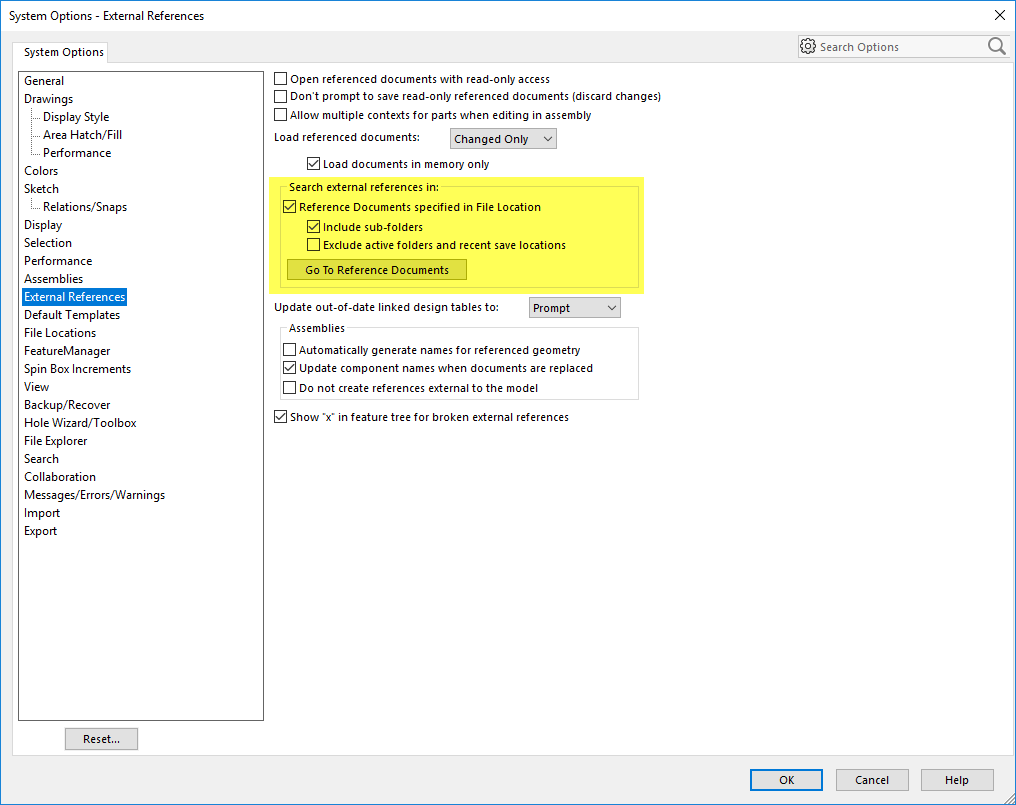 Both of these options can greatly speed up time spent performing the operations mentioned above. There is also now a shortcut the "Reference Documents" location to add and remove locations from the File Locations in Options.
I hope this part of the What's New series gives you a better understanding of the new features and functions of SOLIDWORKS 2017. Please check back to the CATI Blog as the CATI and MCAD Support Teams will continue to break down many of the new items in SOLIDWORKS 2017. All of these articles will be stored in the category of "SOLIDWORKS What's New." You can also learn more about SOLIDWORKS 2017 by clicking on the image below to register for one of CATI's or CATI's Design Summits.
Chad Whitbeck
CATI Applications Engineer
Computer Aided Technology