SOLIDWORKS 2017 What's New: Shaded Sketch Contours – #SW2017
Shaded Sketch Contours
In this article we will be talking about a handy new option in SOLIDWORKS 2017 called Shaded Sketch Contours. It is common for SOLIDWORKS users to sometimes unintentionally leave small gaps between endpoints when creating sketched profiles. If a gap is small enough, it can easily go undetected.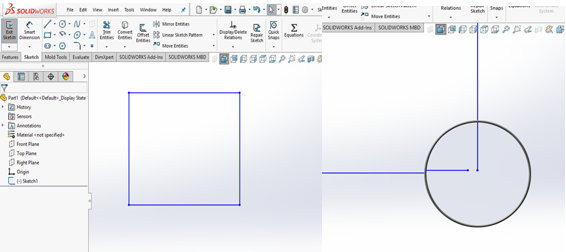 If you tried to extrude this profile, you might get a rebuild error such as: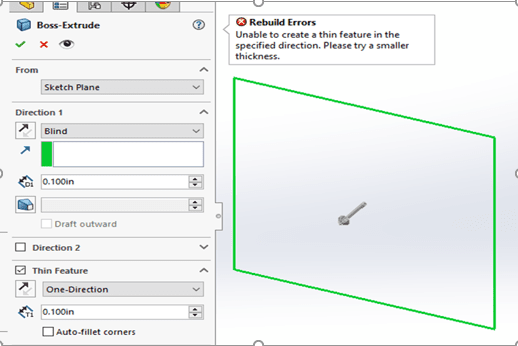 A user wouldn't know there was even a problem until they reached the extrusion command.
In SOLIDWORKS 2017 a new time-saving setting call Shaded Sketch Contours has been introduced which makes any closed contour, shaded. This is great feedback for users as they can immediately know the status of a sketch. The setting can be found in: Tools > Sketch Settings > Shaded Sketch Contours. Note that it is a default setting in SOLIDWORKS 2017 that can only be used in sketch mode.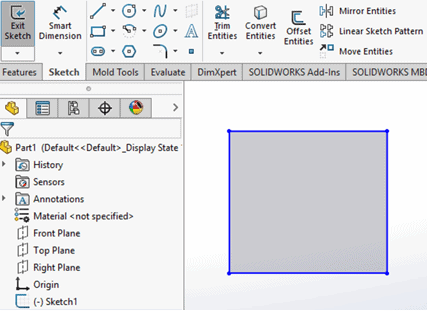 Notice that subsequent sketches within the initial sketch are displayed in darker shades to distinguish one from another.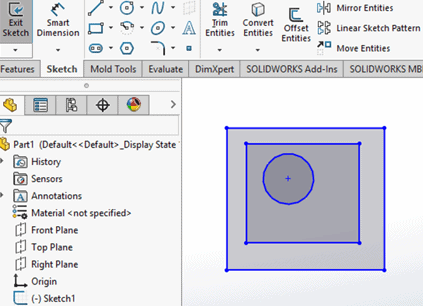 The Shaded Sketch Contours setting lets you:
• Drag the shaded area
• Apply relations to entities
• Make blocks of the shaded sketch selections with the Make Block tool on the shortcut menu
• Use the Extruded Boss/Base tool on the context toolbar by right-clicking the shaded sketch
• Use shaded contours as input for the Mirror Entities and Offset Entities tools
Another aspect to SOLIDWORKS 2017 Shaded Sketch Contours is the ease in selecting contours for extrusion. By holding down the alt-key and hovering over the sketch, the user can quickly choose a contour/s and then open the extrude command with a shortcut icon appearing next to the sketch.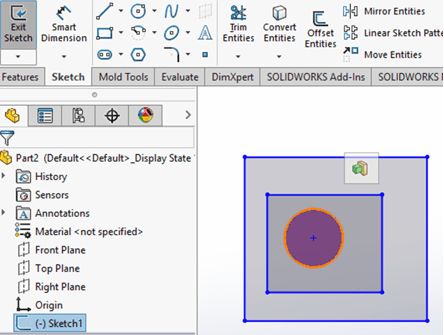 Keep in mind it is not possible to select sketches within the boundaries of other sketches using the selection box. The way around this is to drag the selection box from outside the outermost sketch.

Simply hold down the ctrl-key to deselect items if more than one are highlighted during the selection process.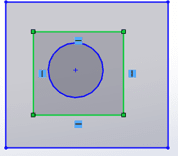 Experiment with Shaded Sketch Contours and see what works for you. Chances are, with minimal practice, you'll find this setting saves time in your model designs.
We hope this part of the What's New series gives you a better understanding of the new features and functions of SOLIDWORKS 2017. Please check back to the CATI Blog as the CATI and MCAD Support Teams will continue to break down many of the new items in SOLIDWORKS 2017. All of these articles will be stored in the category of "SOLIDWORKS What's New." You can also learn more about SOLIDWORKS 2017 by clicking on the image below to register for one of CATI's or CATI's Design Summit's.
James Carlin
Application/Support Engineer
Computer Aided Technology