SOLIDWORKS 2017 What's New: Sheet Metal Options - #SW2017
Sheet Metal Options
In previous SOLIDWORKS versions, there were no Sheet Metal Bodies options.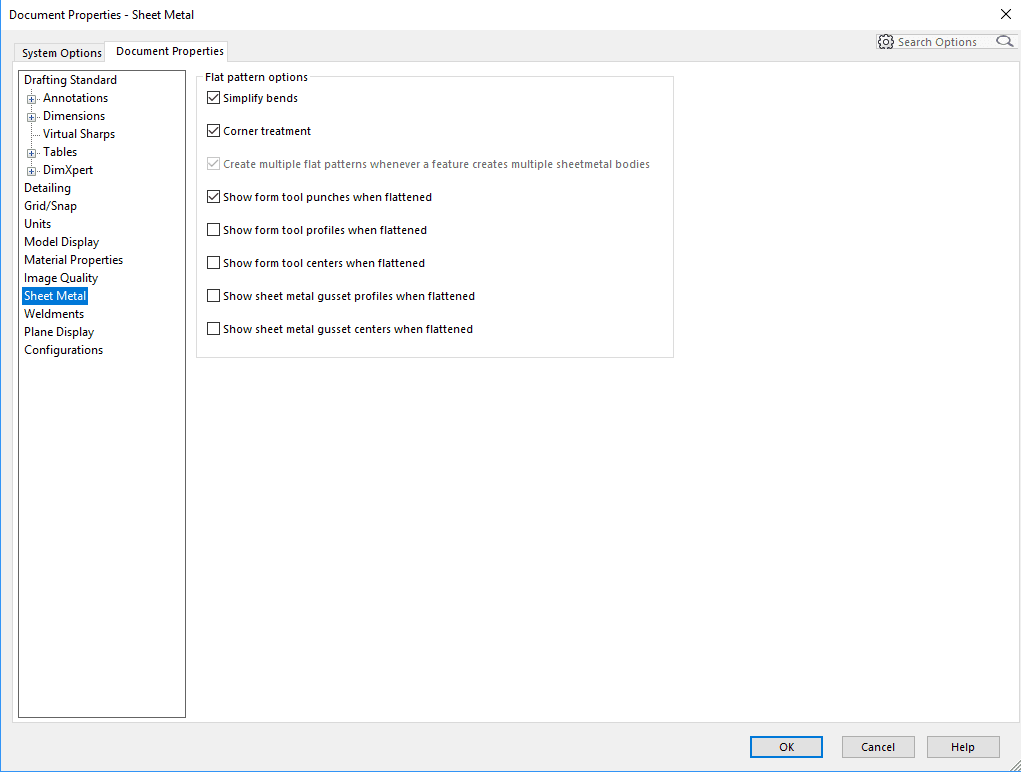 In SOLIDWORKS 2017, there is now a global setting that can control whether sheet metal bodies follow the parameters defined in the Sheet Metal folder in the FeatureTree.
You can find these new selects in Tools>Options>Document Properties>Sheet Metal. Notice the new selections under New Sheet Metal Bodies.
Override Default Parameter
Override Bend Allowance Parameters
Override Auto Relief Parameters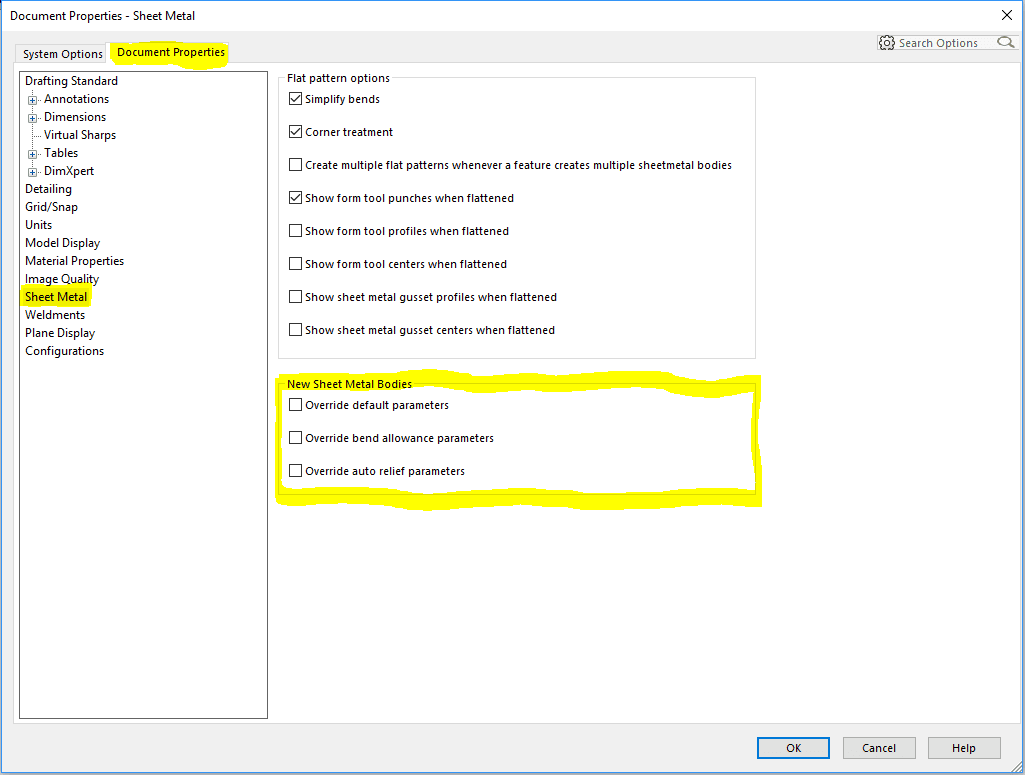 When all options are cleared, all individual body sheet metal parameters are driven by the settings in the Sheet Metal Folder.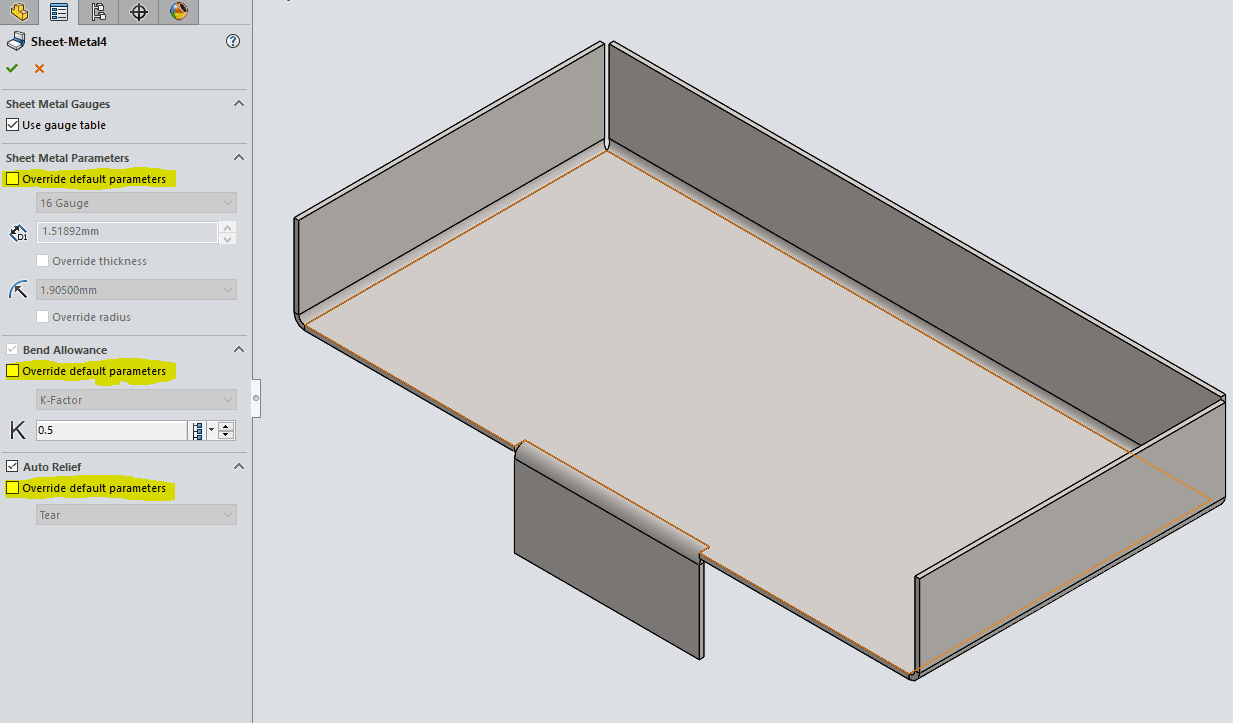 When selected, these options override the Sheet Metal folder parameters. In the example below, I selected Override default parameters and Override auto relief parameters.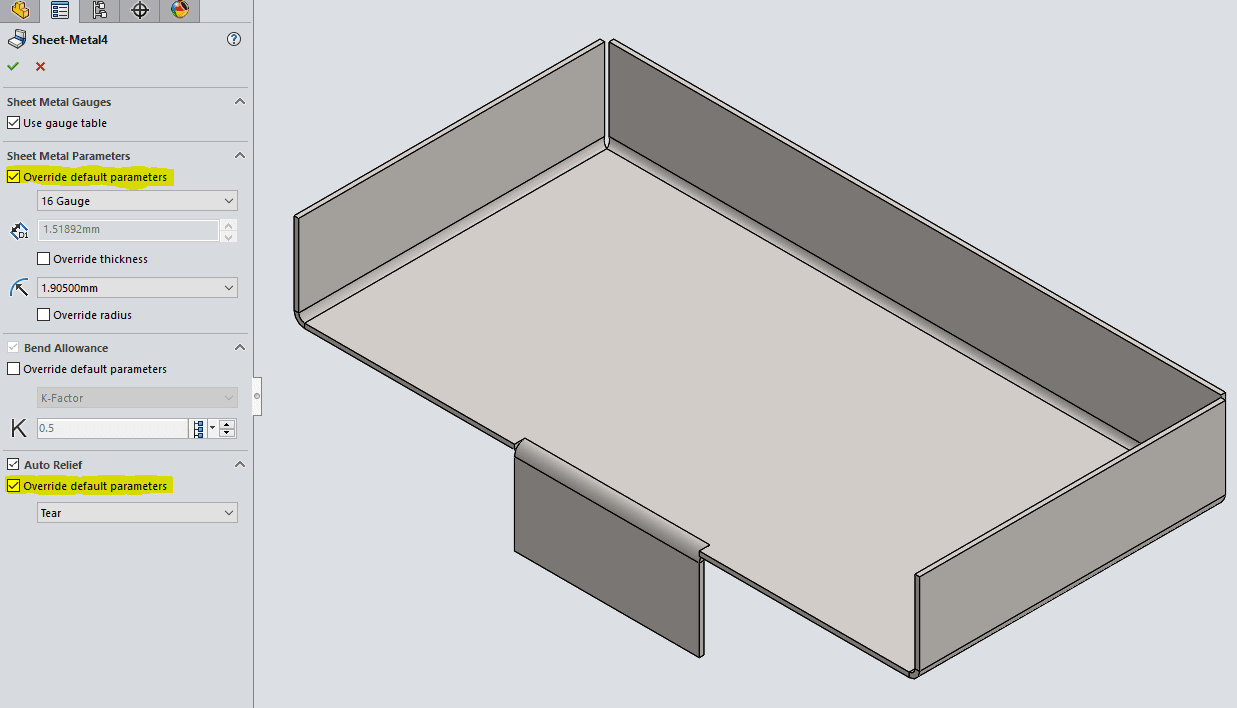 You can make one selection or a combination of selections. What's cool here is you can then save this as a part template. You can have as many templates with whatever options you choose.
I hope this part of the What's New series gives you a better understanding of the new features and functions of SOLIDWORKS 2017. Please check back to the CATI Blog as the CATI and MCAD Support Teams will continue to break down many of the new items in SOLIDWORKS 2017. All of these articles will be stored in the category of "SOLIDWORKS What's New." You can also learn more about SOLIDWORKS 2017 by clicking on the image below to register for one of CATI's or CATI's Design Summits.
Roger Ruffin
Application Engineer
Computer Aided Technology