SOLIDWORKS 2017 What's New: SOLIDWORKS 3D Interconnect – #SW2017
SOLIDWORKS 3D Interconnect
SOLIDWORKS has a great new tool in 2017 that will allow you to work directly with third-party native CAD files! What exactly does that mean?
Insert CAD data directly into a SOLIDWORKS ASSEMBLY without having to convert it to a SOLIDWORKS file.

No translation
Leverage legacy 3D data
Work directly with Suppliers and Vendors
When you open the 3D CAD part in SOLIDWORKS, it keeps the link with the original part.

All Edge and Face ID's are maintained
By maintaining the link to the original 3D CAD part, changes made to the CAD data from the other CAD system will update in SOLIDWORKS and maintain all downstream features.

Great performance impact due to much faster open times.
Let's take a look at an example of opening a CAD file from another system. You can simply do this from the insert component command in an assembly and then just change the file type.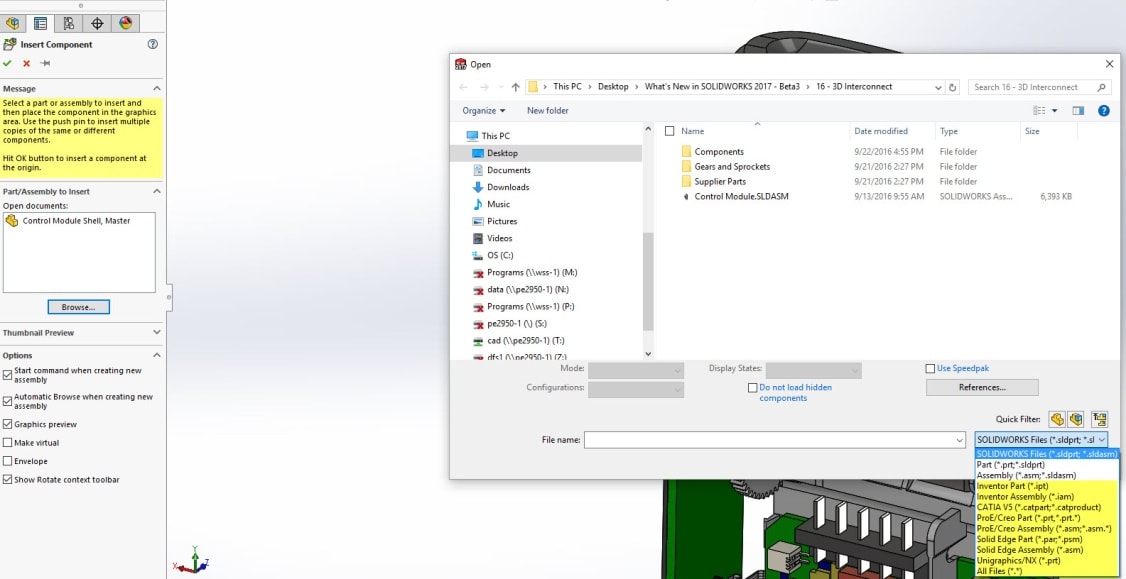 In this case, I will select an inventor assembly file.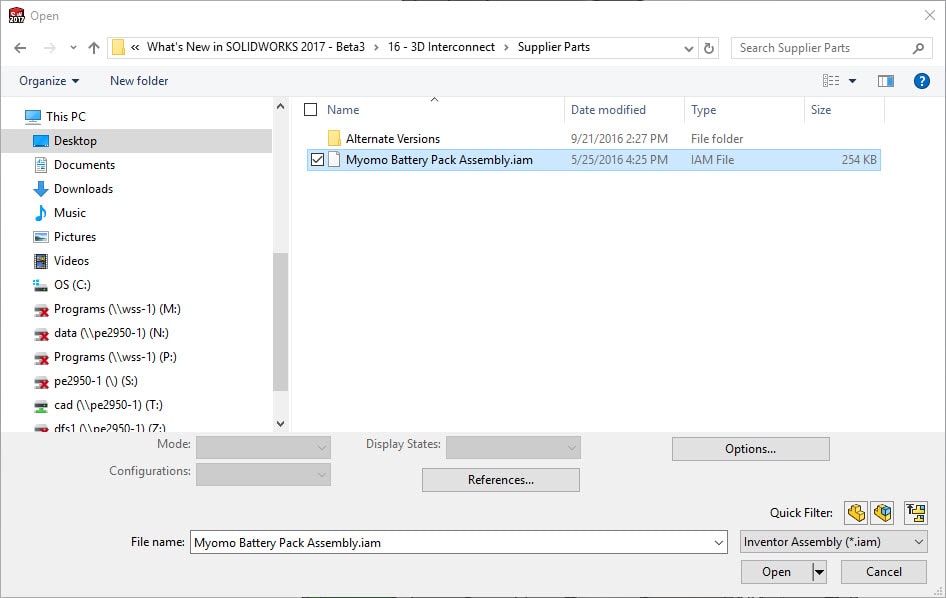 After I select the file type, I can drop the assembly in and mate it just like I would any SOLIDWORKS file. You will notice when the file is inserted, it is actually using an Inventor file and has a different symbol indicating a different file type.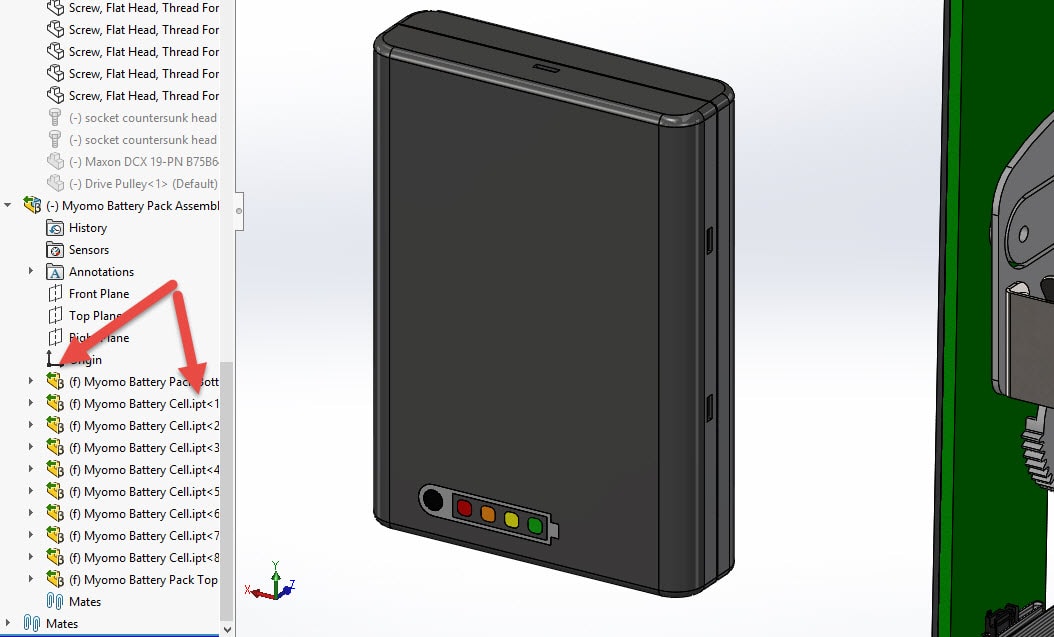 The file is still linked to the native CAD file so if the original file updates, the file in the SOLIDWORKS assembly will notify you that the file has changed and just select update.
The following formats and their versions are supported in 3D Interconnect:
• CATIA® V5*: .CATPart, .CATProduct for V5R8 – 5–6R2016
• Autodesk® Inventor: .ipt for V6 – V2016, .iam for V11 – V2016
• PTC®: .prt, .prt.*, .asm, .asm.* for Pro/ENGINEER® 16 – Creo 3.0
• Solid Edge®: .par, .asm, .psm for V18 – ST8
• NX™ software: .prt for UG 11 – NX 10
To me, this is one of the best new enhancements in 2017!!!
I hope this part of the What's New series gives you a better understanding of the new features and functions of SOLIDWORKS 2017. Please check back to the CATI Blog as the CATI and MCAD Support Teams will continue to break down many of the new items in SOLIDWORKS 2017. All of these articles will be stored in the category of "SOLIDWORKS What's New." You can also learn more about SOLIDWORKS 2017 by clicking on the image below to register for one of CATI's or CATI's Design Summits.
Phil Whitaker
Field Technical Services Manager
Computer Aided Technology