SOLIDWORKS 2017 What's New: Sweep Profile selection of Faces, Edges and Curves – #SW2017
Sweep Profile selection of Faces, Edges and Curves
SOLIDWORKS has once again listened to the users and added more functionality to improve productivity! This new nice little addition comes in the area of the sweep command.
Previously to complete a sweep from existing geometry, a sketch was required for the sweep profile. This would require to start a sketch and convert edges or faces to complete the profile. Well now no more! Now a Face, Edge or Curve can be selected for a terrific timesaver.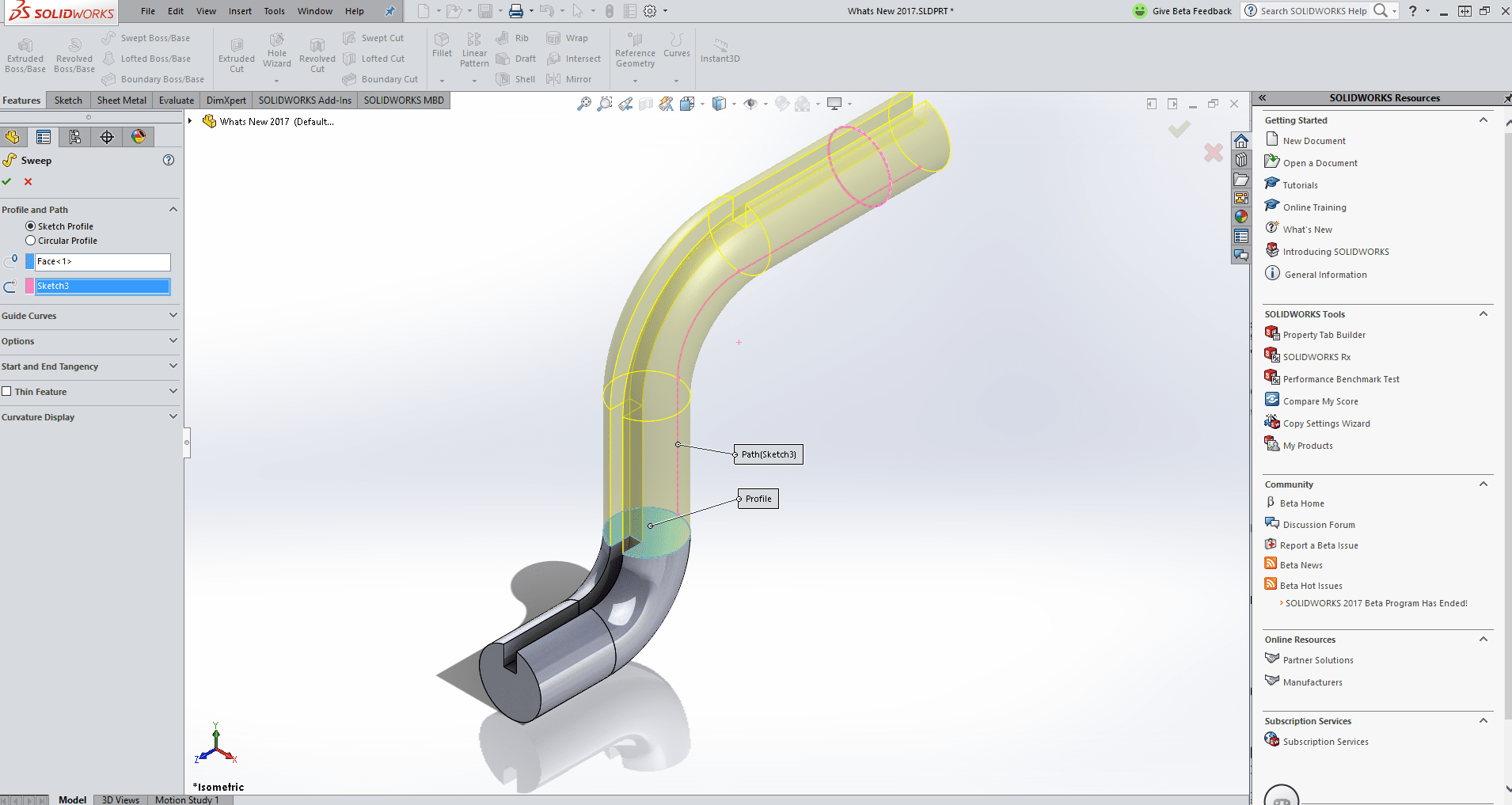 Selection of a face for the sweep profile.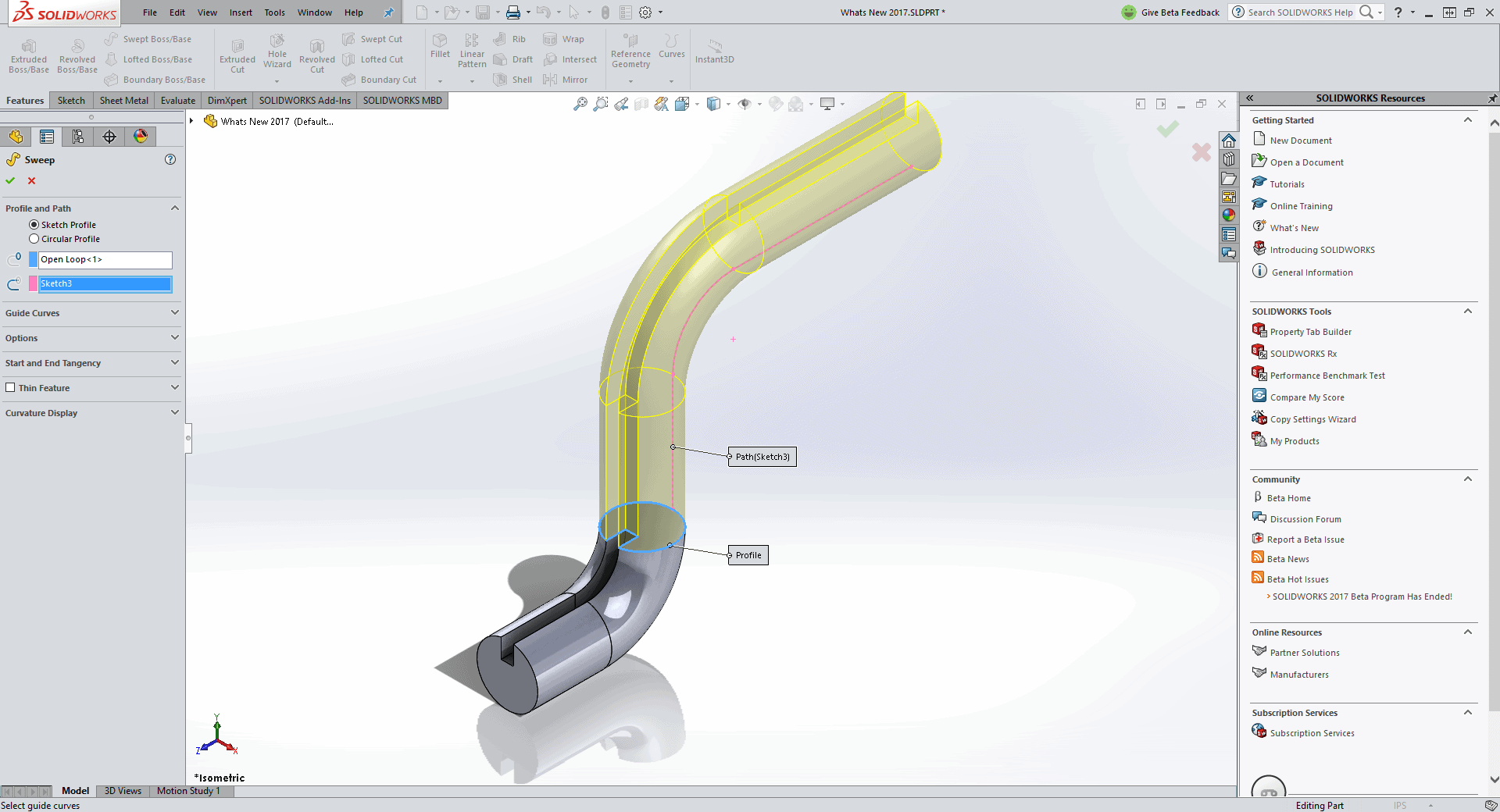 Selection of an Edge for the sweep profile.
I hope this part of the What's New series gives you a better understanding of the new features and functions of SOLIDWORKS 2017. Please check back to the CATI Blog as the CATI and MCAD Support Teams will continue to break down many of the new items in SOLIDWORKS 2017. All of these articles will be stored in the category of "SOLIDWORKS What's New." You can also learn more about SOLIDWORKS 2017 by clicking on the image below to register for one of CATI's or CATI's Design Summits.
Blake Cokinis
Sr. Support Product Specialist
Computer Aided Technology