SOLIDWORKS 2017 What's New: Uninstall Completes Even When DLLs Cannot be Unregistered – #SW2017
Uninstall Completes Even When DLLs Cannot be Unregistered
We get many installation issue on support. These are usually one of the hard issues we deal with and sometimes it takes a long time to troubleshoot since it can be due to many different issues. We also see issues during the uninstall process.
SOLIDWORKS 2017 has addressed one of the biggest issue we usually run in to: DLL (Dynamic-link library) registration. During the install or uninstall process, SOLIDWORKS has to register/unregister DLLs like any other program. SOLIDWORKS relies on Microsoft pre-requisites to accomplish this (.NET C++), which is why it can be a hard issue to troubleshoot.
Previously running an uninstall, if SOLIDWORKS failed to unregister a DLL, the uninstall would then completely fail.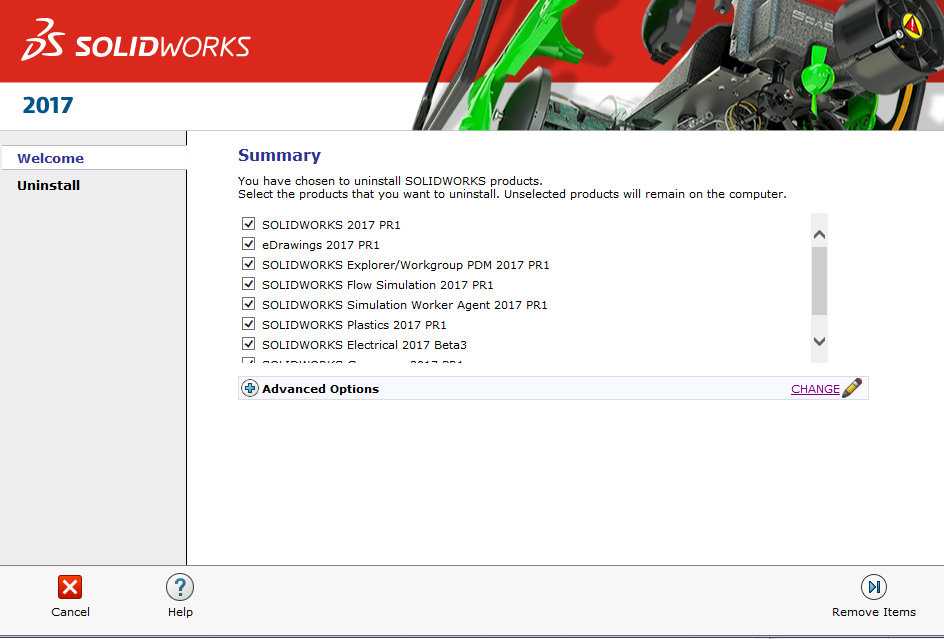 Now you can uninstall the SOLIDWORKS software even if some DLLs cannot be unregistered. At the end of the uninstall process, a dialog box lists which DLLs failed to unregister. Typically, no further action is necessary.
This will drastically cut down on failures that require the end user to call technical support to get the issue resolved. From an end user and technician, thanks 2017!
I hope this part of the What's New series gives you a better understanding of the new features and functions of SOLIDWORKS 2017. Please check back to the CATI Blog as the CATI and MCAD Support Teams will continue to break down many of the new items in SOLIDWORKS 2017. All of these articles will be stored in the category of "SOLIDWORKS What's New." You can also learn more about SOLIDWORKS 2017 by clicking on the image below to register for one of CATI's or CATI's Design Summits.
Blake Cokinis
Sr. Support Product Specialist
Computer Aided Technology