SOLIDWORKS 2017 What's New: What's Wrong Enhancements – #SW2017
What's Wrong Enhancements
What's new with What's Wrong?
There are a few new things this year when it comes to the What's Wrong calls to action.
The call to action can now appear in the breadcrumbs.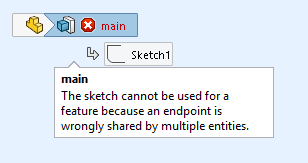 2. You no longer need to open the What's Wrong dialog box to access that call to action.
3. The call to action now includes an Edit Feature or Edit Sketch button depending on the needs. To have this button show you will either left or right click on the feature with a What's Wrong warning. There is also occasionally a link to Preview and Help option which depends on the situation.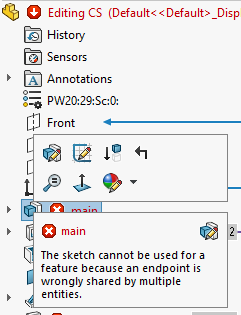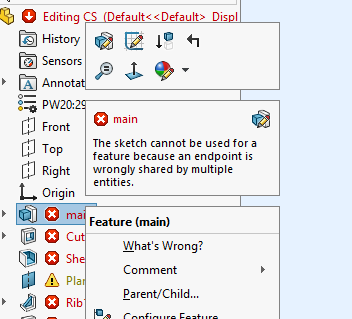 4. We can now display all listed calls to action by left clicking the top node in the FeatureManager design tree. You can hover over each error/warning in the list and then left click to take you right to the selection in the list.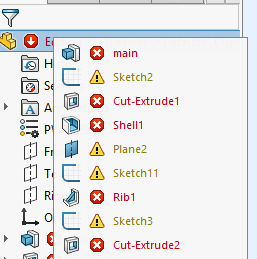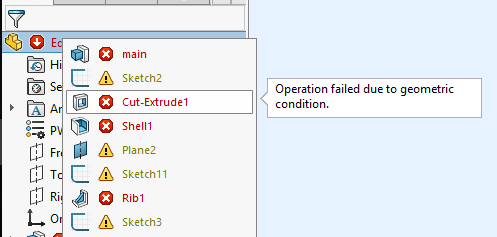 Finally, you still have the capability to display the entire What's Wrong dialog Box for the entire part/assembly by clicking the top node or just for the feature by right clicking the feature with an error/warning and clicking the What's Wrong option.
I hope this part of the What's New series gives you a better understanding of the new features and functions of SOLIDWORKS 2017. Please check back to the CATI Blog as the CATI and MCAD Support Teams will continue to break down many of the new items in SOLIDWORKS 2017. All of these articles will be stored in the category of "SOLIDWORKS What's New." You can also learn more about SOLIDWORKS 2017 by clicking on the image below to register for one of CATI's or CATI's Design Summits.
Courtney Roemer
Application Engineer
Computer Aided Technology