SOLIDWORKS 2017 What's New: Wrap Feature Enhancement – #SW2017
Wrap Feature Enhancement
Wrap Feature Enhancement: New in SOLIDWORKS 2017 is the ability to WRAP a text over COMPLEX SURFACES with a preview that displays a dot guide to show where the WRAP will start, also a redesign Property Manager with a logical order and large icons.
Included is the LEGACY WRAP functionally from SOLIDWORKS 2016 to continue WRAPPING SKETCHES over Cylindrical and Conical shapes, with 2017, SOLIDWORKS continues to roll out shiny new functionally to speed up conception to production for our users.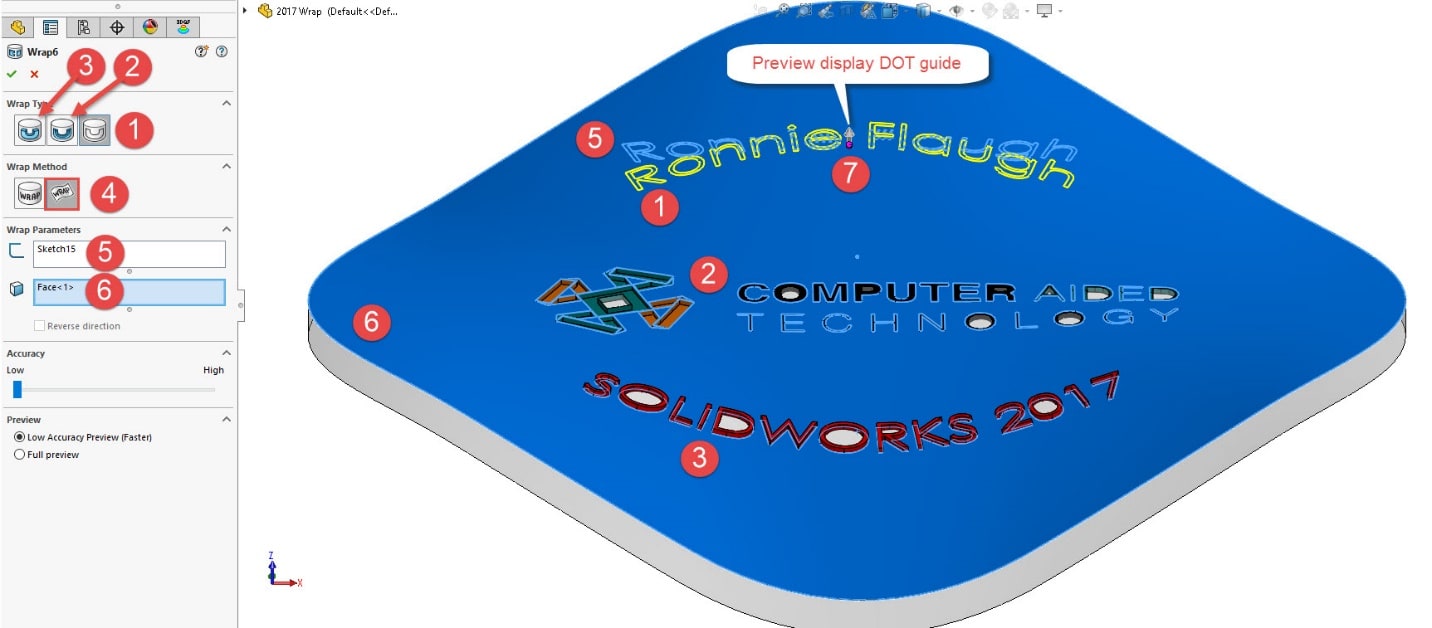 Wrap Feature:
Scribe
Emboss
Deboss


Wrap Method:

Free Form Wrap / Legacy Wrap
Sketch Profile
Face to Wrap on
Dot Guide Preview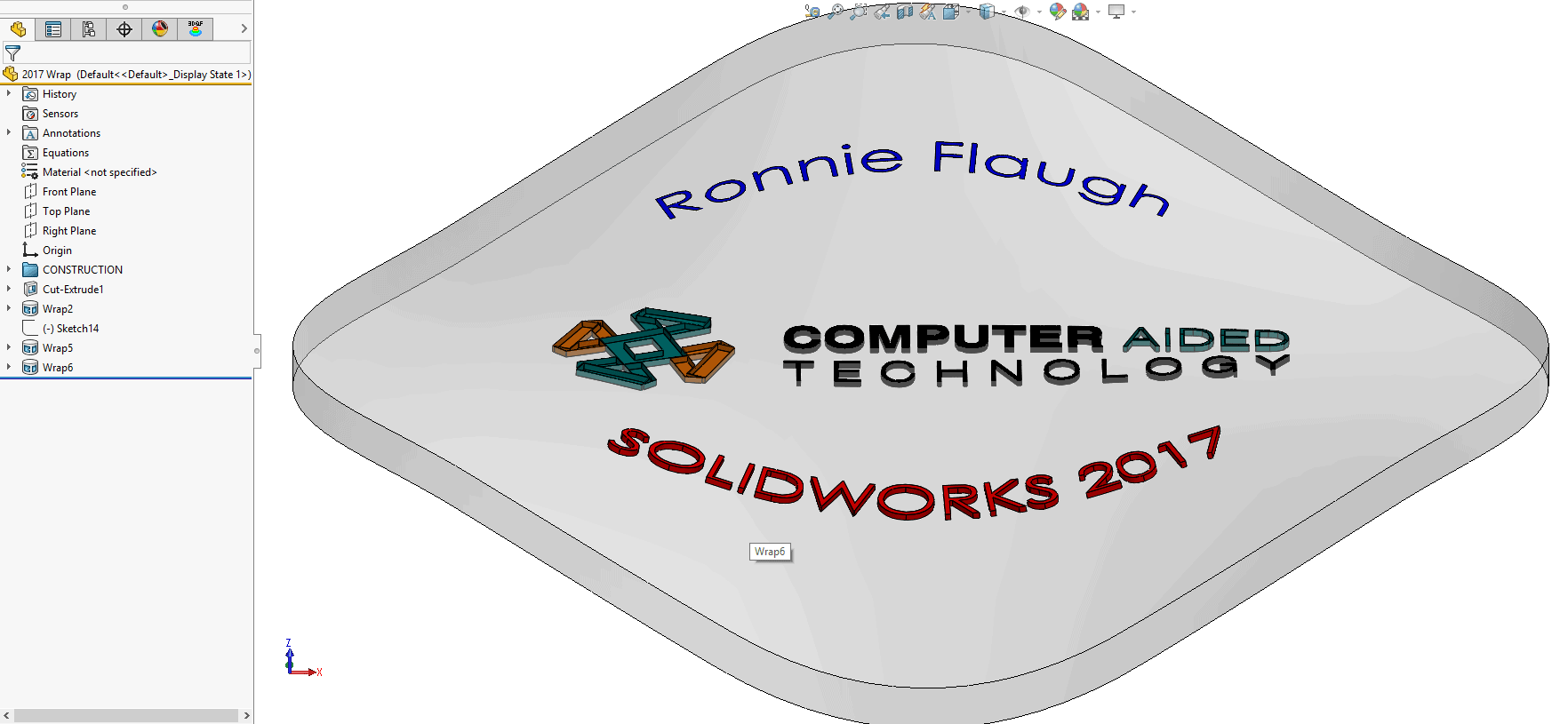 I hope this part of the What's New series gives you a better understanding of the new features and functions of SOLIDWORKS 2017. Please check back to the CATI Blog as the CATI and MCAD Support Teams will continue to break down many of the new items in SOLIDWORKS 2017. All of these articles will be stored in the category of "SOLIDWORKS What's New." You can also learn more about SOLIDWORKS 2017 by clicking on the image below to register for one of CATI's or CATI's Design Summits.
Ronnie Flaugh
CATI-MCAD Technical Analyst
Computer Aided Technology