SOLIDWORKS 2018 BETA 2 is LIVE!
If you are not already participating in the SOLIDWORKS 2018 BETA program I highly recommend that you do.
What is BETA?
BETA is a prerelease version of the next years software. Joining the SOLIDWORKS 2018 BETA program has several benefits, including the ability to test drive the software before it's official release. Other benefits including being part of the BETA community, connecting with the SOLIDWORKS R&D team, and showing off your skills in the BETA Contests.
What Contests are there?
SOLIDWORKS 2018 BETA contest include, a Points Contest, Overall Points Contest, Exterminator Contest, Forum MVP Contest, and Splash Screen Contest.
Have you ever wondered where the images on the splash screen come from? The contest. Render and submit your image for a chance to have everyone who uses SOLIDWORKS see your work.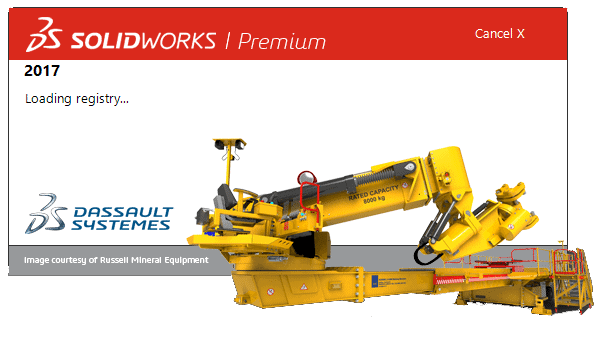 How do I know my standings?
The leader board keeps everyone participating up to date with their standings in the Contests. Prizes are available along with the opportunity to be recognized on stage at SOLIDWORKS World.
How Do I Participate?
Getting BETA is easy. Simply log into the CUSTOMER PORTAL. Go to www.SOLIDWORKS.com and select sign in. Once you sign into the customer portal sight choose Software Updates.
Filter to the 2018 year and start your download.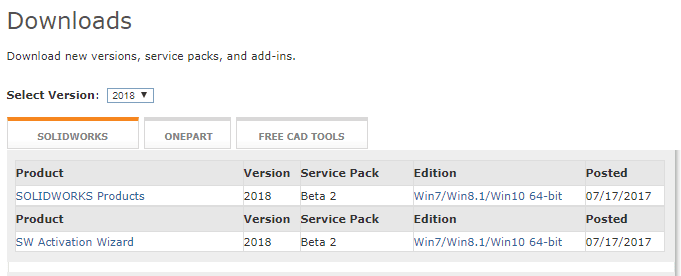 You will need to accept the license agreement. Once downloaded you can install. I would recommend installing BETA on a separate machine other that your primary SOLIDWORKS 2017 computer. This keeps any auxiliary portions of the program such as Toolbox from getting upgraded to the BETA version.
Participating in BETA gives you the ability to try your workflow in the upcoming version of SOLIDWORKS. This behind the scenes look is invaluable to you and the developers allowing bugs to be caught early and fixes implemented before SP 0.0.
For any additional questions please see the BETA website at www.SOLIDWORKS.com/beta. Checkout all the new and cool functionality BETA offers. I hope to see your image on the new Splash Screen.
Robert Warren, CAE Specialist