SOLIDWORKS 2018: Break View Drawing Tips
As I was visiting with a customer the other day, the topic of creating a Break View or Broken Views in a SOLIDWORKS drawing came up. The question was, "Is it possible to control the distance from the edge of the model view to the Break Lines with some dimensional value?" Well, that was a good question and to be honest I wasn't quite sure how we could handle that. So, sit back and enjoy the simple steps involved to make your next broken view even more accurate!

As we go through day to day design and detailing processes, the one that always bugged me was making a detail print of a long part that really didn't have any details other than the ends for certain machining procedures. So you make a drawing, insert a view or two, and right away the scale is so small that you can barely see the model view let alone the details for machining. So, to remedy this you use the Break View command found on the Drawing Views toolbar.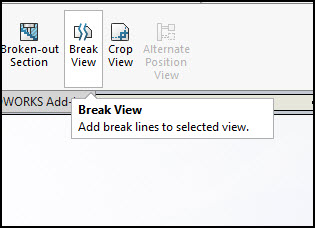 As we progress through the options to make this Broken View, we can see things like Cut Direction, Gap Size and even Break Line Style but nowhere does it give you an option of how far from the edges to place these broken squiggly lines?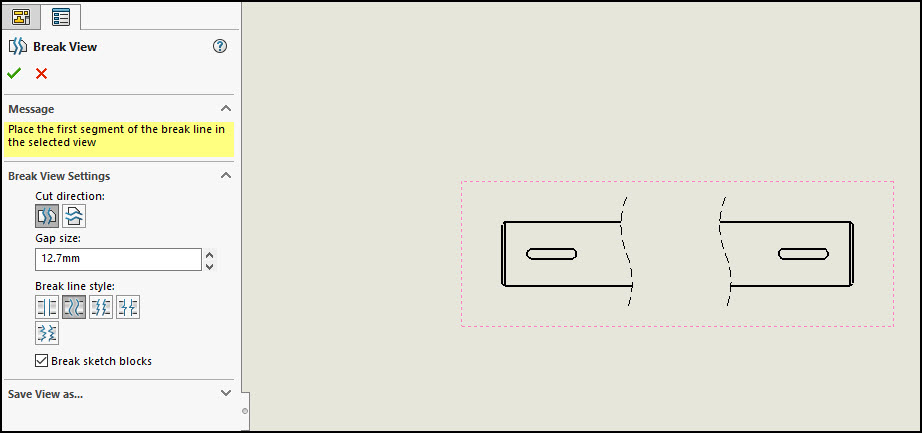 So reaching way back in the cranium of knowledge that has amassed almost 20 years of SOLIDWORKS goodness, I decided to try the good old fashioned trick of just adding a dimension to the break line and the model edge. And what do you know, it worked like a charm!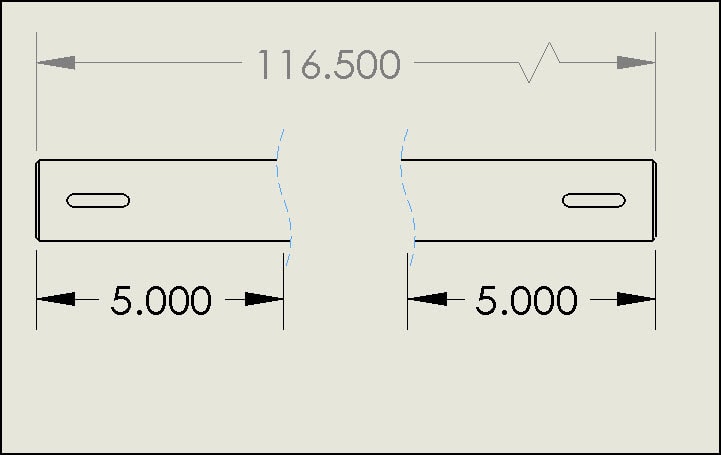 Adding a smart dimension from edge to break line pops up a dimension box that is a "DRIVING" dimension for placing and adjusting the length from edge to line. Plus, once you have entered all of the dimensions you need to control these break lines, the dimensions automatically hide and will not be seen or printed!
Your result is a clean detailed print with evenly placed break lines set some distance away from your model edges.

I hope this helps in your future dimensioning or detailing needs. It is always fun to learn new ways to use SOLIDWORKS even after using the software for so many years!
Thank you for taking the time to read this post and I hope this information will prove helpful.
Brian Reel
CATI Field Technical Services Manager
Computer Aided Technology, Inc