SOLIDWORKS 2018 What's New – All Uppercase Characters – #SW2018
SOLIDWORKS 2018 What's New – All Uppercase Characters – #SW2018
SOLIDWORKS 2018 has a new feature for tables with the "All Uppercase" options. In previous versions, the text format of capital letters came from properties of the part. In past releases this option was only for notes. This year they added the ability for tables as well.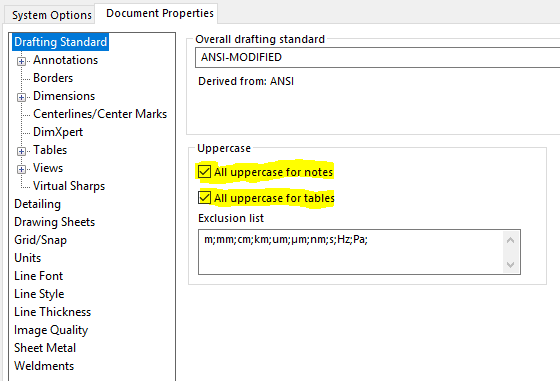 If you don't always want this default option turned in in the document setting, the second way of making your tables with all uppercase letters is by using the property menu of the tables. Under Text format, check the box that says "All Uppercase" to get your desired result.
Before: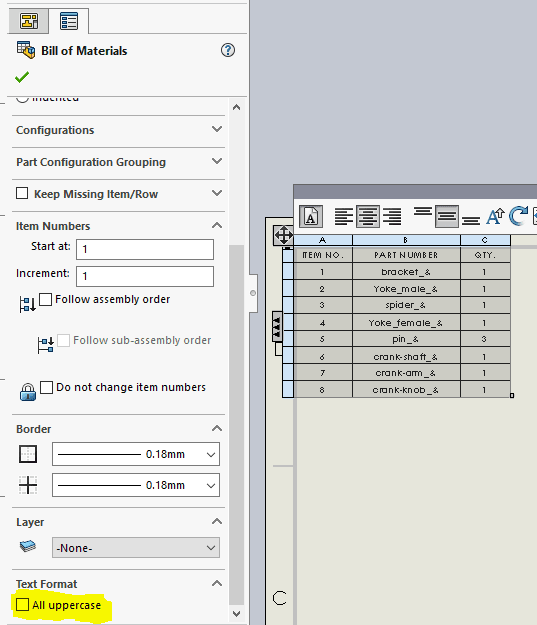 After: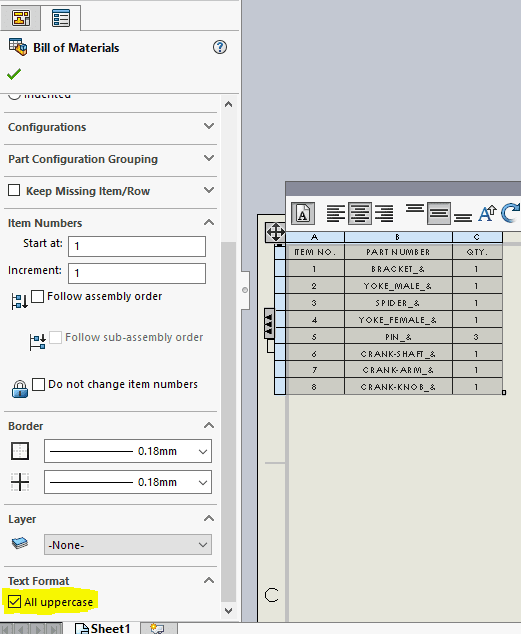 I hope this part of the What's New series gives you a better understanding of the new features and functions of SOLIDWORKS 2018. Please check back to the CATI Blog as the CATI Application Engineers will continue to break down many of the new items in SOLIDWORKS 2018. All of these articles will be stored in the category of "SOLIDWORKS What's New." You can also learn more about SOLIDWORKS 2018 by clicking on the image below to register for one of CATI's Design Innovation Summits.
Craig Maurer
Applications Engineer