SOLIDWORKS 2018 What's New – Composer Player – #SW2018
SOLIDWORKS 2018 What's New – Composer Player – #SW2018
There are two new enhancements to Composer PLAYER for 2018.
The first one has to do with the interface and how measurement labels are displayed. A new section named "LABEL" has been created in the Properties pane for measurement labels. There are two new properties for labels included here, "Label Orientation" and "Label Position". Also some of the previous existing measurement label properties have been moved into this new "LABEL" section for easier access.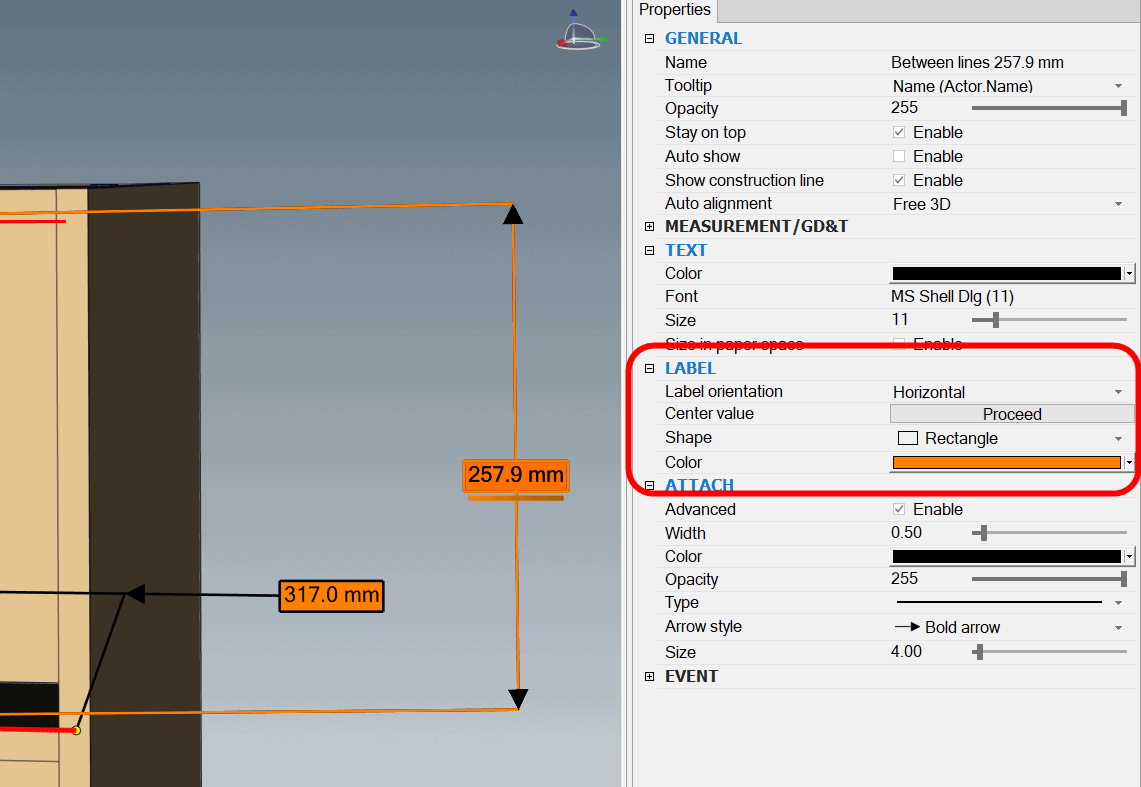 The second enhancement also has to do with measurement labels. It's one of those enhancements you won't directly notice right away, but things will just "look better" than in the past. The software will now apply extra space/padding around measurement values so that they are easier to read. When you set the measurement label orientation to AUTO, and the label shape is set to NONE, some spacing/padding will be automatically applied around the value to make sure that you can read the numbers. Previously, certain situations would make the label shape box interfere with the numbers.
I hope this part of the What's New series gives you a better understanding of the new features and functions of SOLIDWORKS 2018. Please check back to the CATI Blog as the CATI Application Engineers will continue to break down many of the new items in SOLIDWORKS 2018. All of these articles will be stored in the category of "SOLIDWORKS What's New." You can also learn more about SOLIDWORKS 2018 by clicking on the image below to register for one of CATI's Design Innovation Summits.
Randy Simmons
SOLIDWORKS Elite Application Engineer