SOLIDWORKS 2018 What's New – Custom Classifications – #SW2018
SOLIDWORKS 2018 What's New – Custom Classifications – #SW2018
I was teaching a SOLIDWORKS Schematic class back in 2013, way back in the day right? At one point during the class, I was asked, "how do you create your own classifications?" and until now there was good no answer for that question. With the upcoming 2018 release of Schematic, we now have the ability to create custom classifications and sub-classes!
SOLIDWORKS Schematic can use classification in creating component marks and typically that is the default setup. So having the ability to have your own classification has been something users have looked to have for quite a while. Organizing the Library of Mfg parts, Component marking and as a filter in search dialogs are just a few of the added benefits when considering this new enhancement. Several new data fields have also been added to round out mfg part data.
The Classification manager is still located in the Library area and once accessed it presents with the list of classifications. Selecting a New Class allows you to add in the desired information and create your class. User data configurations can be used to populate fields consistently.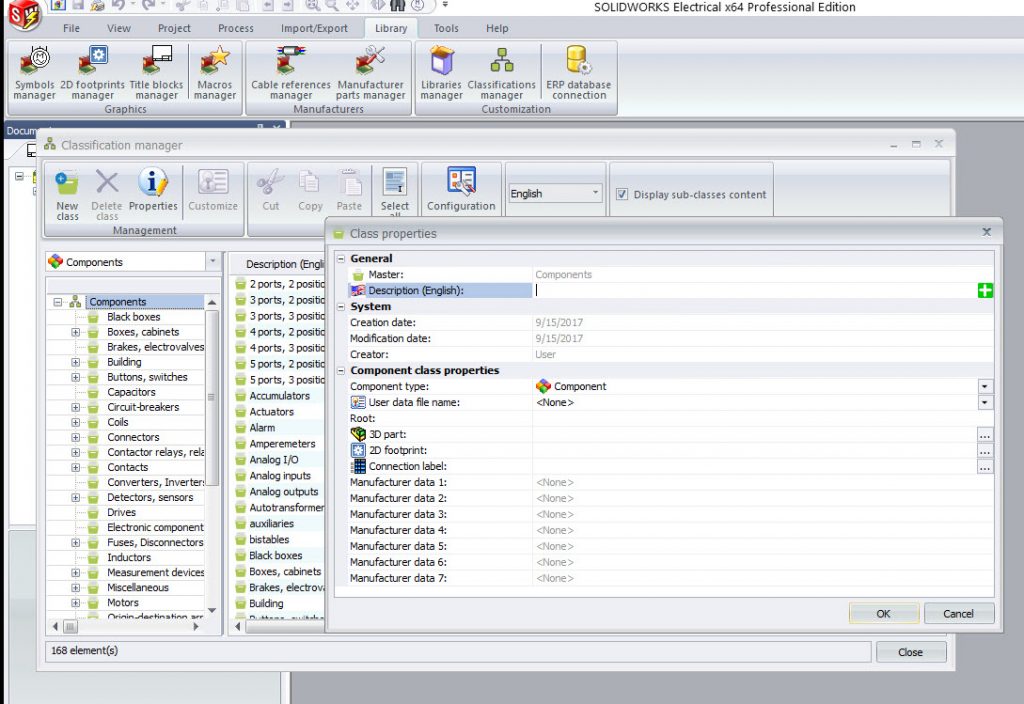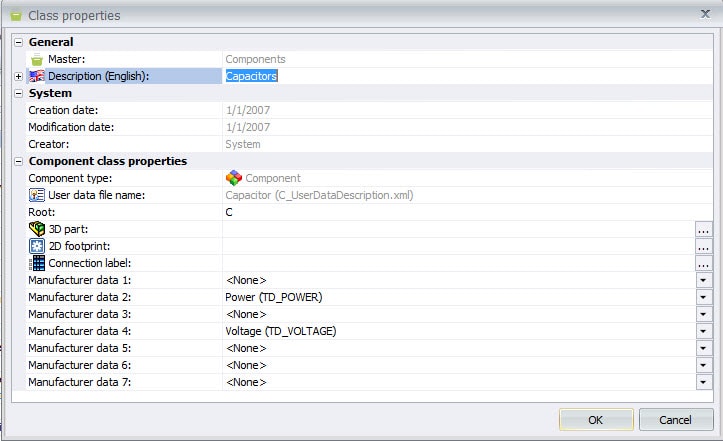 Note:
User data is present throughout the Project. It is used to store information that can be displayed in the schematic or in the reports.
Corey Kubichka
CATI Electrical Product Manager
Computer Aided Technology, Inc.