SOLIDWORKS 2018 What's New – Exclude Area From Clamp Force Calculation – #SW2018
SOLIDWORKS 2018 What's New – Exclude Area From Clamp Force Calculation – #SW2018
Plastic part designers are very conscious of features that can add complexity to the mold. Parts with undercuts including latches, standoffs, and other geometry that would not allow the mold to release are oftentimes necessary and cannot be avoided.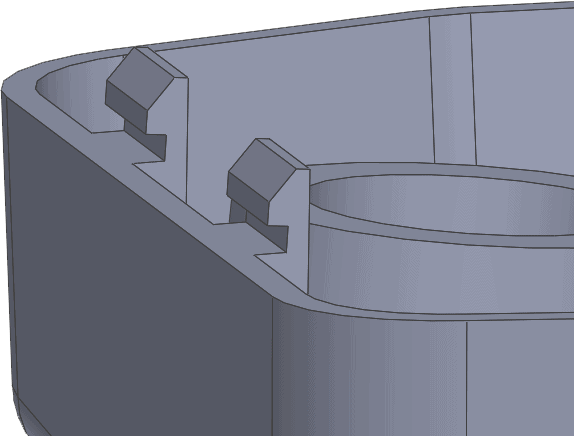 These features commonly require a slide that relieves this area and allows the mold to release.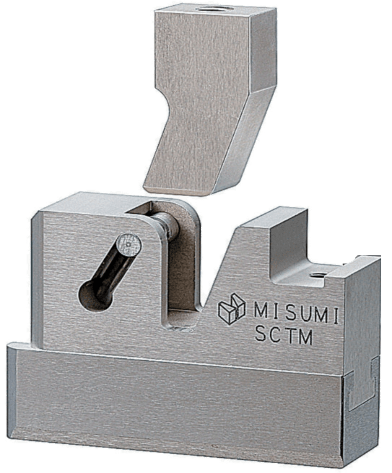 These areas typically do not contribute to the total Clamp Force required to hold the mold together. New for SOLIDWORKS 2018 these areas can be excluded from the Clamp Force calculation. For Flow and Pack simulation studies the user can specify which elements are related to an undercut, or slide.
In the Boundary Condition Plastics tree menu select Clamp Force.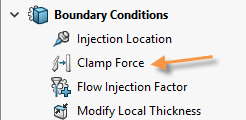 Choose a Clamp Force Direction and choose a reference or global direction. Select the elements related to the slide or undercut and choose apply.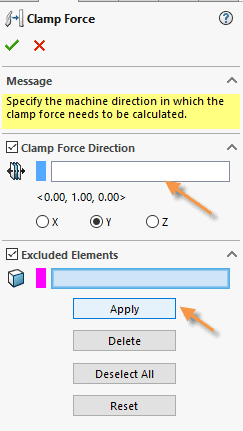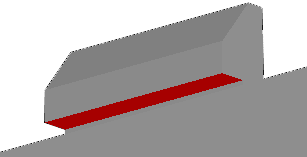 Once assigned the elements will display red, and not be used in the Clamp Force Calculation.
I hope this part of the What's New series gives you a better understanding of the new features and functions of SOLIDWORKS 2018. Please check back to the CATI Blog as the CATI Application Engineers will continue to break down many of the new items in SOLIDWORKS 2018. These articles will be stored in the category of "SOLIDWORKS What's New." You can also learn more about SOLIDWORKS 2018 by clicking on the image below to register for one of CATI's Design Innovation Summits.
Robert Warren
Simulation Specialist