SOLIDWORKS 2018 What's New – Factor of Safety Plot for Nonlinear Static Studies– #SW2018
SOLIDWORKS 2018 What's New – Factor of Safety Plot for Nonlinear Static Studies– #SW2018
SOLIDWORKS is practically obsessed with adding new features to make the software more capable and a better tool for you, the user.
Today we are going to talk about a much-requested tool in SOLIDWORKS Simulation. In particular, this is an improvement to the Nonlinear Static simulation capabilities. For many years, a typical Linear Static study has allowed the user to define a factor of safety plot based off a number of different failure criteria. Now, in SOLIDWORKS 2018 this capability has been added to Nonlinear Static studies.
Simply right click the results folder of a completed study, and click Define Factor of Safety Plot. Click the next buttons through the wizard to specify your failure criteria.
Because the nonlinear static functionality allows for time-stepped solutions, you can specify a specific solution step, or request the extreme value over all of the solution steps. Simply follow through the wizard and view your Factor of Safety results!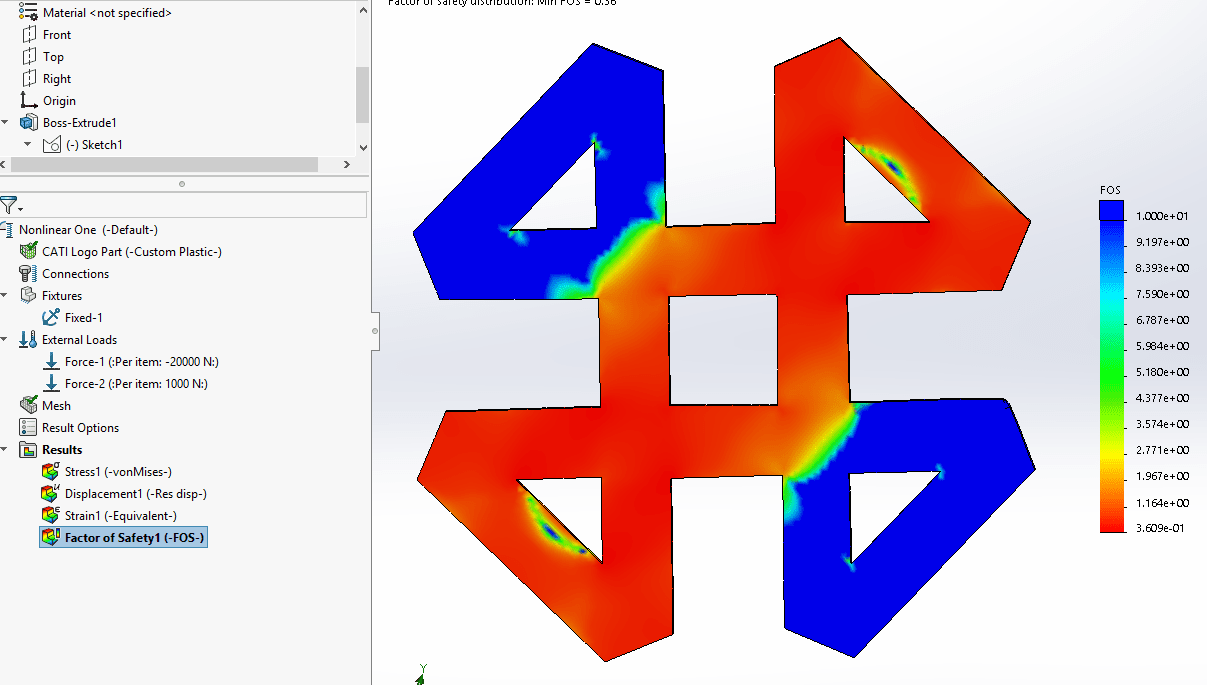 Now you can have your nonlinear materials, and their factors of safety, too!!
We love making these What's New blogs! Make sure you continue to tune in to see more What's New in SOLIDWORKS 2018!
I hope this part of the What's New series gives you a better understanding of the new features and functions of SOLIDWORKS 2018. Please check back to the CATI Blog as the CATI Application Engineers will continue to break down many of the new items in SOLIDWORKS 2018. All of these articles will be stored in the category of "SOLIDWORKS What's New." You can also learn more about SOLIDWORKS 2018 by clicking on the image below to register for one of CATI's Design Innovation Summits.
Matt Sherak
Applications Engineer, Simulation