SOLIDWORKS 2018 What's New – Large Design Review – #SW2018
SOLIDWORKS 2018 What's New – Large Design Review – #SW2018
What is new in Large Design Review!?
There are a couple new features/capabilities while in Large Design Review mode; you can create mates between both graphics only components and a component in resolved or lightweight, as well as work on components in Large Design Review Mode.
Mate creation with Graphics-only Components
You can create a mate or mate reference between a graphics-only component and a component that is either resolved or lightweight. The mates supported for this functionality are standard mate types, listed below.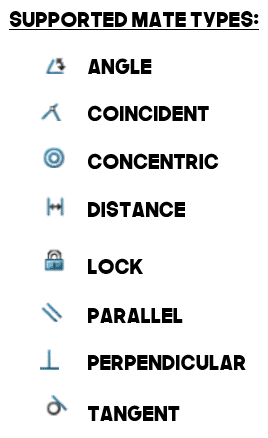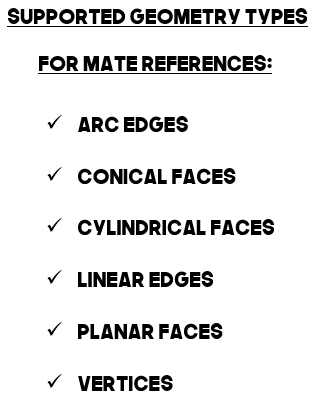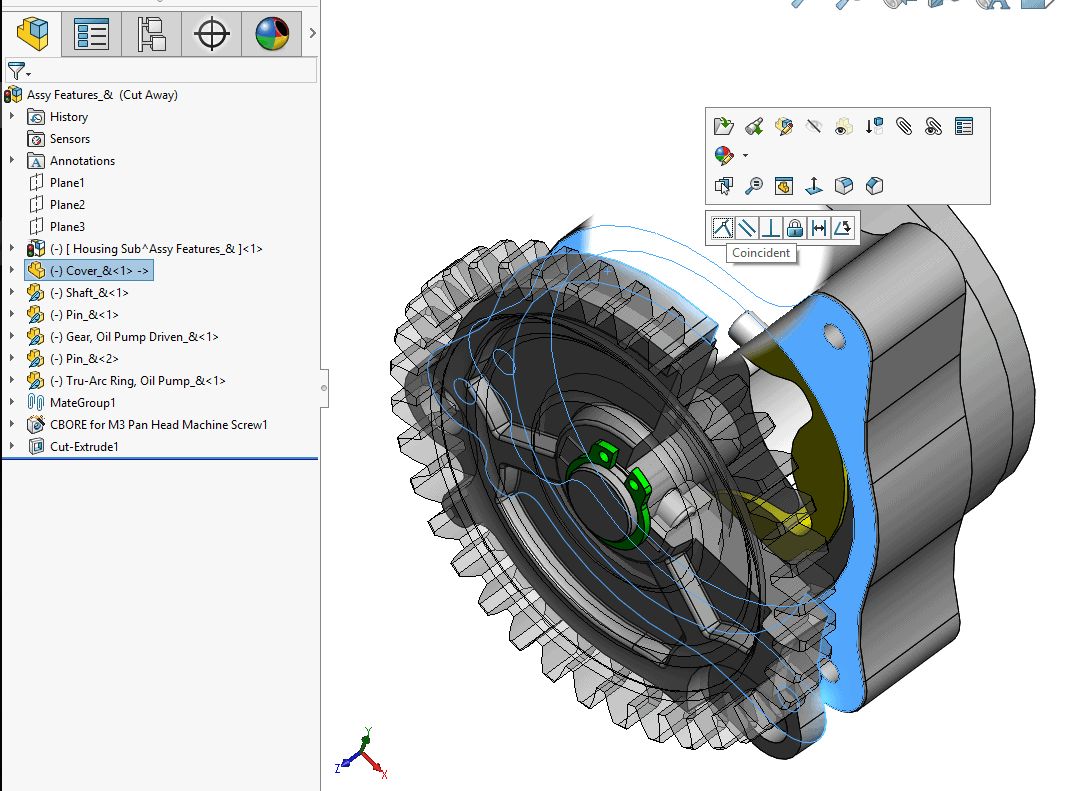 Temporarily Fixed Components
In situations where you have an existing mate/mate reference that is not supported when one of the components is graphics-only, SOLIDWORKS temporarily fix those mates. After both components are set to lightweight/resolved, SOLIDWORKS automatically removes the temporarily fixed state.
Note: Flexible sub-assemblies which load as graphics-only will function like rigid sub-assemblies.
Working on a Component in Large Design Review Mode
A huge advantage made to Large Design Review Mode is the capability to work within an assembly by having one component set to lightweight/resolved to work on it, while simultaneously keeping everything else as graphics-only. Once you are done working on the component you can easily switch it from lightweight/resolved back to graphics-only.
I hope this part of the What's New series gives you a better understanding of the new features and functions of SOLIDWORKS 2018. Please check back to the CATI Blog as the CATI Application Engineers will continue to break down many of the new items in SOLIDWORKS 2018. All of these articles will be stored in the category of "SOLIDWORKS What's New." You can also learn more about SOLIDWORKS 2018 by clicking on the image below to register for one of CATI's Design Innovation Summits.
Courtney Roemer
Application Engineer