SOLIDWORKS 2018 What's New – Linking a Cut List Folder to a Custom Property – #SW2018
SOLIDWORKS 2018 What's New – Linking a Cut List Folder to a Custom Property – #SW2018
Today I will demonstrate how SOLIDWORKS 2018 has allowed linking a cut list folder to a custom property will improve the accuracy of the "Bills of Material" in assemblies which contain weldments and multi-body parts.
Normally when a cut list is created in SOLIDWORKS Weldments, the folders are given names like "Cut-List-Item*(**)", where * represents the Item number and (**) represents the quantity of the same size and shaped structural members or other solid bodies. Additionally, the folders could be named from the Description property of the solid body by changing a Document Property option for Weldments.

These descriptions could be used in a BOM or Cut List and they would look like this: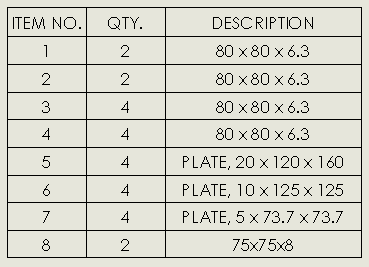 If the folders were renamed manually only a Cut List Table used in a Weldment drawing could show these names.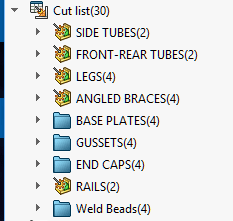 The Cut List Table columns were controlled through the Column Properties of the table.

If this Weldment was inserted into an assembly and the BOM included the detailed cut list it would look like this: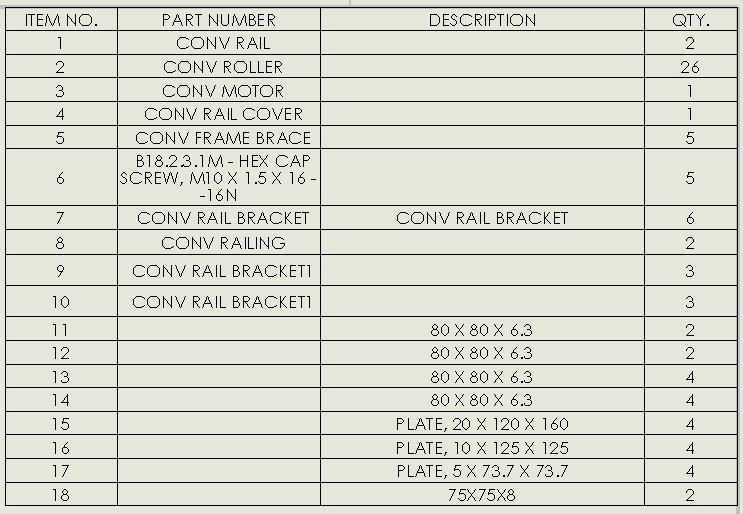 When you try to include cut list item properties, there are only a few to choose from.
In this case you might want the cut list folder name to show as the PART NUMBER.
This is how it's done:
Open the cut list properties by RMB on any cut list folder.
In the Cut List Summary add a new custom property (PART NUMBER at the bottom and use the drop-down in the Value / Text Expression to select the last item (Cut List Item Name).
This will need to be repeated for each cut list item folder.
The cut list folder name will now be represented as PART NUMBER in the BOM.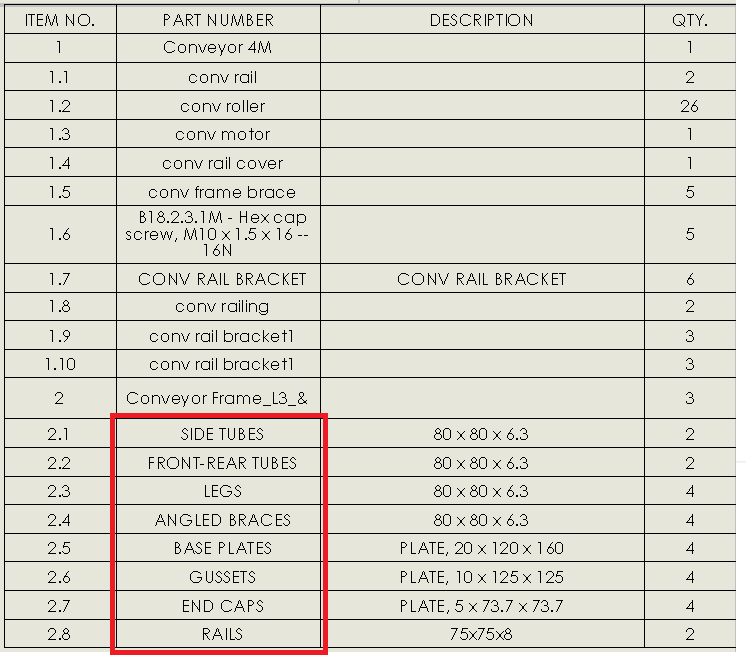 This technique may also be used for Sheet Metal and other models with multiple bodies.
Thank you for taking the time to read our What's New Blog articles. I hope you have found this information useful and will have an opportunity in the future to take advantage of this enhancement.
Please try to attend one of our SOLIDWORKS Design Innovation Summit events for more details on taking advantage of all that SOLIDWORKS 2018 has to offer.
Dennis Barnes |
Applications Engineer;