SOLIDWORKS 2018 What's New – Mesh Refinement For Stress Singularities – #SW2018
SOLIDWORKS 2018 What's New – Mesh Refinement For Stress Singularities – #SW2018
Stress Hot Spot Detection was added to SOLIDWORKS 2017. This diagnostic tool allowed the user to detect and understand where potential Hot Spot (large gradients from high to low stress) occur. These Hot Spots can be caused by several factors including poor mesh refinement, geometry issues like sharp edges, or a true high stress concentration. 2016 and before, the user was tasked with identifying these regions as artificial or real based on the Hot Spot Detection.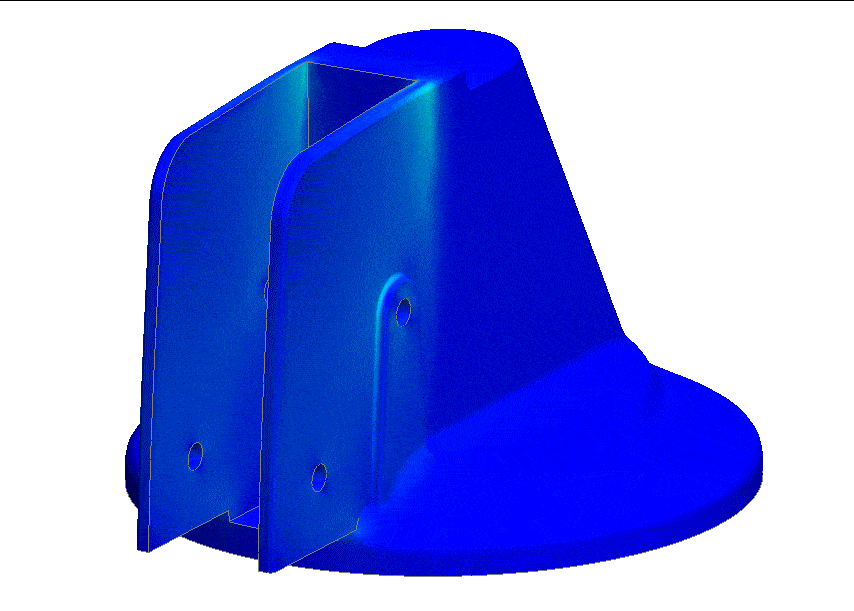 The method previously used for finding these concentrations is detailed in the blog Divergence and Convergence for Simulation Results.
2018 SOLIDWORKS Simulation added to the Hot Spot Diagnostic tool an improved algorithm that uses mesh refinement and filters out the artificial stress singularities. This focuses on the areas of the model causing a true issue
.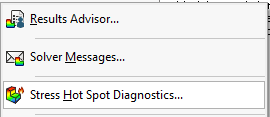 This enhancement allows the user to apply mesh controls and change the mesh size, refine locally up to three times, and view stress variations across different mesh levels.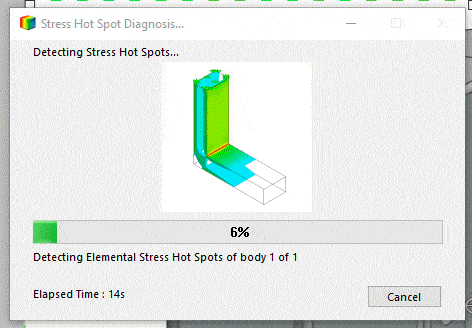 In the example below a hot spot was detected in an area that would normally have fillets.
Running the additional Stress Singularity Diagnostics shows that the stress concentration is due to a geometry condition. Fillets are need on the vertical inside edges.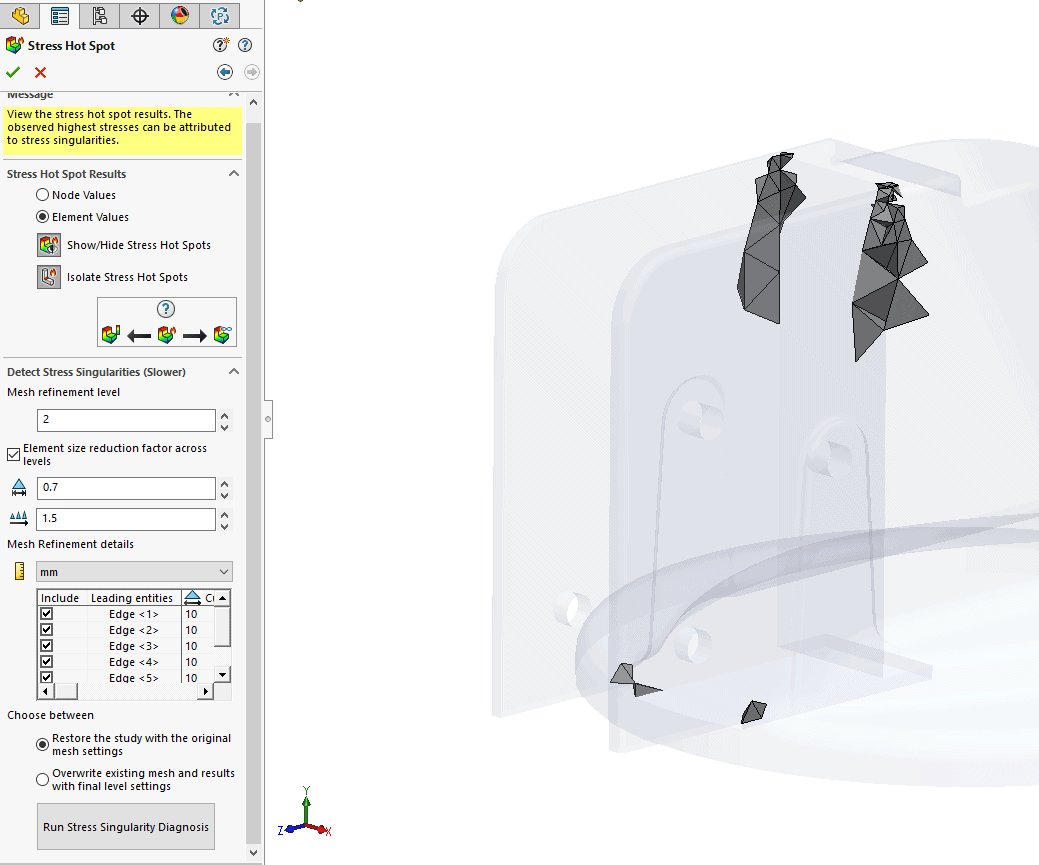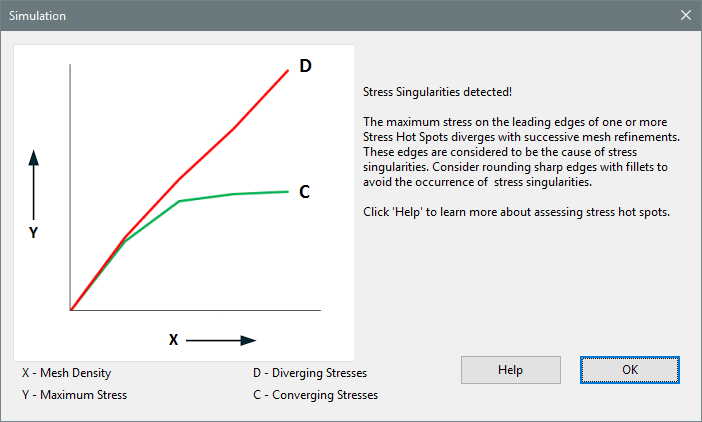 Adding the fillets relieved the stress concentration. Another insight into the design provided by SOLIDWORKS Simulation.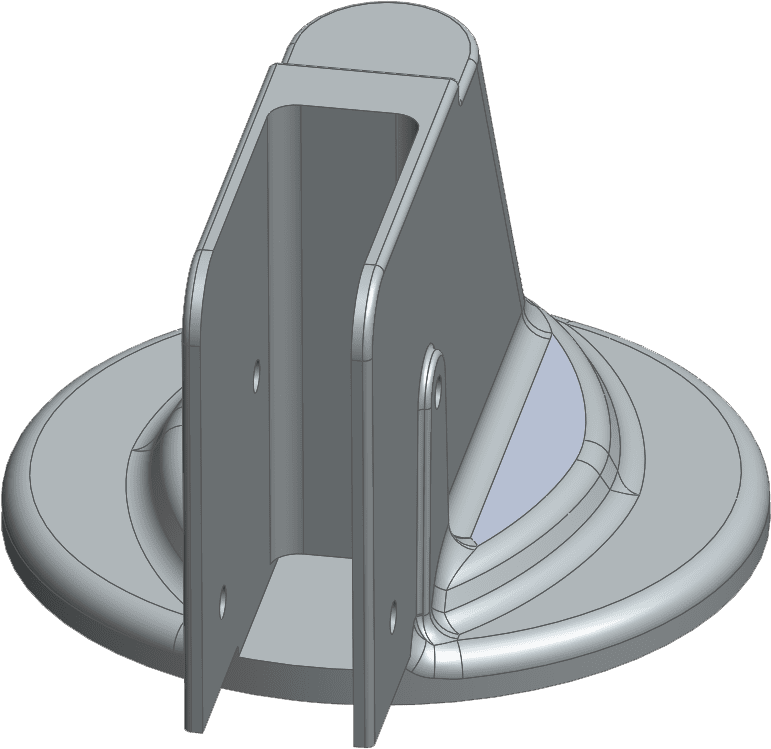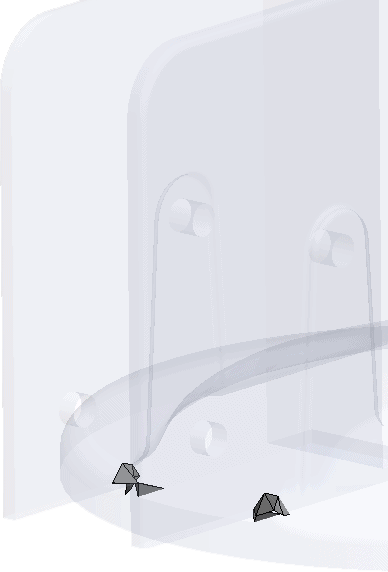 This new enhancement provides understanding and power to the user speeding up what once was a manual process.
I hope this part of the What's New series gives you a better understanding of the new features and functions of SOLIDWORKS 2018. Please check back to the CATI Blog as the CATI Application Engineers will continue to break down many of the new items in SOLIDWORKS 2018. All of these articles will be stored in the category of "SOLIDWORKS What's New." You can also learn more about SOLIDWORKS 2018 by clicking on the image below to register for one of CATI's Design Innovation Summits.
Robert Warren
Simulation Specialist